I think you'll agree with me when I say:
It's really hard to be more productive when you're already doing everything you possibly can!
But does it have to be so hard?
Well, it's probably going to surprise you (in a good way) that to get more done you should actually be doing less!
Yep!
Working smarter, not harder… is the key to becoming super productive in all areas of your life and in this post I'm going to show you 7 brilliant ways that will get you working smarter, not harder… in no time!
Are You Guilty Of Believing This Huge How To Be Productive Myth?
Are you guilty of telling yourself that 'I must work harder to be successful'?
Well, It's a very common, but very counterproductive way of thinking!
Think about it…
The consequences of doing too much include
overwhelm
burn out
stress
doing less overall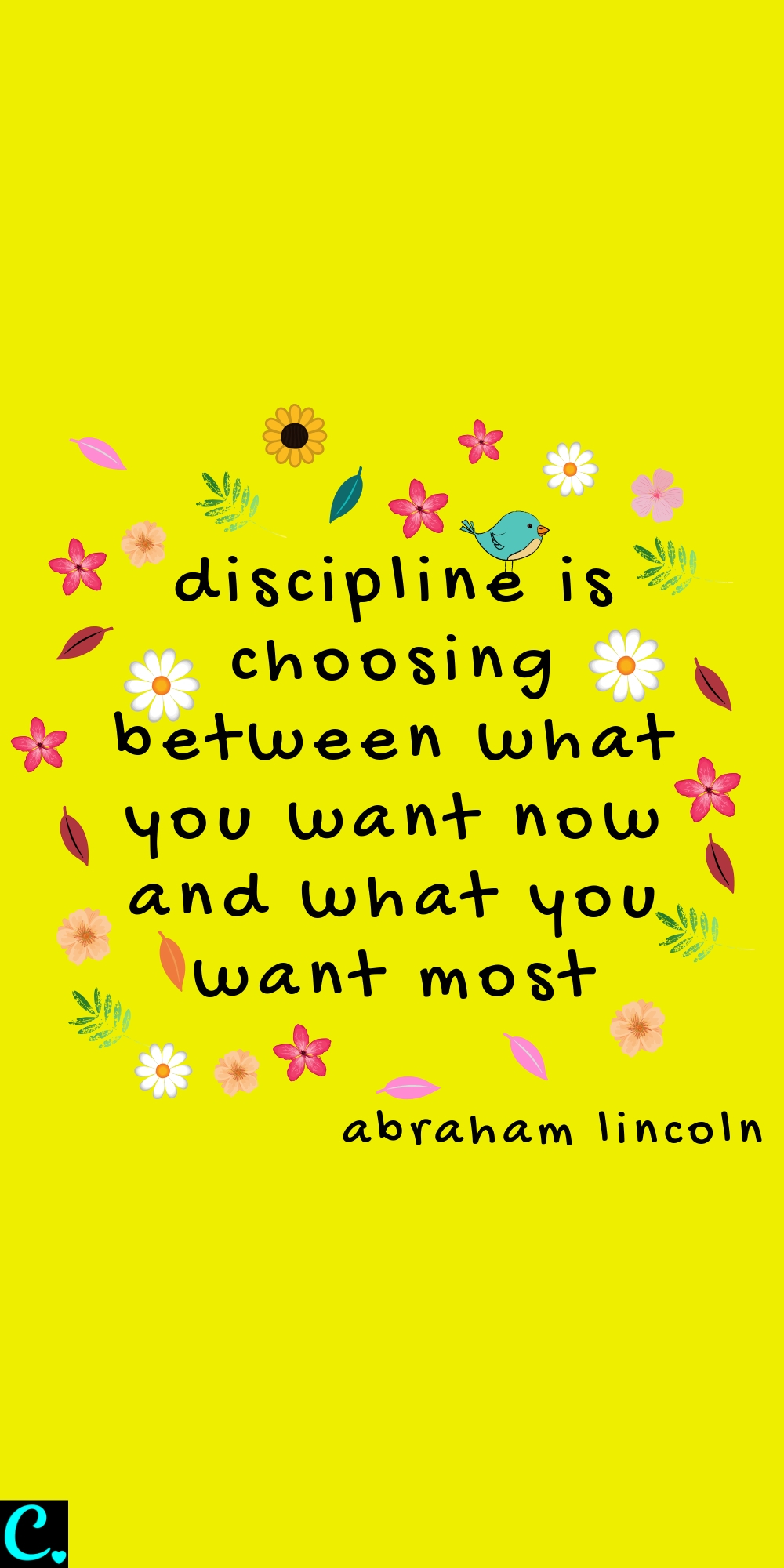 All of which will not help you become more productive in life…
So, to be more productive, you can forget trying to tick everything off your to-do list because from now on you are going to work smarter, not harder!
Let's do it…
P.S. This content is really going to help you become a much more productive person so be sure to click here to quickly & easily save these awesome tips to your Pinterest so you don't lose them!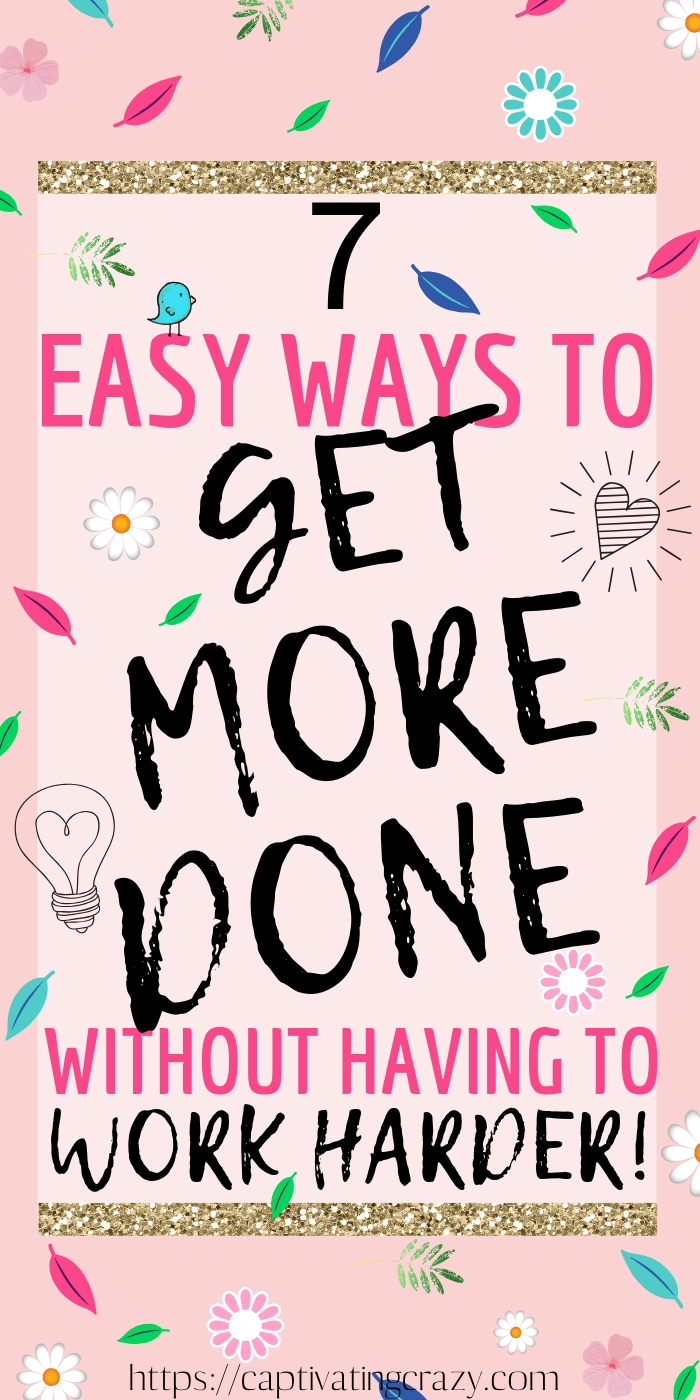 This post contains affiliate links, Find out more here. 
How To Be Productive
7 Easy Ways To Work Smarter Not Harder!
#1
Follow The Pareto Principle
The Pareto Principle is also known as the 80/20 rule and basically says that 80% of your results come from 20% of your input!
So, right now think about where your current great results are coming from. It's likely that those big results are only coming from a small amount of your time.
The rest of your time may be spent on less productive activities including:
Time spent on social media
Watching YouTube
Procrastination
If you keep the 80/20 rule of thumb in your mind, you can really trim out a lot of activities that aren't bringing you the results you want! This will allow you to focus on the smaller activities that are working for you!
#2
Make The Most of Mornings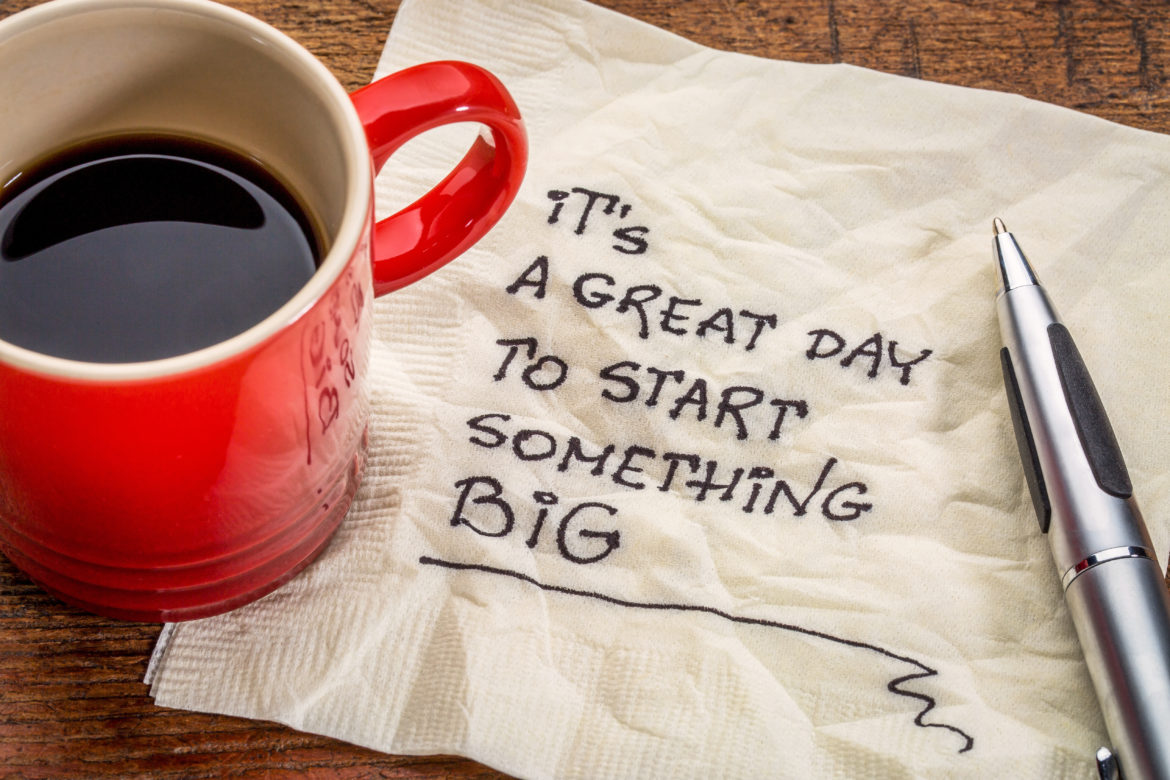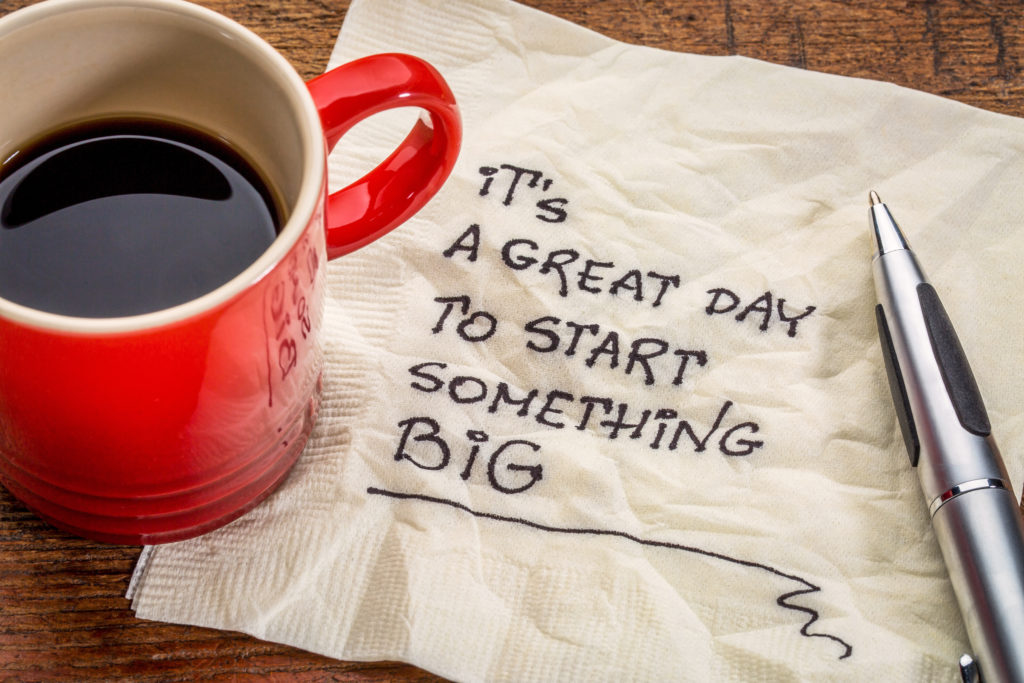 Mornings are the optimal time for you to be more productive because your alertness & concentration levels are at their highest a couple of hours after waking up.
How you spend your mornings is going to have a huge impact on the rest of your day… so you want to start off on the right foot!
If you start the day feeling lazy & demotivated then you'll find that the rest of your day plays out in a similar way.
Starting the day right doesn't mean you have to jump out of bed and get straight to work…
In fact, it's better to jump out of bed and take some time to focus & work on yourself.
Sit in the quiet & allow yourself some 'me time' by writing out your goals, meditating, doing a small work out or even just reading or writing in a journal.
Once you've spent time focussing on you, you'll feel re-energized and ready to work & have a far more productive day!
The Miracle Morning book goes into this in a ton of detail & really changed my life… I recommend it if you want to learn how to truly make the most of your mornings… you can check it out on Amazon here.
#3
Take Smart Breaks
Even the most successful people in the world don't work constantly throughout the day. Instead, figure out the task you need to compete and allocate a block of time to complete it in being sure to set yourself regular 10-minute breaks to re-energize and refresh your brain throughout the time block.
To get the most from your breaks & to ensure you come back as refreshed as you can possibly be, be sure to leave your phone off, drink some water, move around and get some fresh air.
#4
Stop Multi-Tasking
Multi-tasking is one of the top productivity killers… and did you know that multitasking every day can actually lower your IQ by up to 10 points?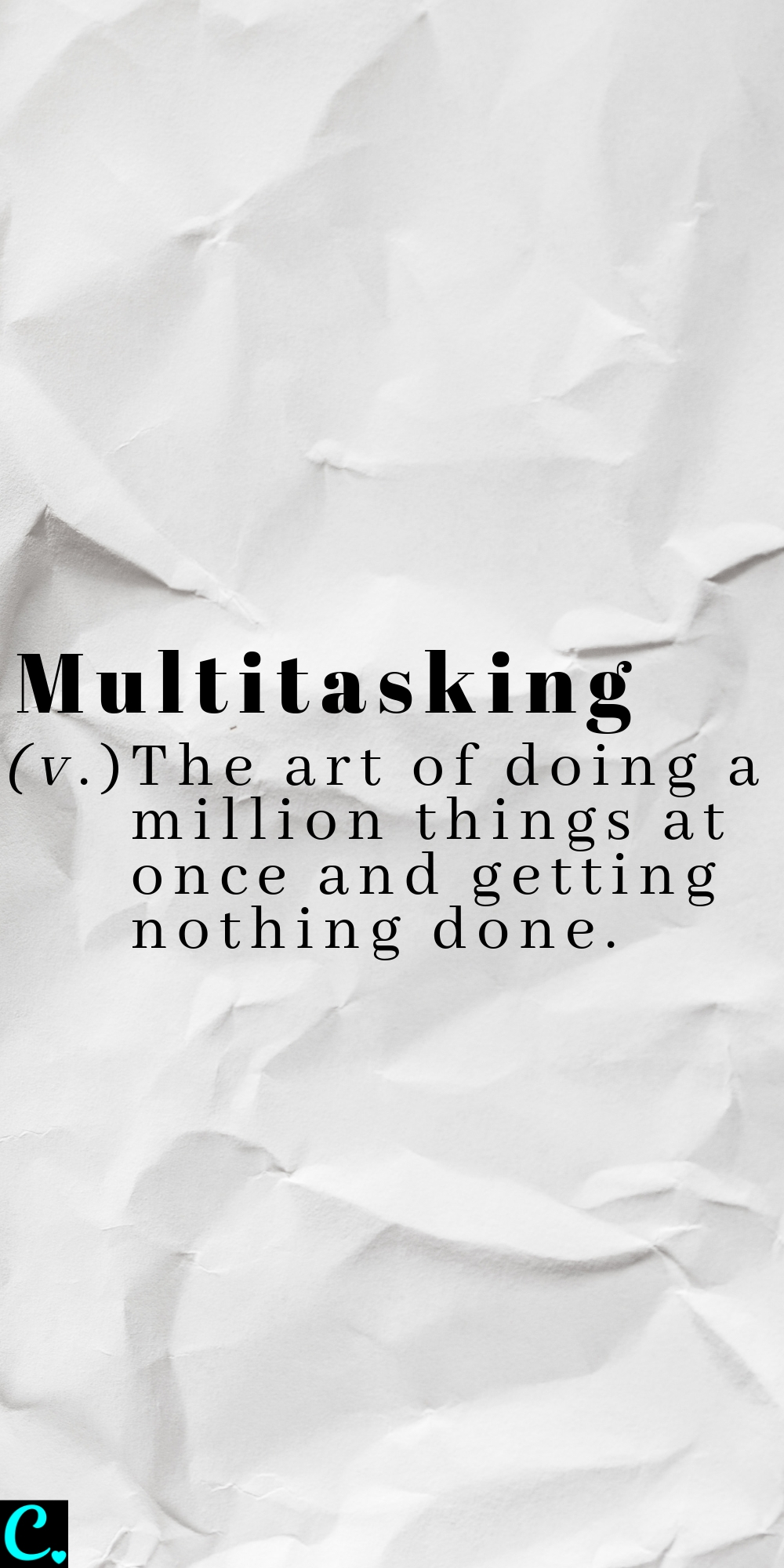 So, instead of trying to do all the things, focus on one important task and attempt nothing else until you get that task done.
I know it's hard to focus on only one thing when you have a million things to do but over time you'll begin to notice huge steps forward in all areas of your life.
#5
Work Out a System
Everything you do should be to a system if you want to be highly productive.
Figuring out your goal and work backward until you identify all the necessary steps that you need to fulfill along the way will help you put systems in place to achieve each step!
Your goal may be to earn 10k in a month on your blog… you know that in order to achieve that goal you need to build your email list and publish content every week… now you need a system to ensure that you get all the steps done to achieve your goal.
For example, a system for ensuring you get out content every week would be to make sure you're writing for at least an hour every day.
A system to ensure you email your list once a week would be to mark out a set time every week to write, edit and send your email.
All these little productive steps add up to big results!
#6
Outsource Tasks
There will be many tasks on your to-do list that you can outsource to other people and in turn, free up time for yourself to focus on your business and goals.
This applies to your business but also at home too…
Could your partner take over some of your tasks at home? Or Could you hire a VA to manage your emails and social media accounts?
You may feel like the expense is too great but think about it… paying someone else to take on tasks that you don't have to do will allow you more time to focus on the tasks that ONLY you can do… the tasks that are going to be the most financially lucrative & productive for your business.
#7
Stop Waiting For The Perfect Moment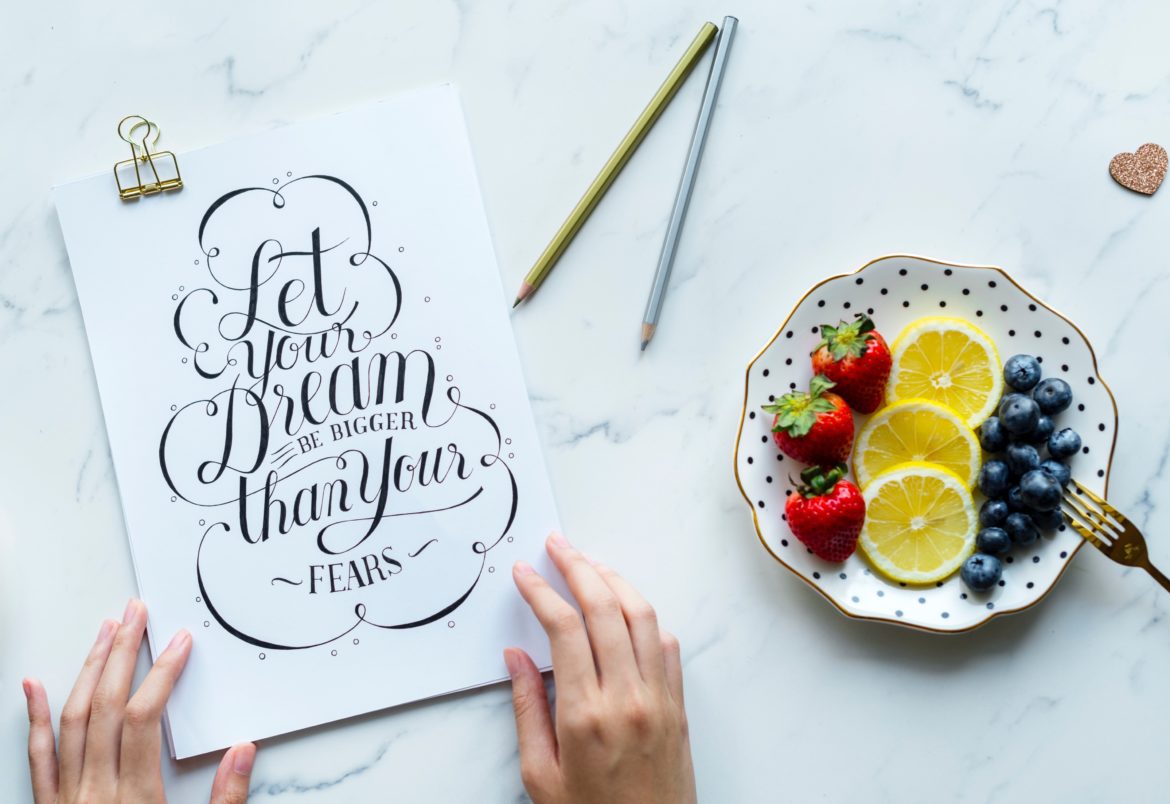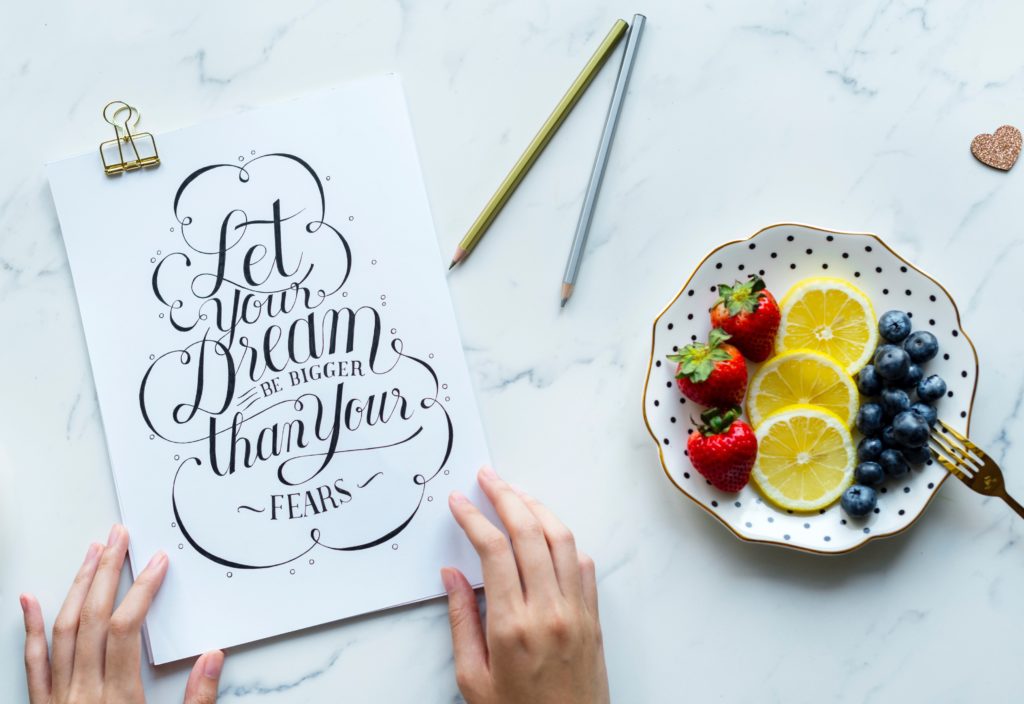 Perfectionism is probably the number one killer of goals everywhere… perfectionism will stop you in your tracks and keep you from being productive every time!
It will cause you to feel not good enough to even try!
Remember that the perfect moment is not going to come, so make the most of every moment by taking action right now!
You don't really need the best camera to start that free Vlogging channel on Youtube… and you don't really need to have the best laptop to start that blog you've wanted to start for so long.
Offer yourself acceptance for where you are right now, take the time to tell yourself every day that you are good enough and remember that DONE is better than perfect!
Appreciating where you are is also the perfect excuse to ENJOY THE JOURNEY.
The fun doesn't start when you achieve your goals… the whole journey towards achieving them should be enjoyable too!
Before You Go…
I really hope you've found these tips on how to be productive valuable. Being more productive is definitely not about doing more… it's about focussing on the tasks that are really bringing you the results, delegating the tasks that you don't have to do, remembering that done is better than perfect & most of all, taking the time to look after yourself and enjoy the journey!