Give the special witch in your life an amazing gift they'll truly appreciate with this list of 12 gifts for witches!
These witchy gifts are perfect for the holiday season or for any special occasion throughout the year!
From candles and incense to gift sets and cauldrons, we have found the best gifts that any witch will love to get.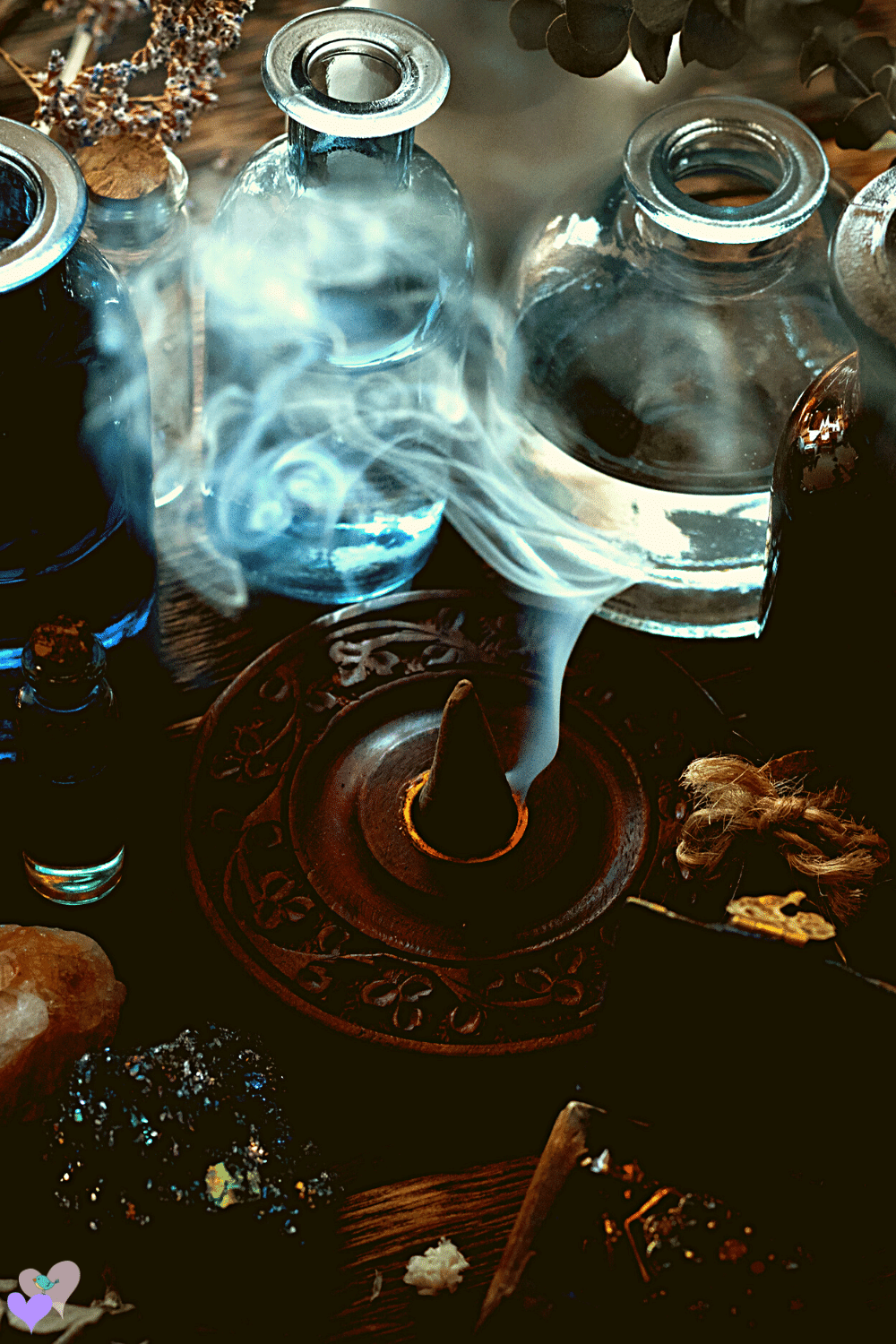 How To Choose The Perfect Gifts For Witches
Choosing the perfect gift for your witchy friend can feel daunting if you're not sure what your friend already has in their collection…
But don't panic!
We've got gifts for you below that will be truly appreciated by every witch, no matter what they have already…
Meaning choosing a gift for the special witch in your life will be just as much fun for you as it will be for them when they receive it!
Scroll down to see the list of gifts and click on each one to be taken directly to the product page where you can purchase it. Happy shopping!
P.S. Don't forget to click here to quickly save these best gifts for witches on Pinterest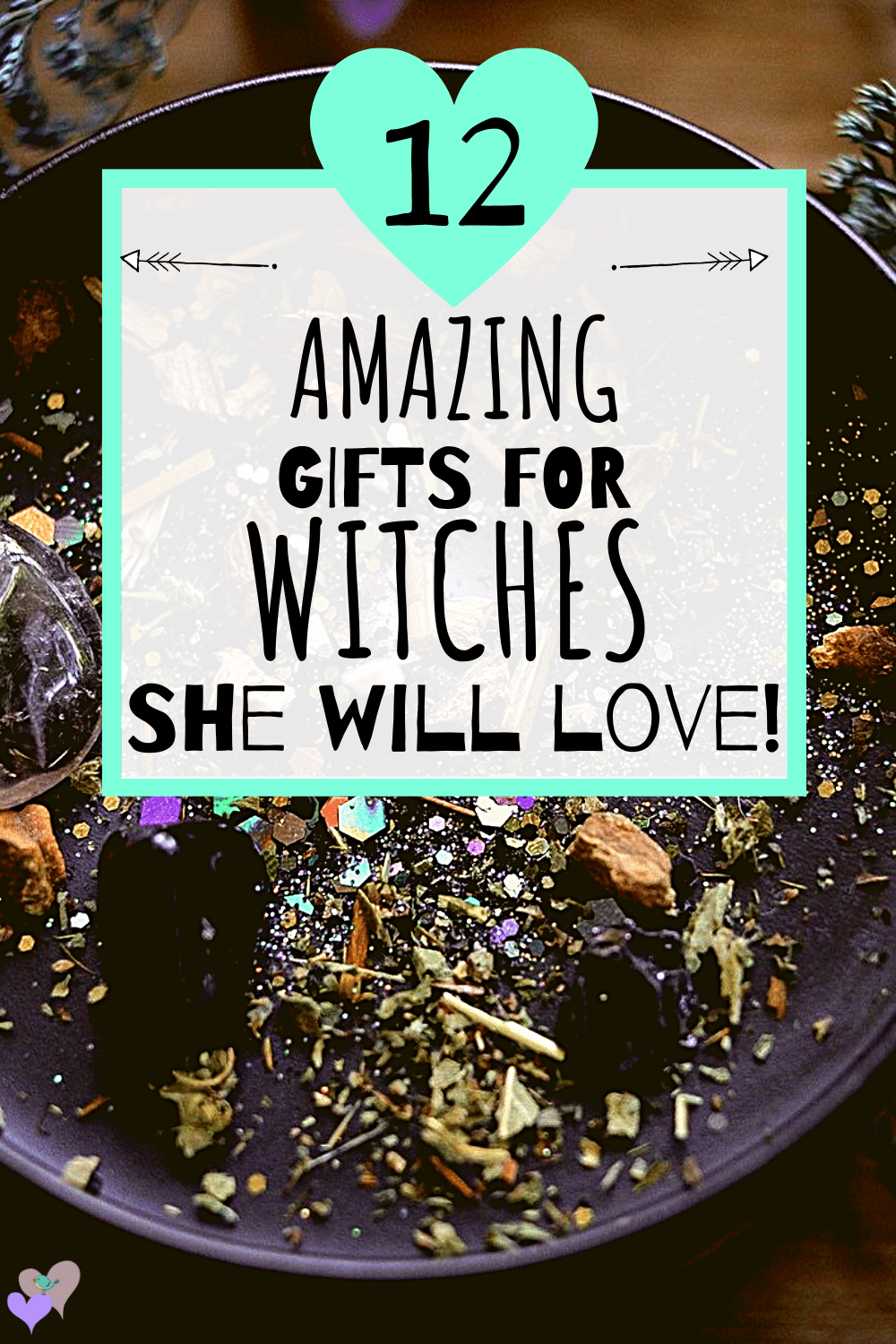 This post contains affiliate links, Find out more here. 
12 Best Gifts for Witches (She Will Love!)
1. Huge Witchcraft Gift Set
This stunning gift set is packed full of all the witchcraft essentials!
Inside you'll discover rose quartz, herbs, essential oils and so much more besides…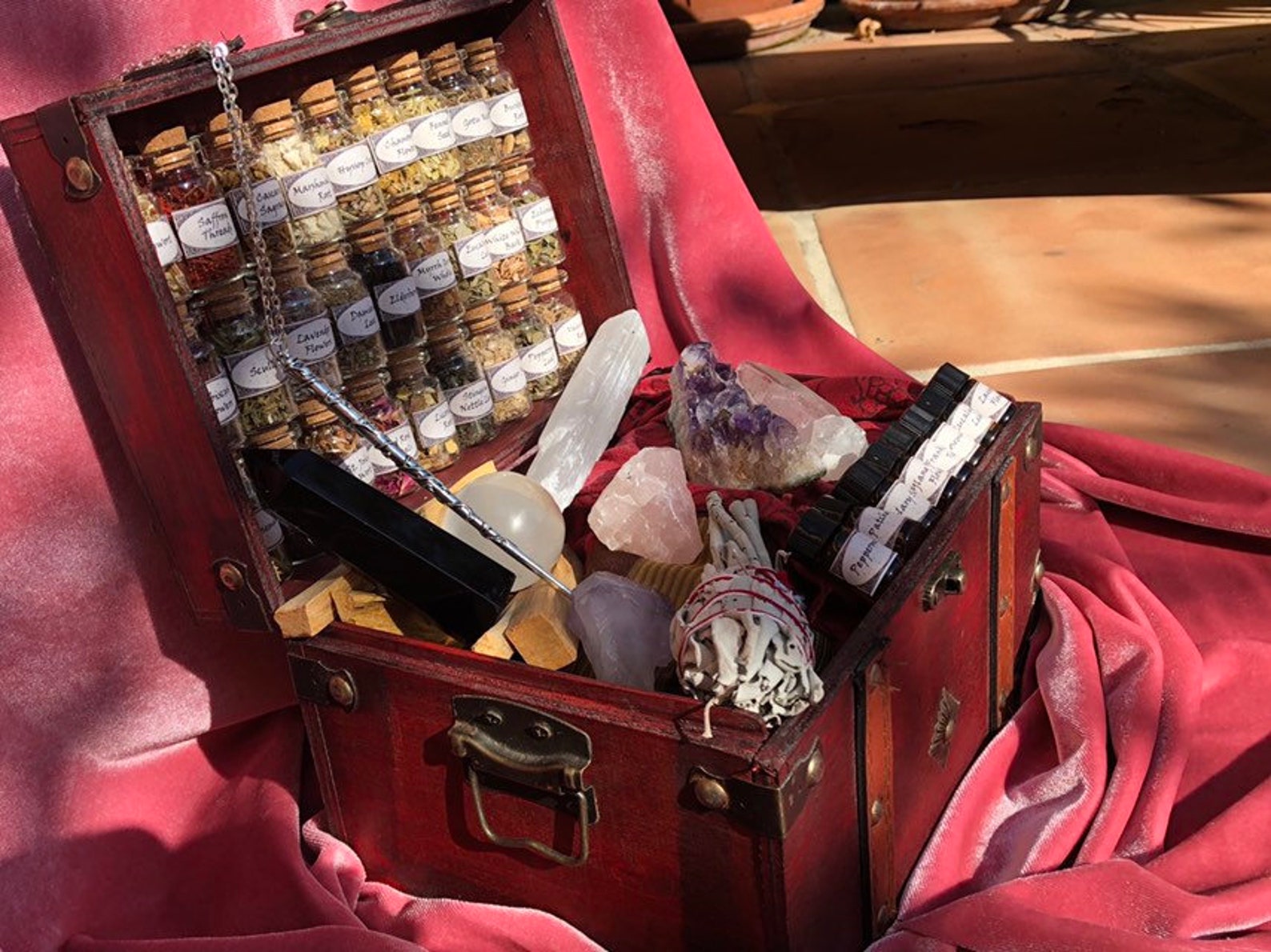 2. Sage Smudge Sticks
With truly stunning presentation, your witchy friend will fall instantly in love with this collection of beautiful botanical smudge sticks.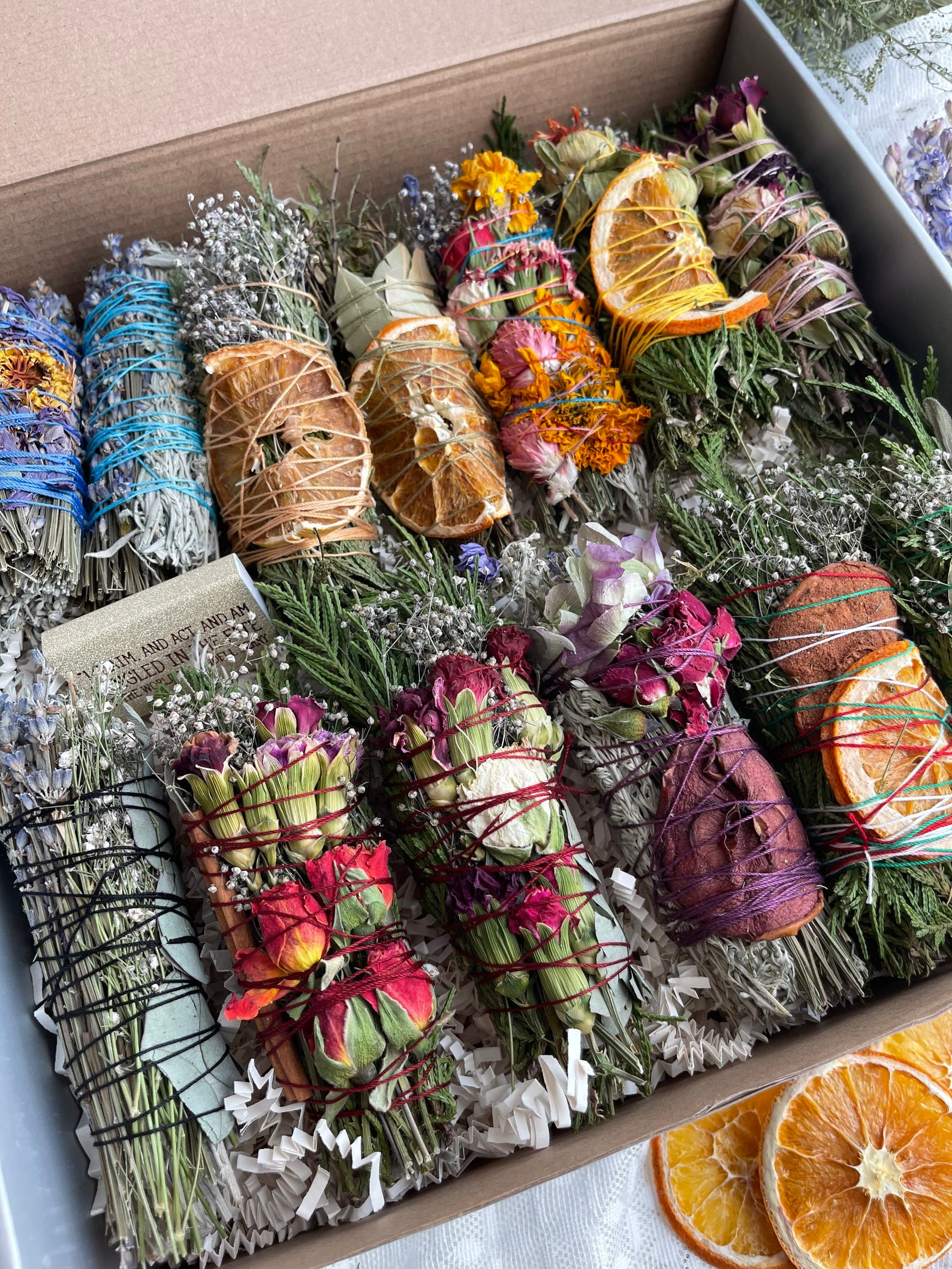 3. Assorted Herbs
Think of how many wonderful spells your friend could cast with this collection of assorted herbs that include frankincense, garlic, rose petals and more… a guaranteed show stopper!
4. Witchy Mystery Box
Why not add an element of surprise to your gift with this fab mystery box packed full of crystals, essential oils, smoke cleansing tools, and self-care items that will leave your special witch feeling truly appreciated!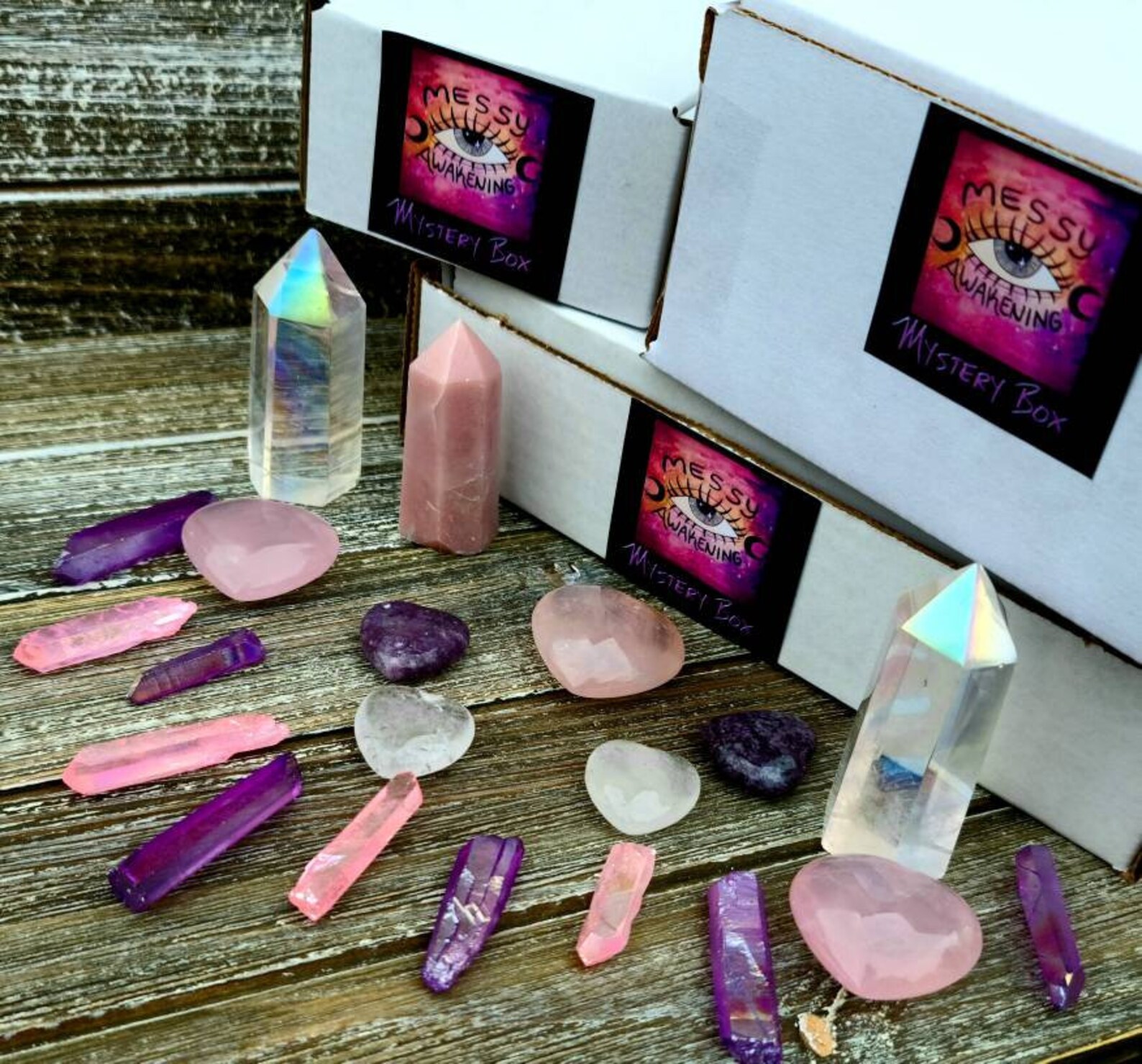 5. Witchcraft Supplies Kit
This kit is packed full of wonderful magickal items that all modern witches will enjoy! Items include a leather journal, herbs, stones, mortar and pestle and so much more besides!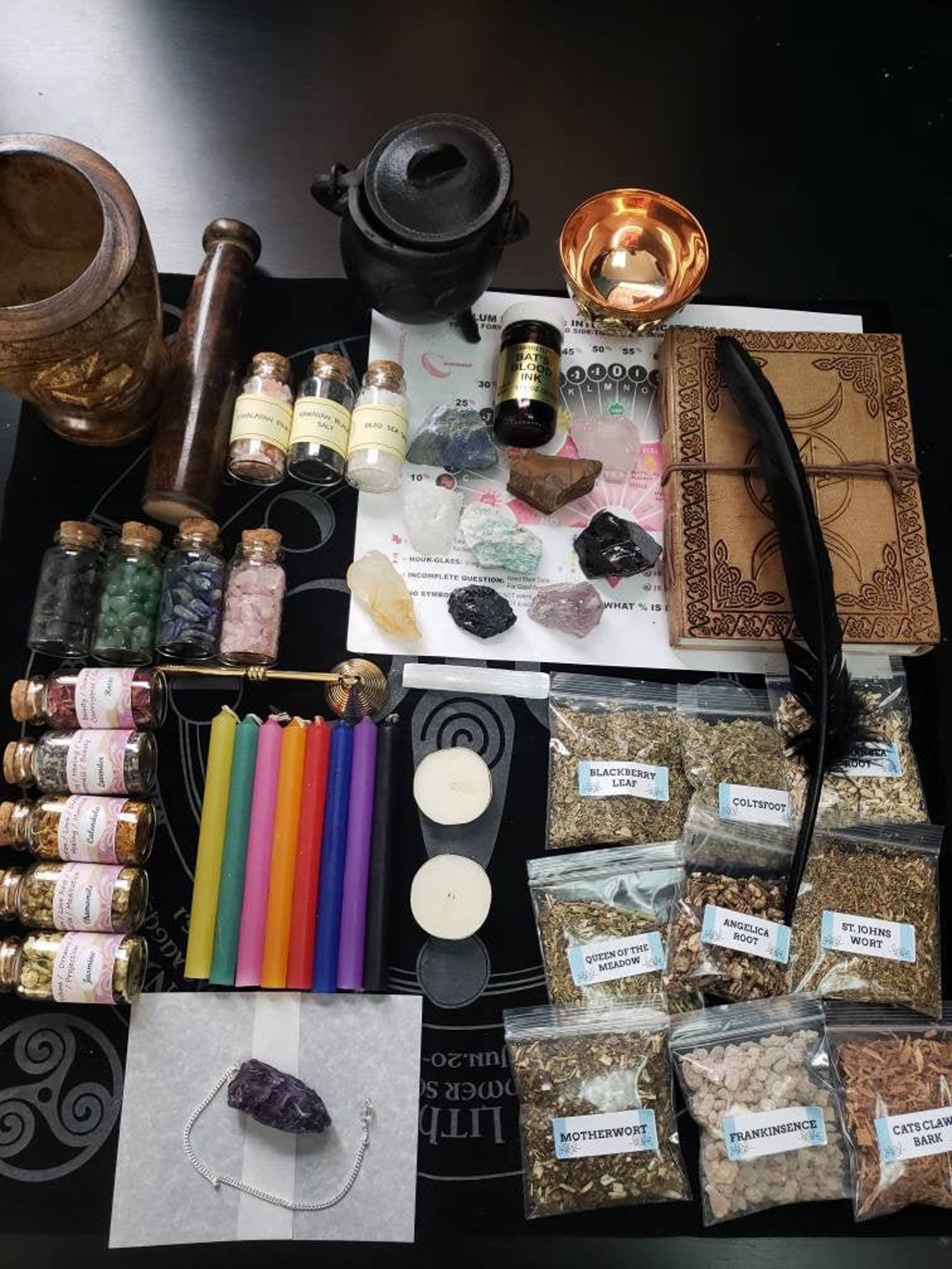 6. Crystal Starter Kit
A modern witch can never have too many crystals, right? This crystal gift is perfect for seasoned witches and baby witches alike!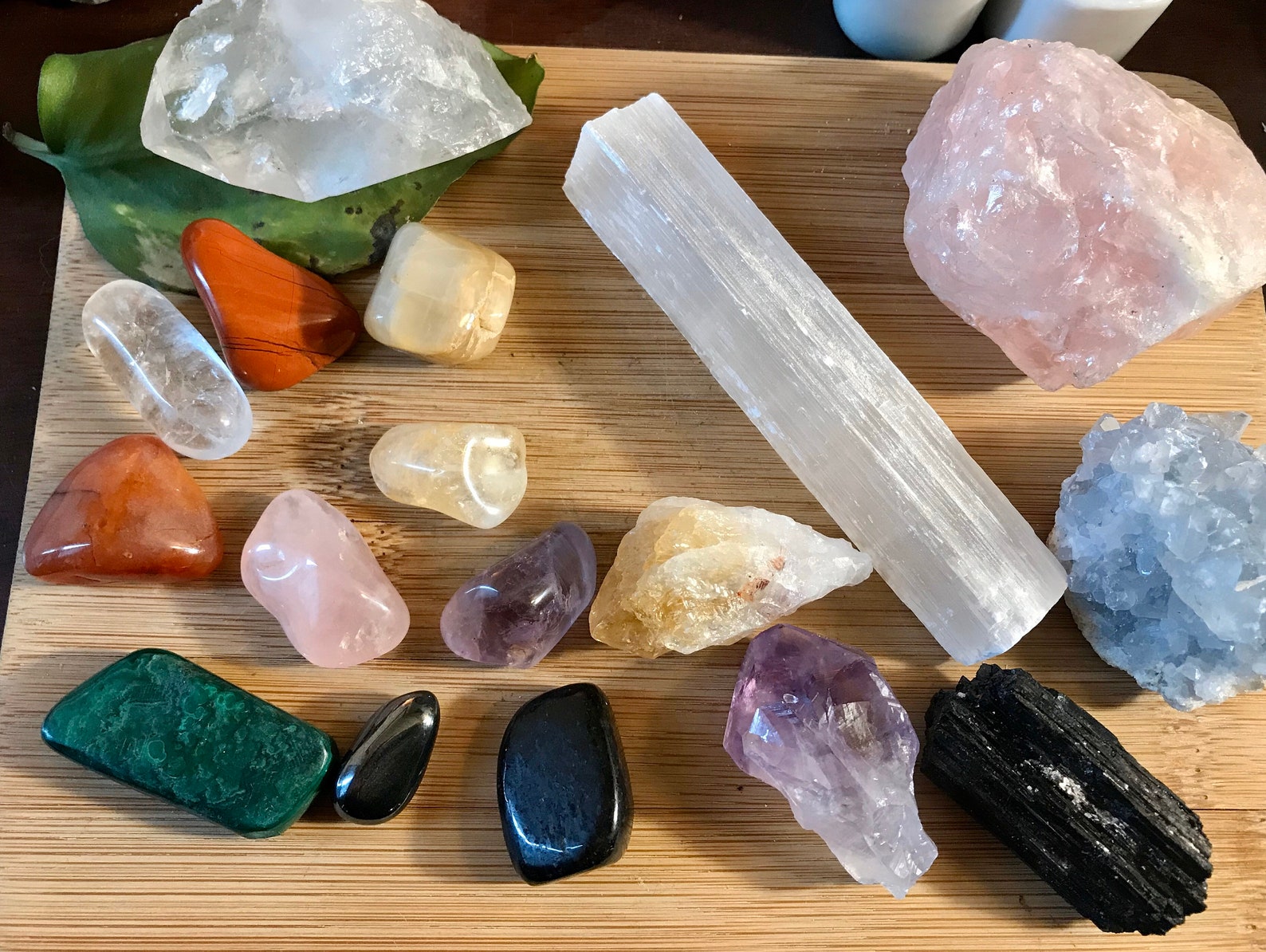 7. Cast Iron Cauldron in Purple Haze
This adorable cauldron will be a massive hit with any witch! Not only is it super cute, but the stunning color will make this cast iron cauldron a welcome addition to any witch's alter!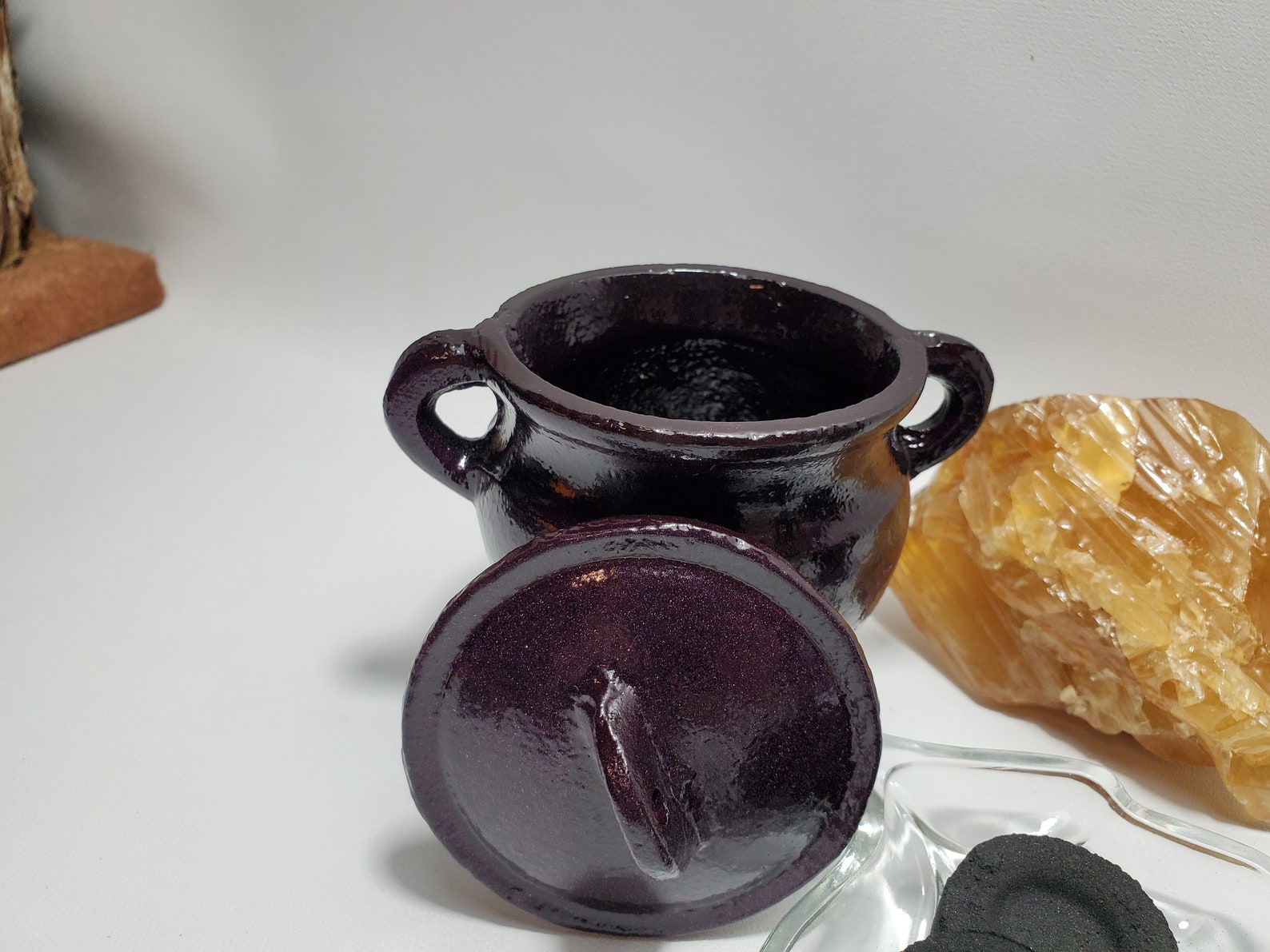 8. Sanctuary Candle
This beautiful candle is hand-poured and scented with spicy patchouli and clove leaf!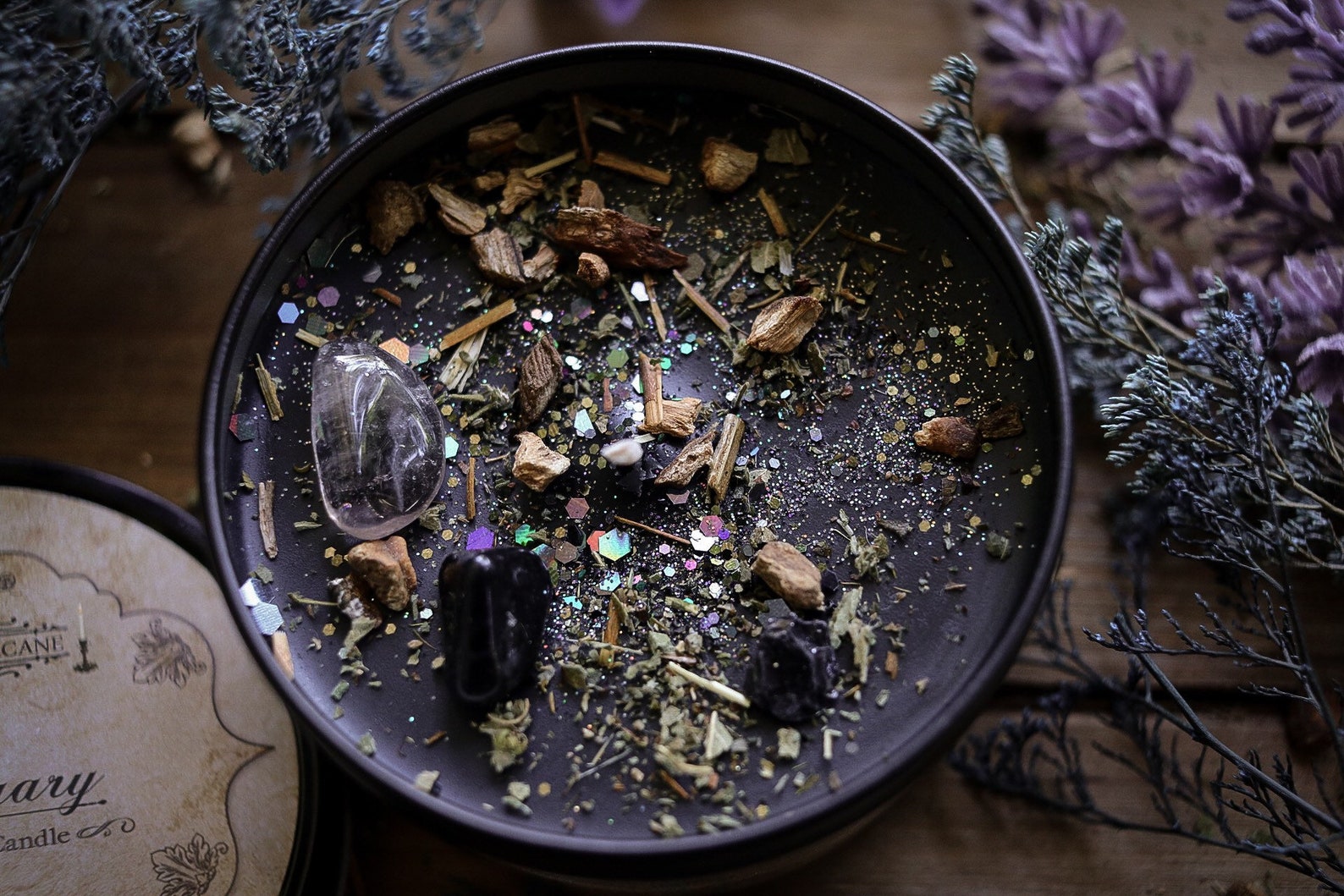 9. Stress Releiving Ritual Candle
This stress-relieving candle, with two smoky quartz crystals, will be the perfect way for any practicing witch to feel grounded and release negative energy and stress!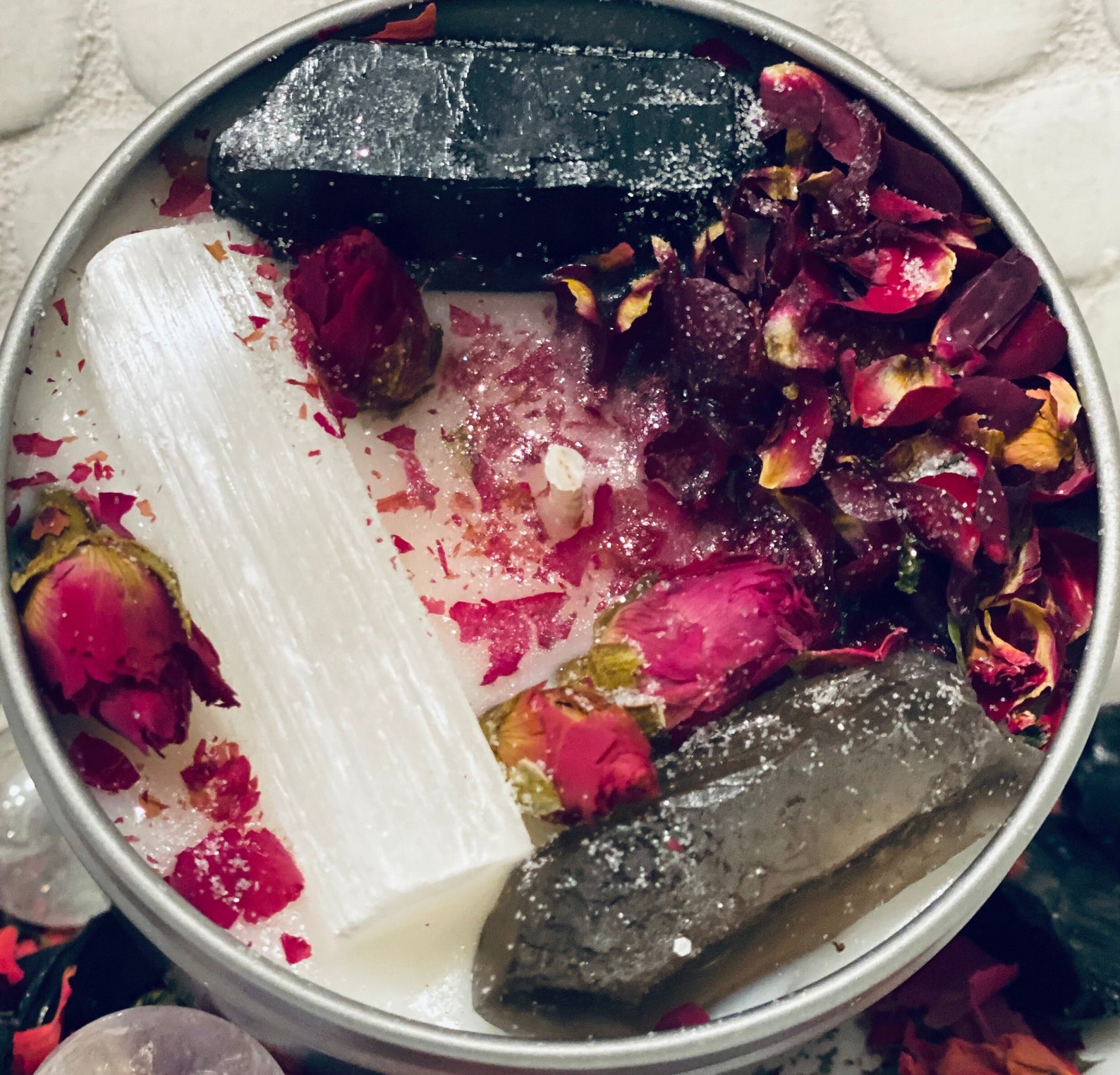 10. Lilleth Goddess Ritual Candle
This hand-poured soy candle smells amazing and is embellished with obsidian!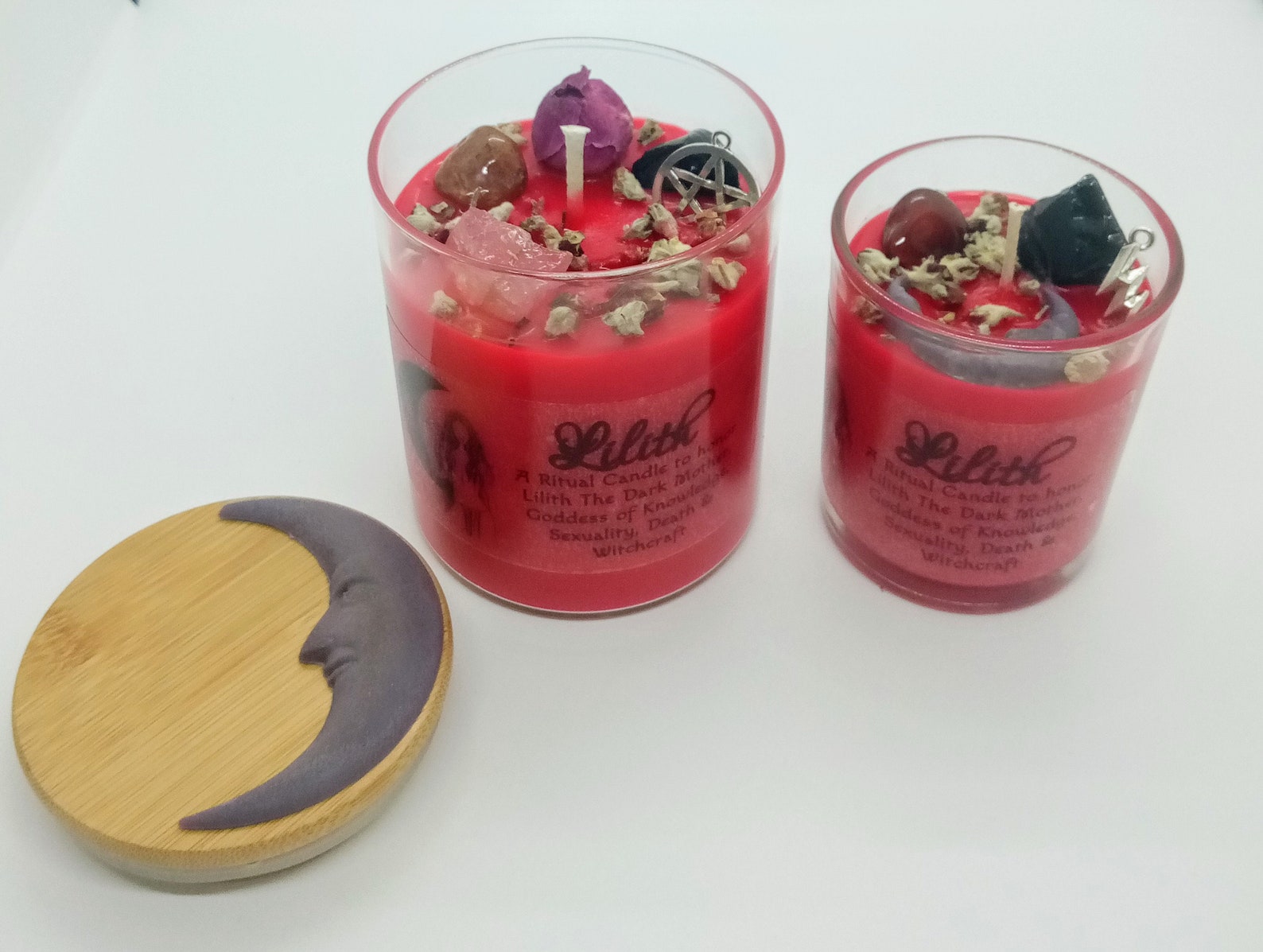 11. Witchcraft Essential Oils
Every practicing witch needs a large collection of essential oils and we just can't get enough of this beautiful set!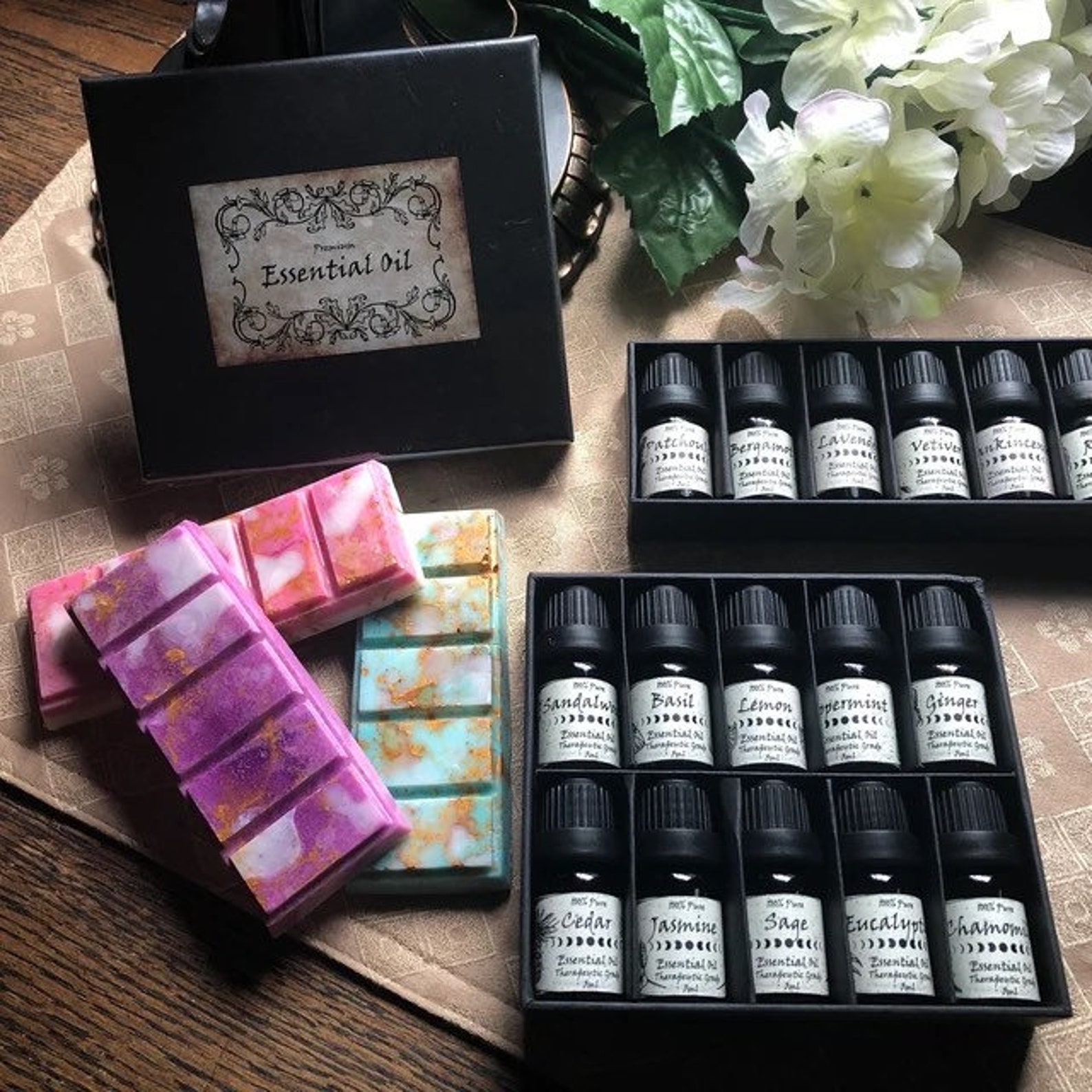 12. Artemisia Tarot Deck and Guide Book
No list of witchy items would be complete without a deck of tarot cards! We love the vintage design of these cards and you can also choose a wooden box to store the cards inside!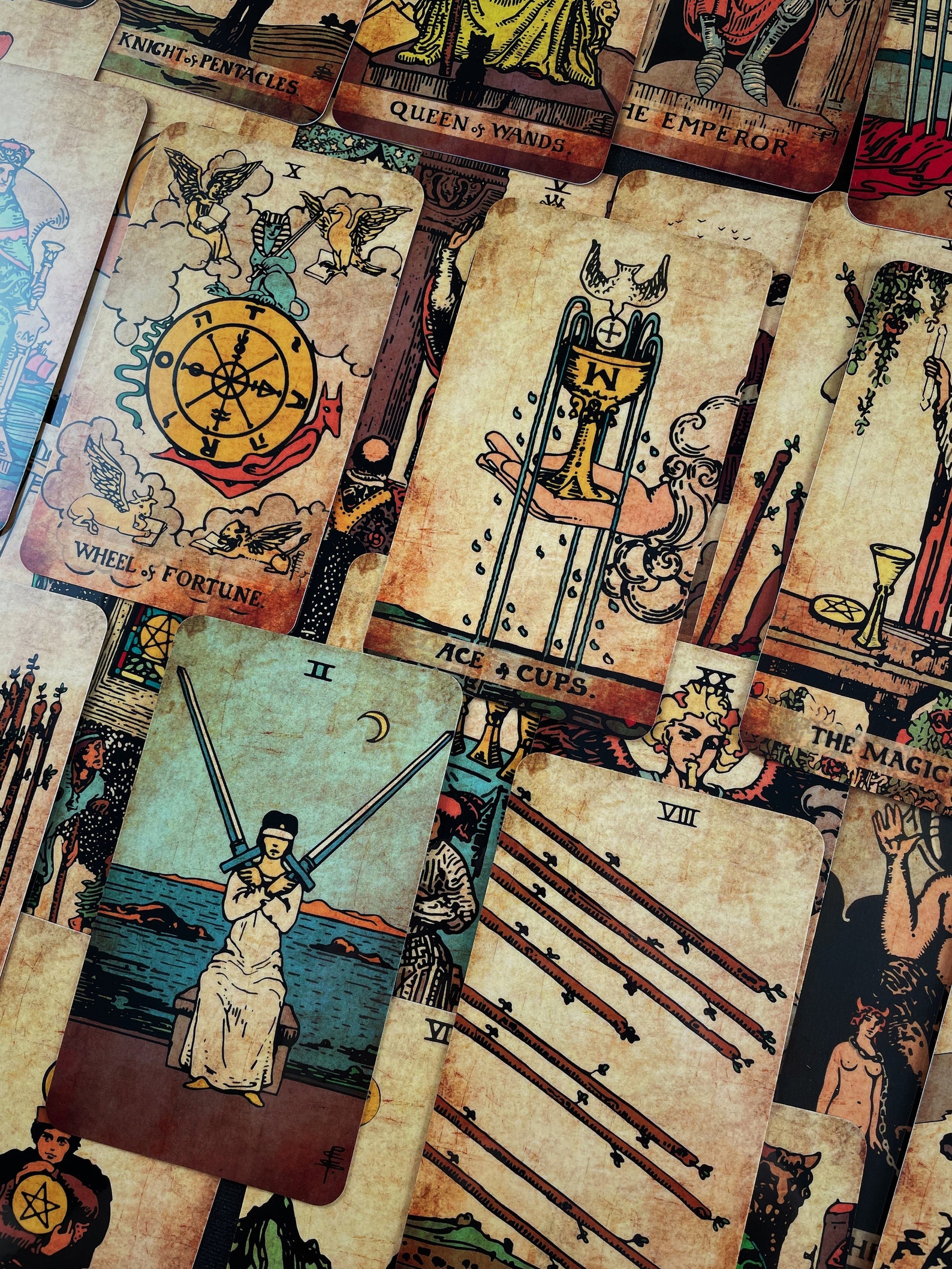 FAQs about Gifts For Witches
Have a question that we haven't answered here? Be sure to leave a comment and we'll answer you ASAP.
Where can I find the best gifts for witches?
We love Etsy for gifts for witches as you can find a huge variety of items that all witches love and at great prices too… Plus you can't beat high-quality handmade items!
Amazon is another place where you can get some fab witchy bits and don't forget to look in your local crystal and witchcraft stores too!
What are the most popular gifts for witches?
It may be hard to narrow down what types of products are best to give to your witchy friend due to the sheer number of products available…
But if you stick to our list above of the most popular gifts for witches… then you can't go wrong!

Conclusion
As you can see, Etsy is the perfect place to buy the best gifts for witches.
Whether for the Holidays, birthdays, or any special occasion, there's always a great time to treat the witch in your life to some incredible magickal items.
Even More Witchcraft Articles On Captivating Crazy
If you enjoyed this article then be sure to leave a comment or share it with your friends on Facebook using the button below.
You may also like these related articles by Captivating Crazy
Connect With Captivating Crazy
At Captivating Crazy you're our fave person and we love nothing more than connecting with you!
Simply click here to sign up (free) for our VIP email so you'll be first to know about our new posts, offers, and more! It's totally free and you can easily unsubscribe at any time.