Positive affirmations are used to develop and strengthen a positive mindset which can help you achieve and manifest all of your desires.
What Are Positive Affirmations?
Positive affirmations are simple mantras or statements that you can repeat over and over throughout your day (once a day is totally fine).
They work by boosting feel-good hormones in your brain like serotonin and dopamine… meaning you can't help but feel better!
How Can Positive Affirmations Help You?
There are many benefits to practicing daily positive affirmations!
They'll give you a mental boost that keeps you focused on your self-development alongside…
Releasing negative thinking
Strengthening Your Beliefs
Motivating you to keep going
Feeling empowered
Rewiring your brain with positive connections
Overcoming Self-sabotage
Mitigating the effects of stress and anxiety
Boosting self-esteem and confidence levels
How To Use Affirmations
The most important thing to remember about positive affirmations is that they're most effective when used every day.
I like to write my daily affirmation down in my digital wellness planner, but you can say them out loud, repeat them in your mind or write them down in your journal.
Fit your affirmations into your morning routine or say them out loud every time you visit the restroom!
They may seem like wishful or even unbelievable statements at first, but they'll soon become part of your reality after plenty of repetitions.
55 Positive Affirmations To Change Your Life
So, do you like the idea of overcoming negative thinking and self-sabotage?
And do you want to drastically improve your self-development in less than 5 minutes per day?
Awesome, let's jump into this list of 55 amazing positives affirmations!
P.S. Before you read on, don't forget to click here to pin this beautiful infographic to Pinterest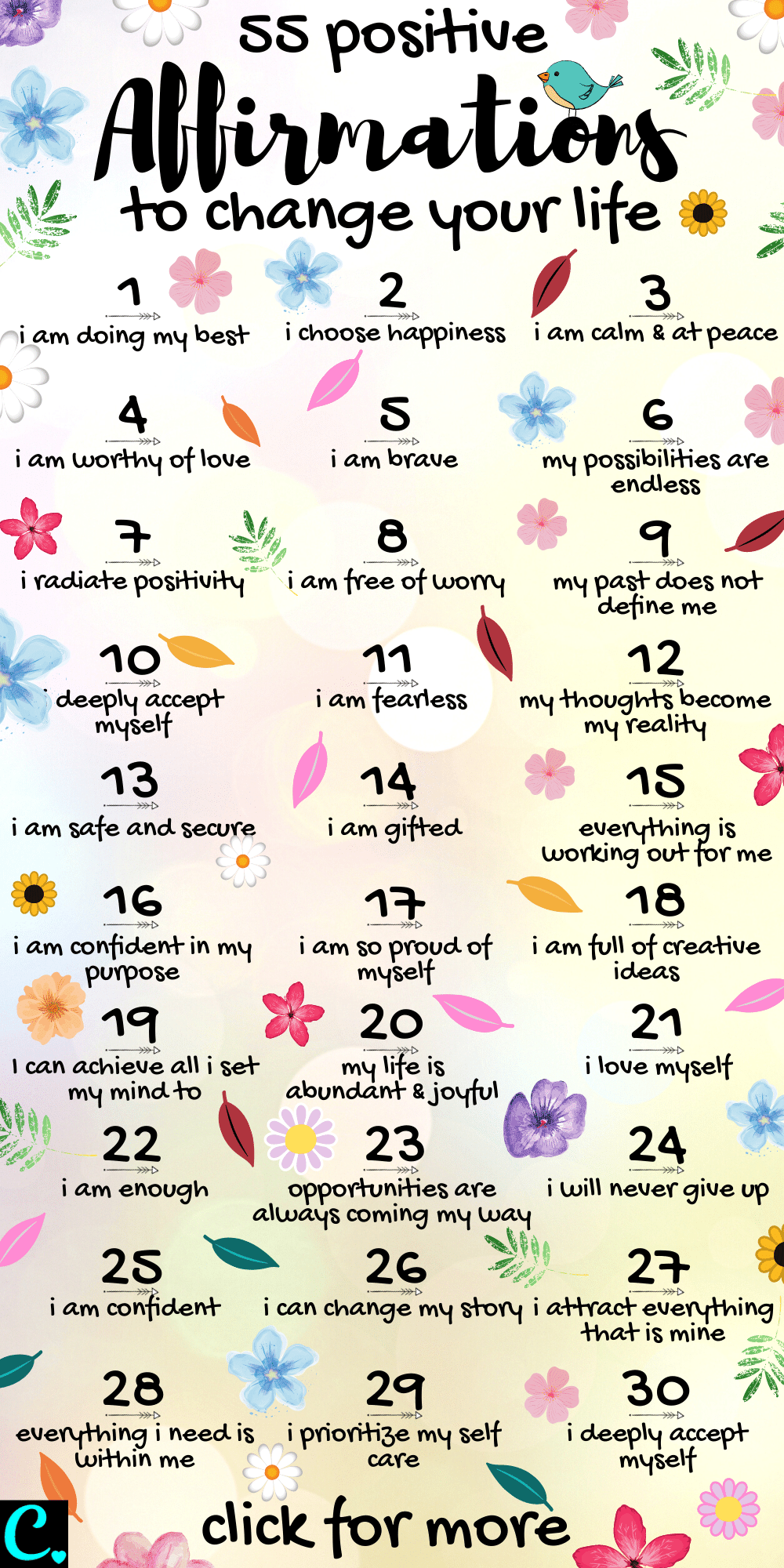 1. I am doing my best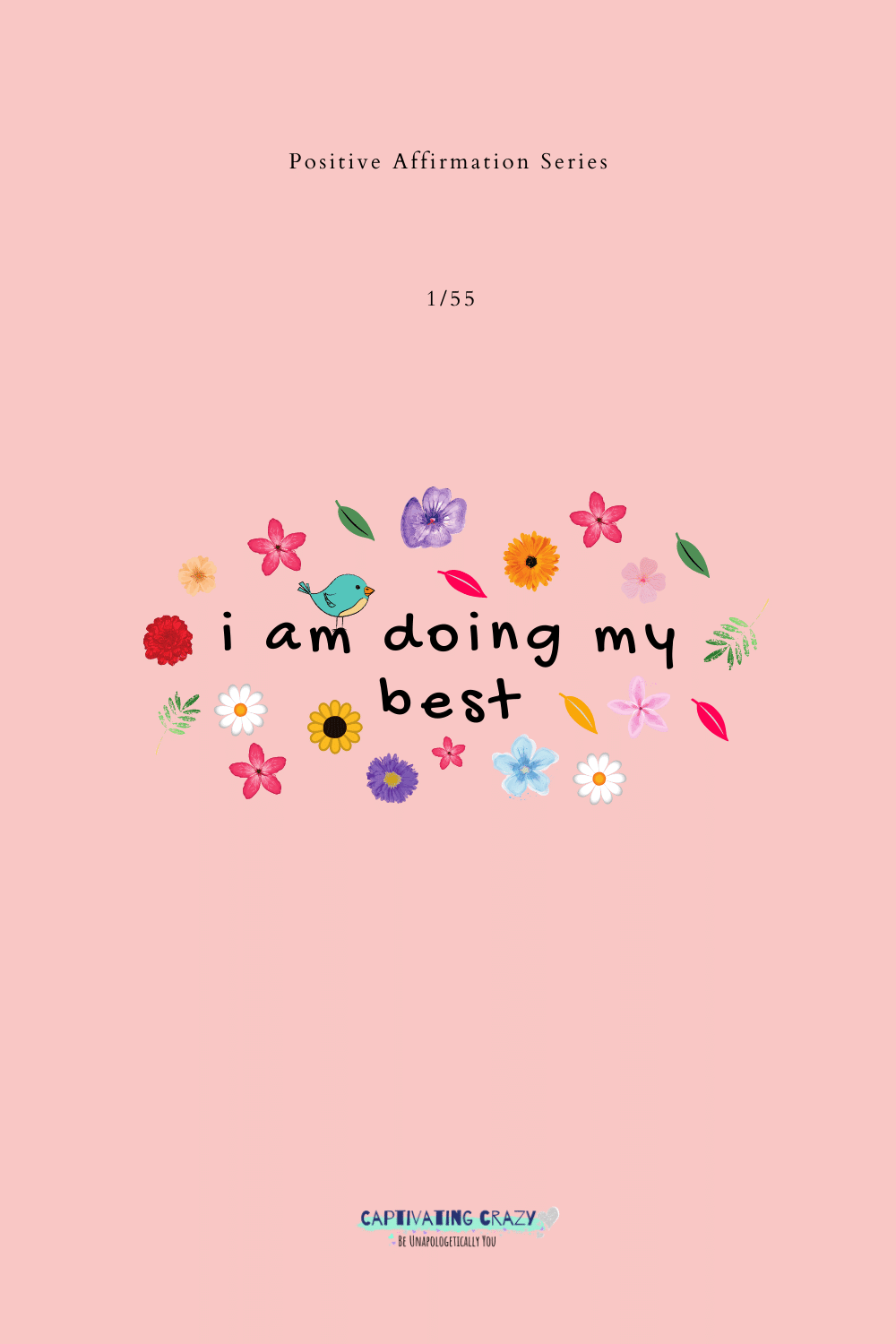 2. My life is full of happiness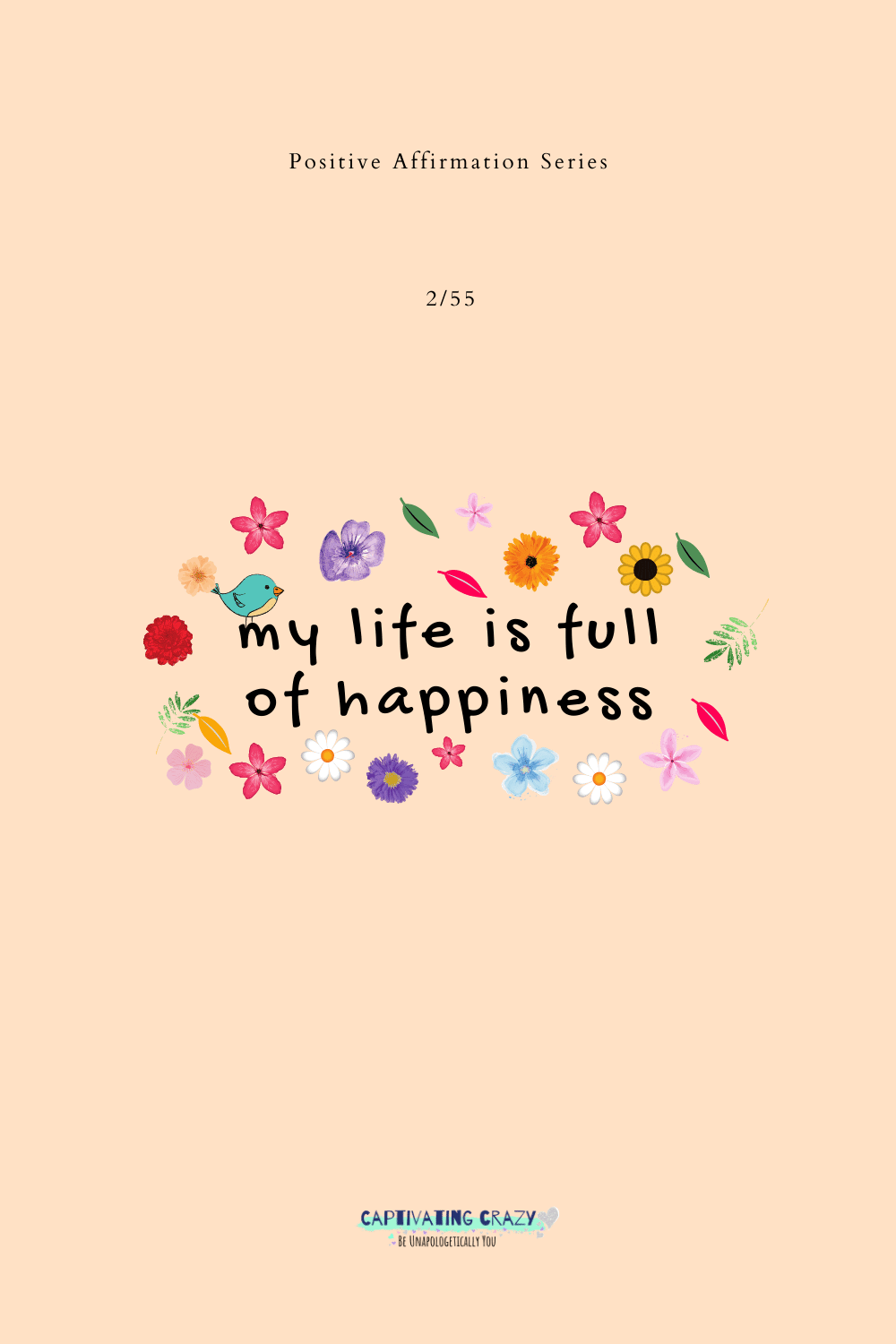 3. I choose to be happy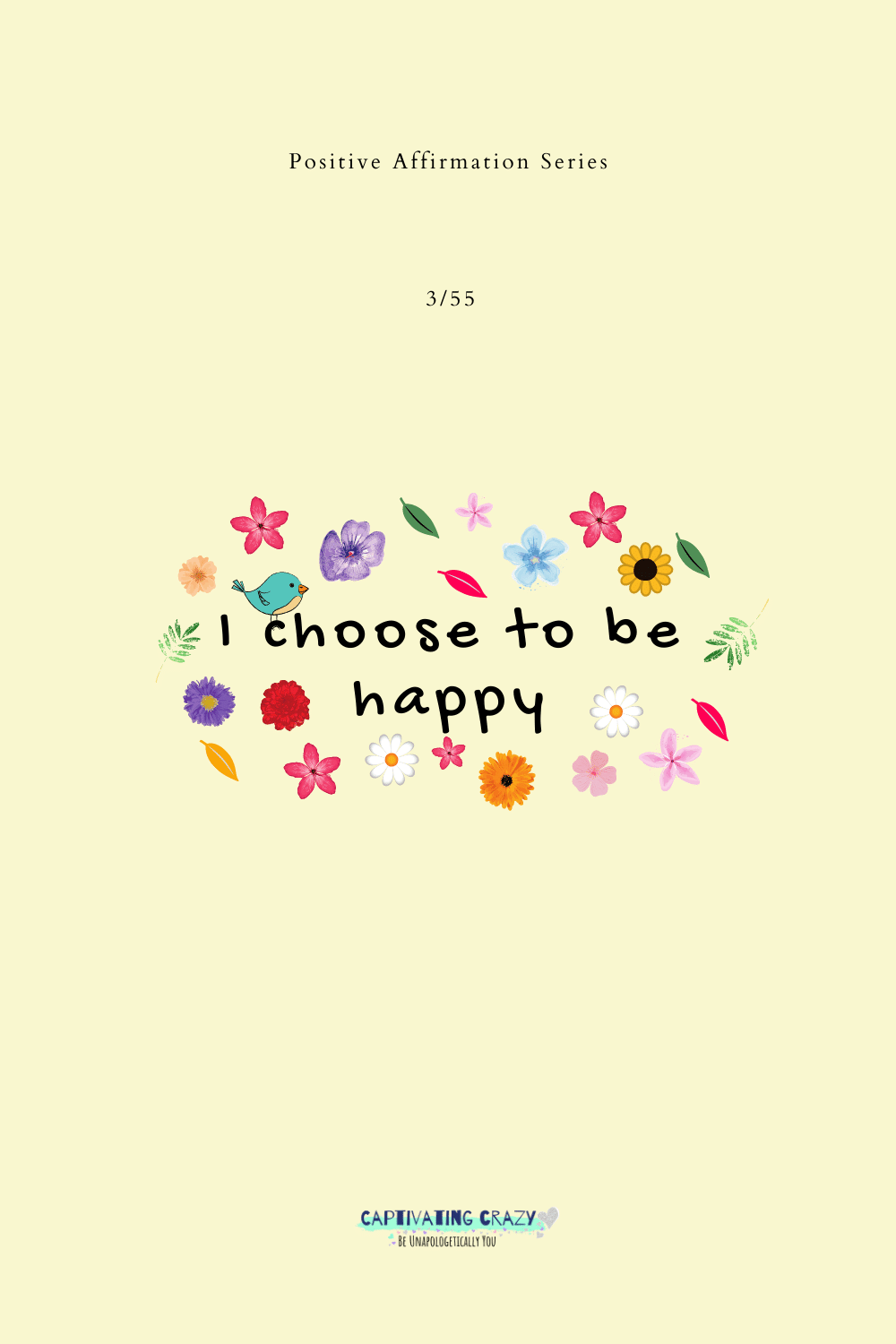 4. I choose to love myself today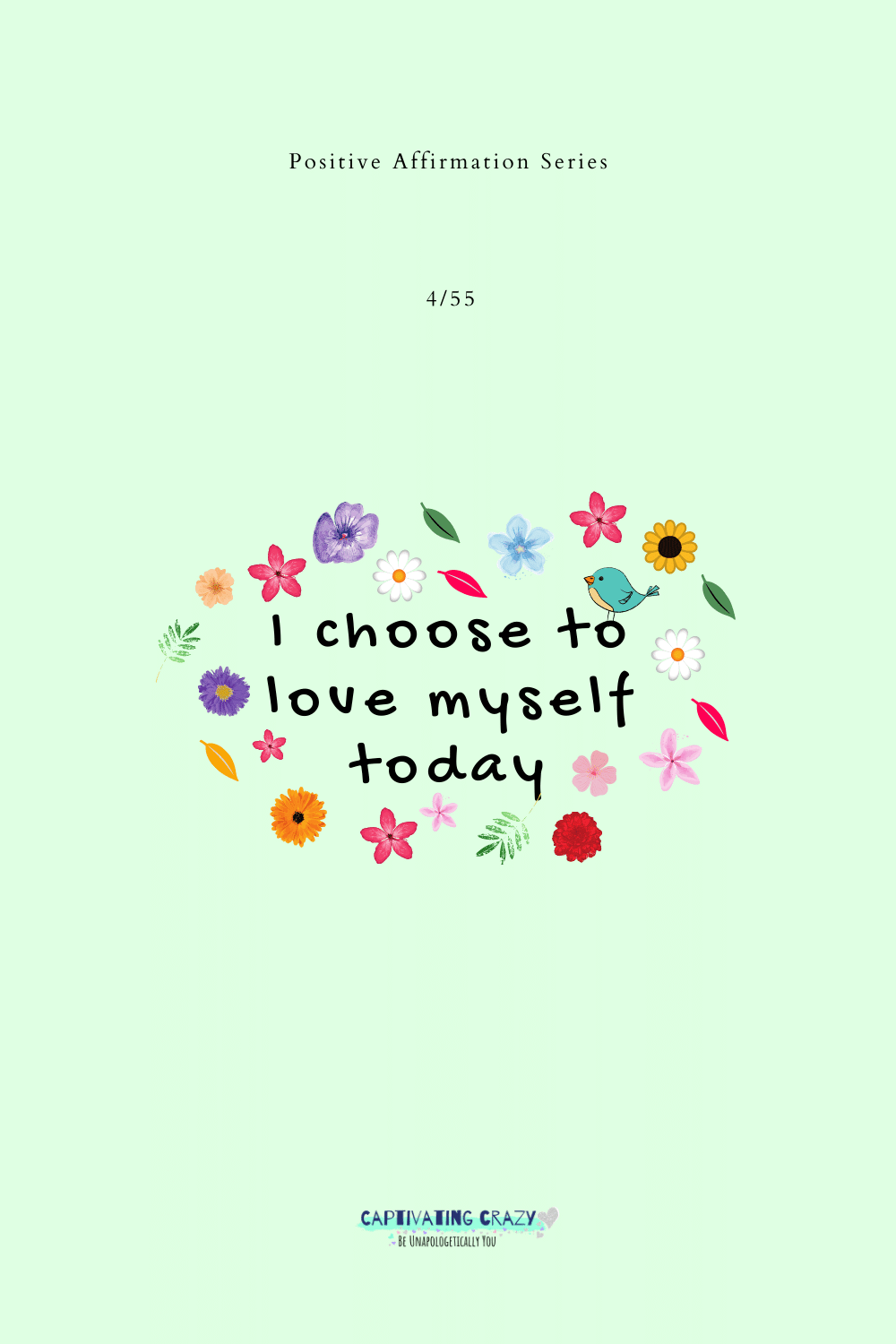 5. I am calm and at peace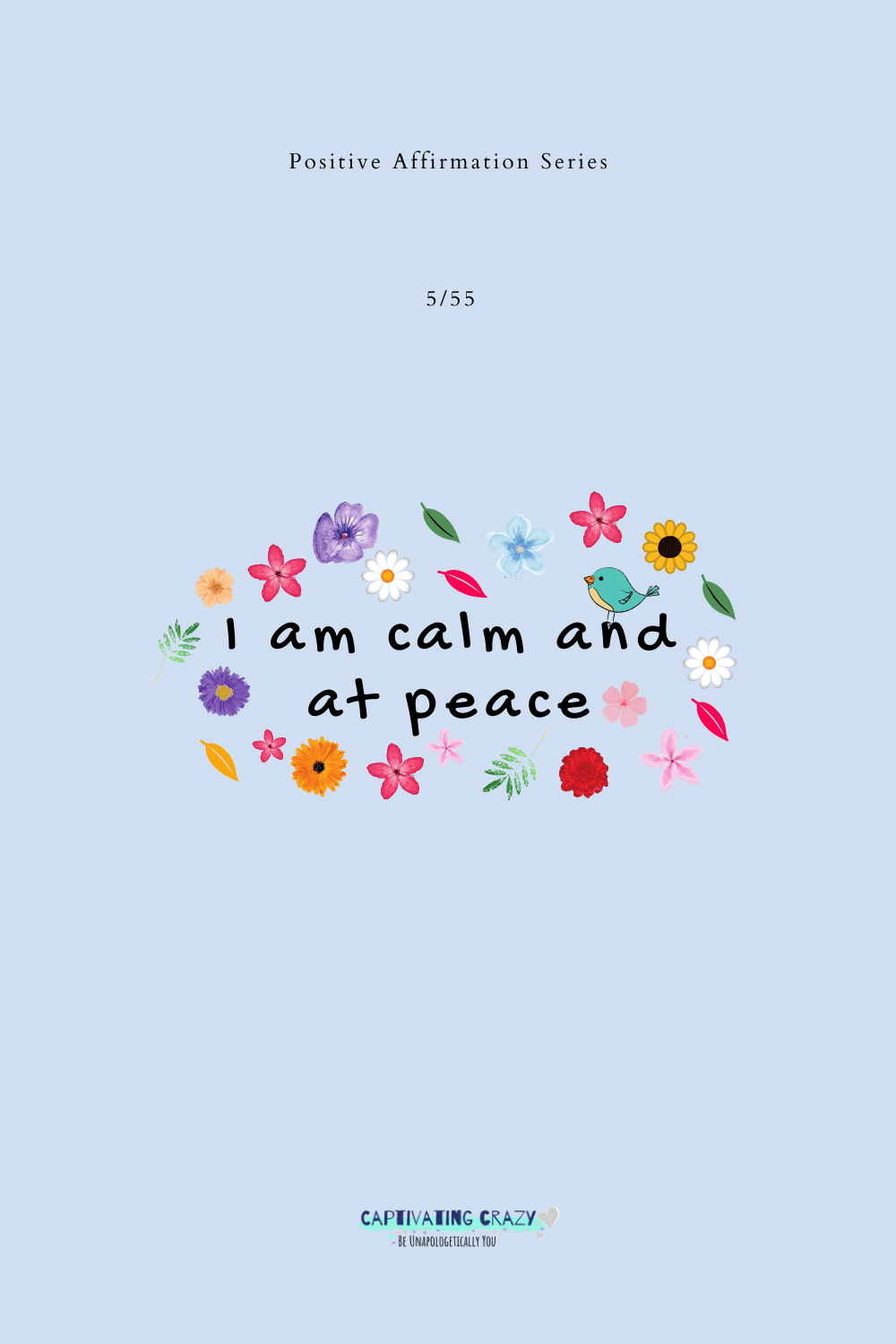 6. I will forgive myself and others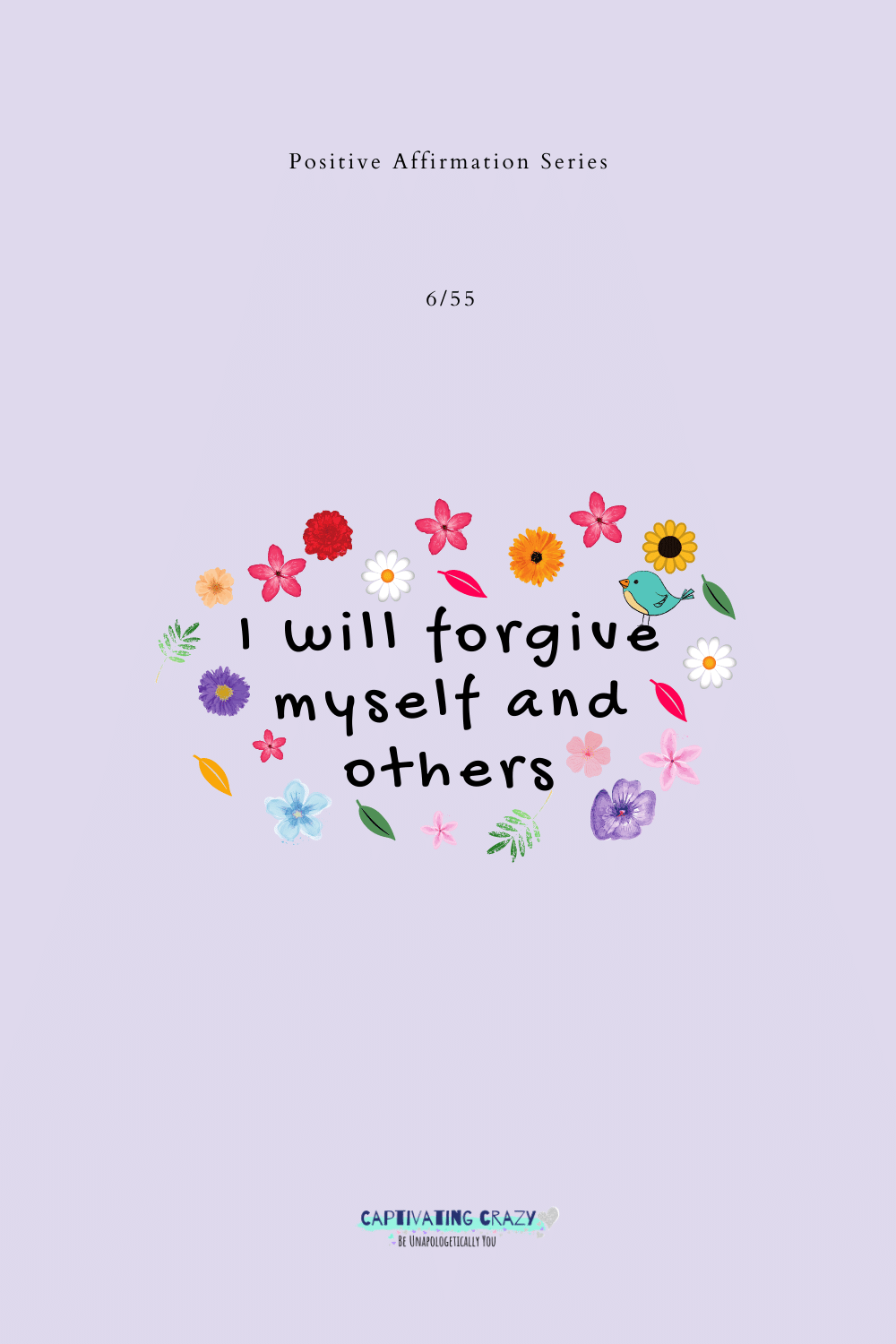 7. My possibilities are endless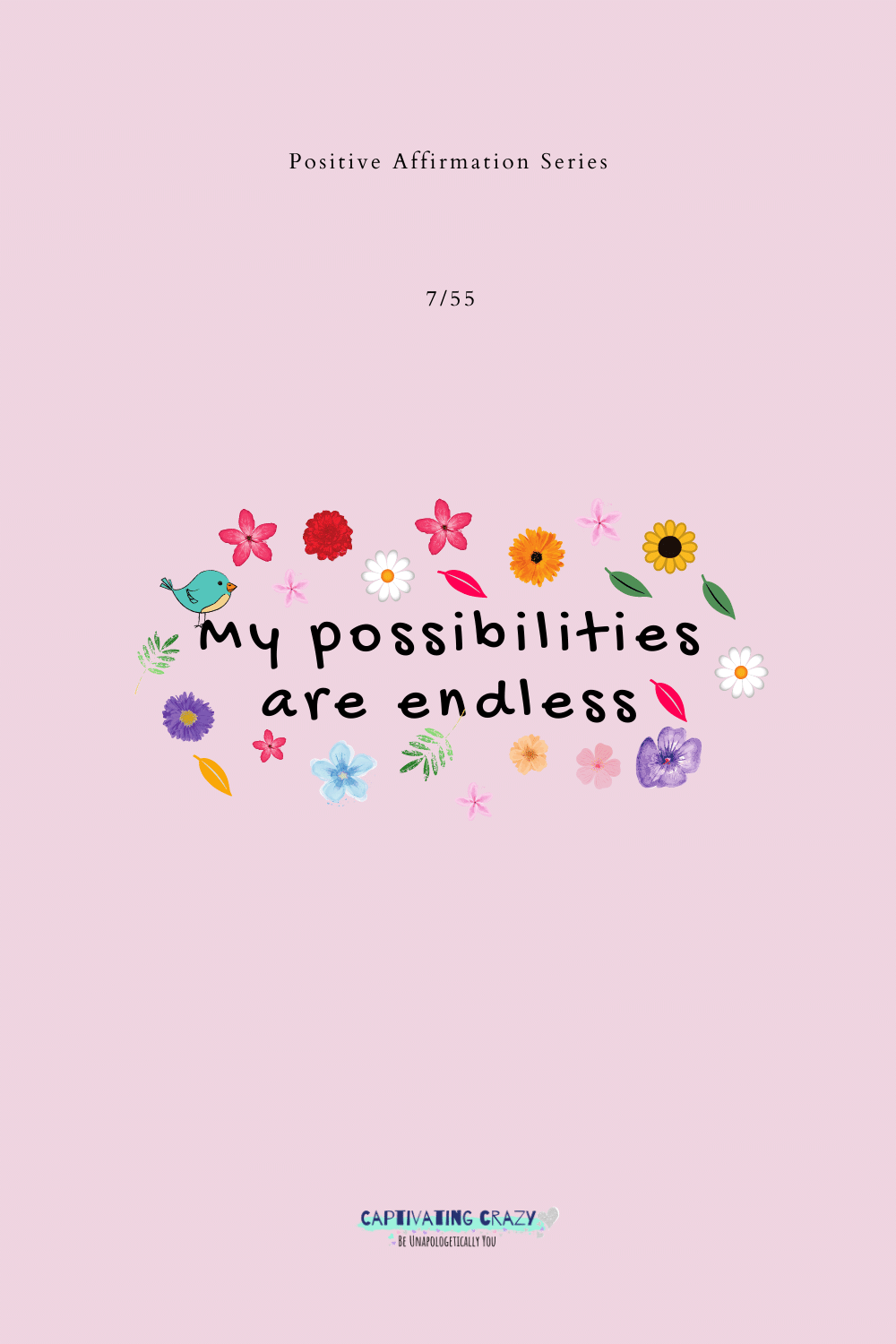 8. I am worthy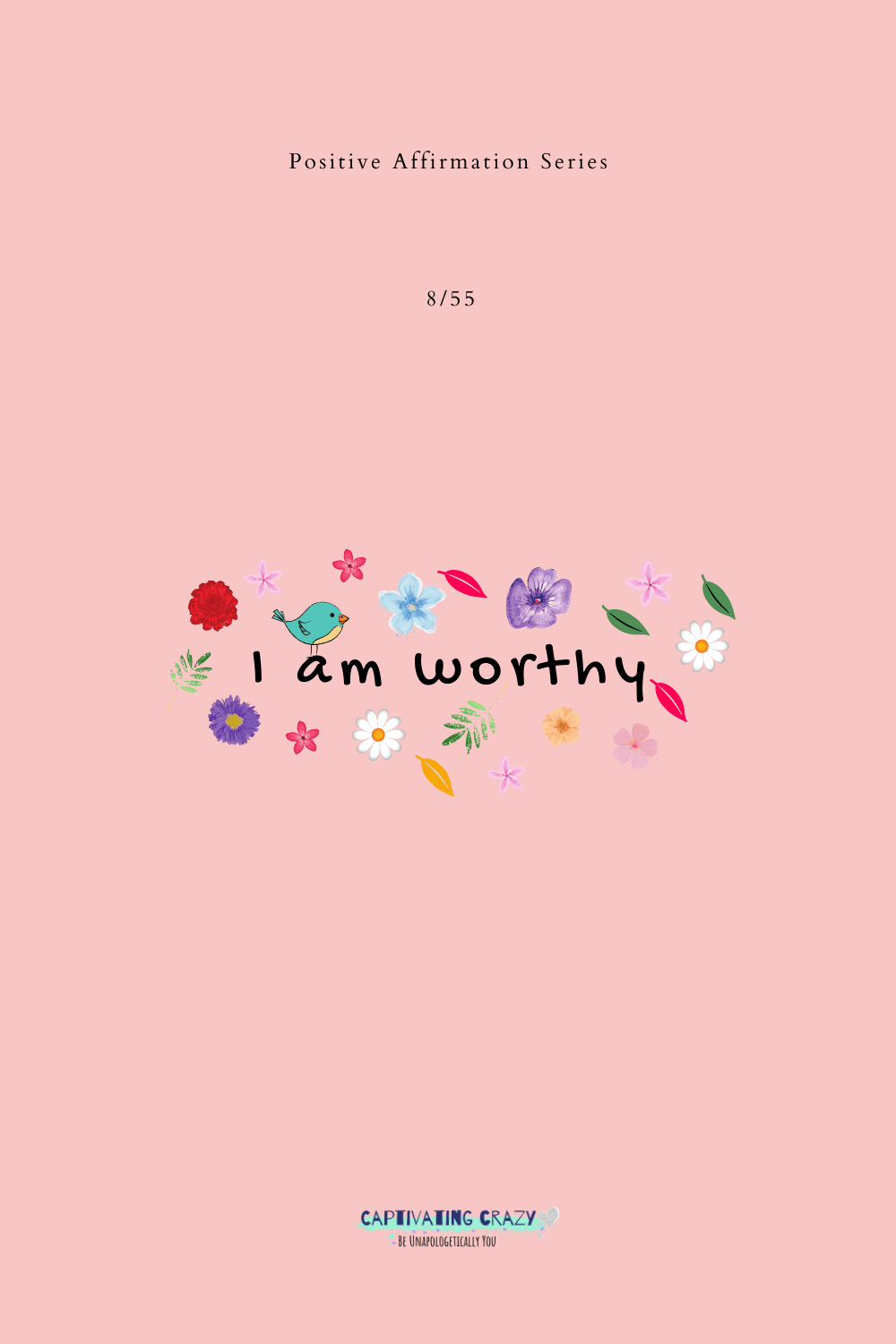 9. I am brave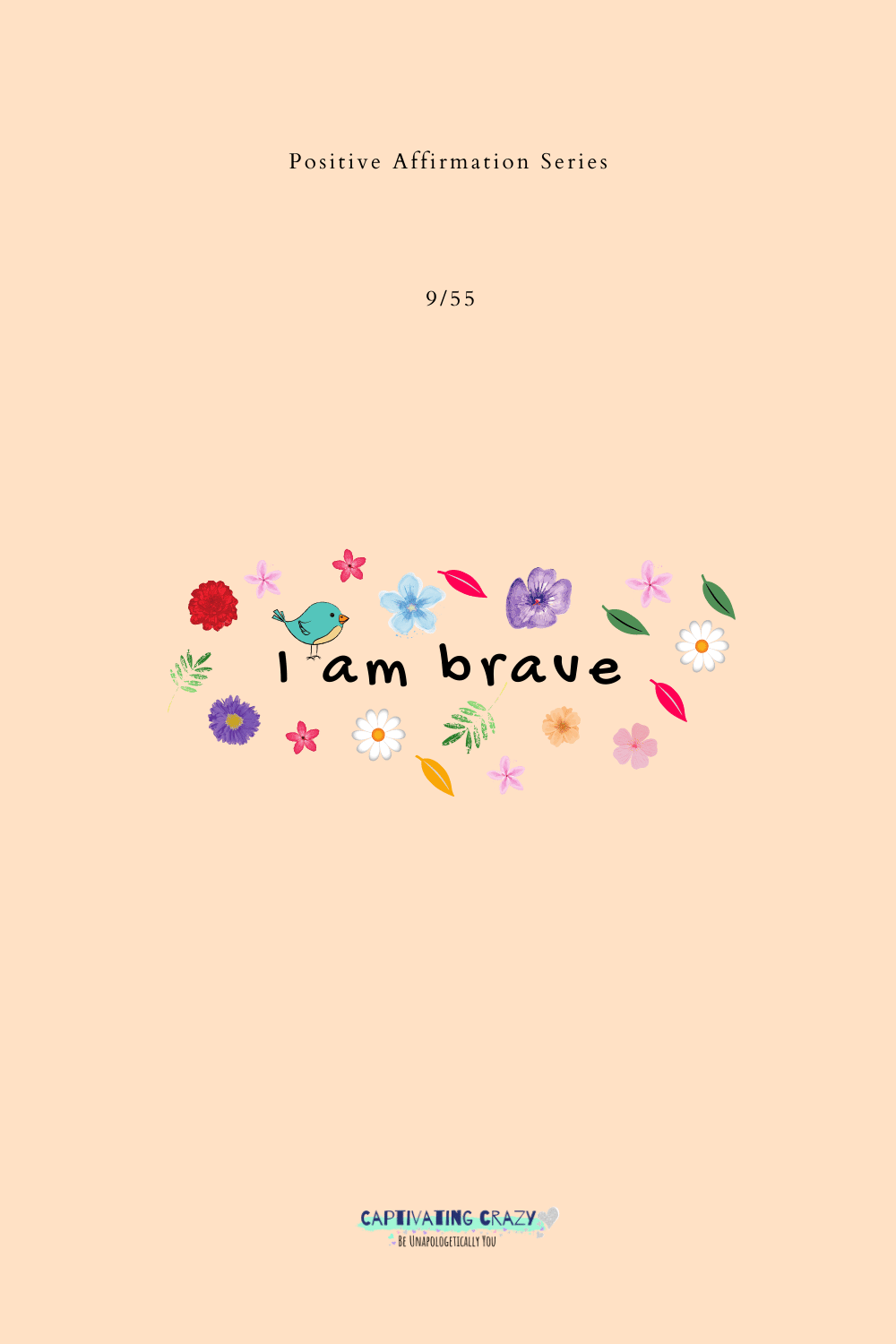 10. I am beautiful inside and out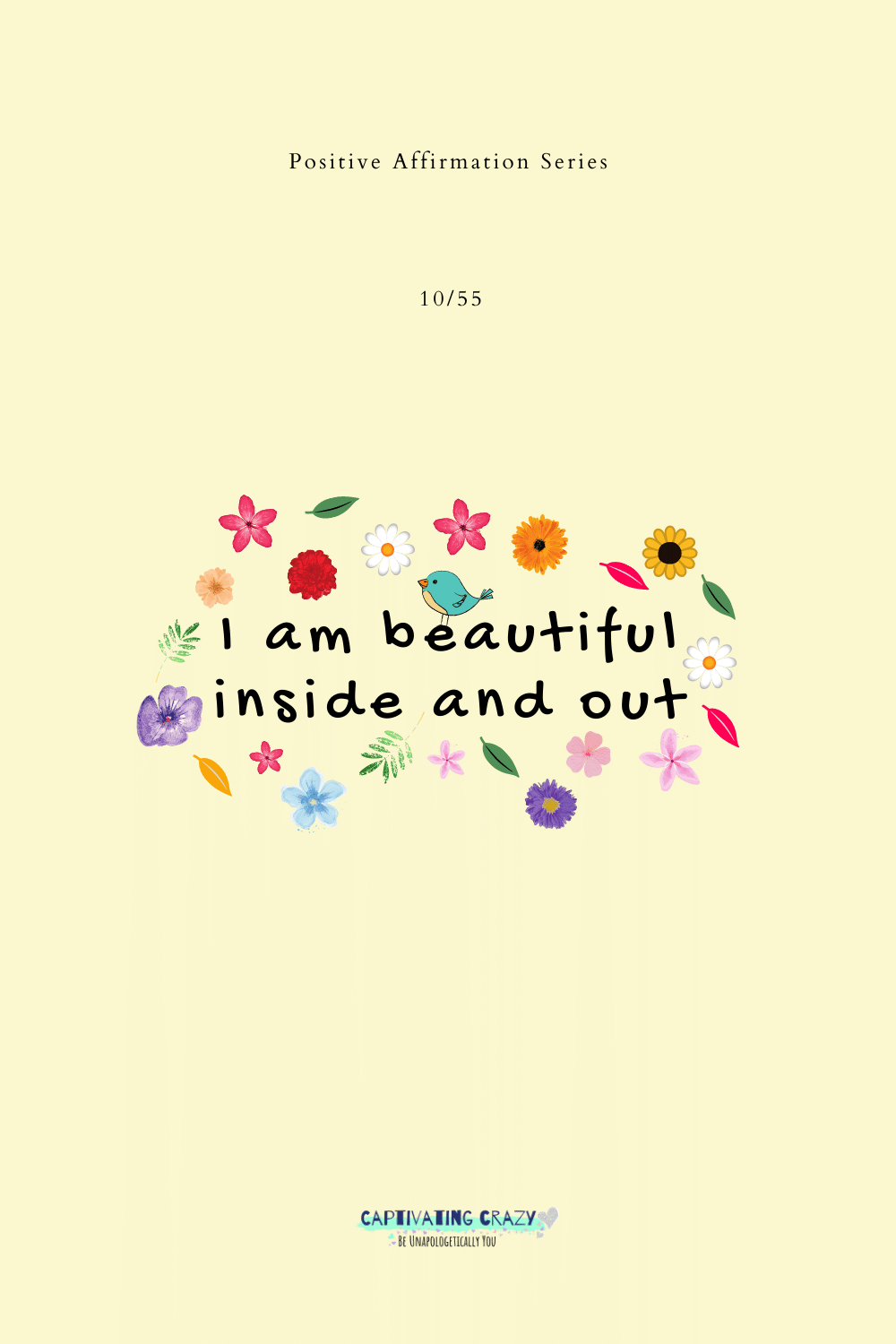 11. I have everything I need to succeed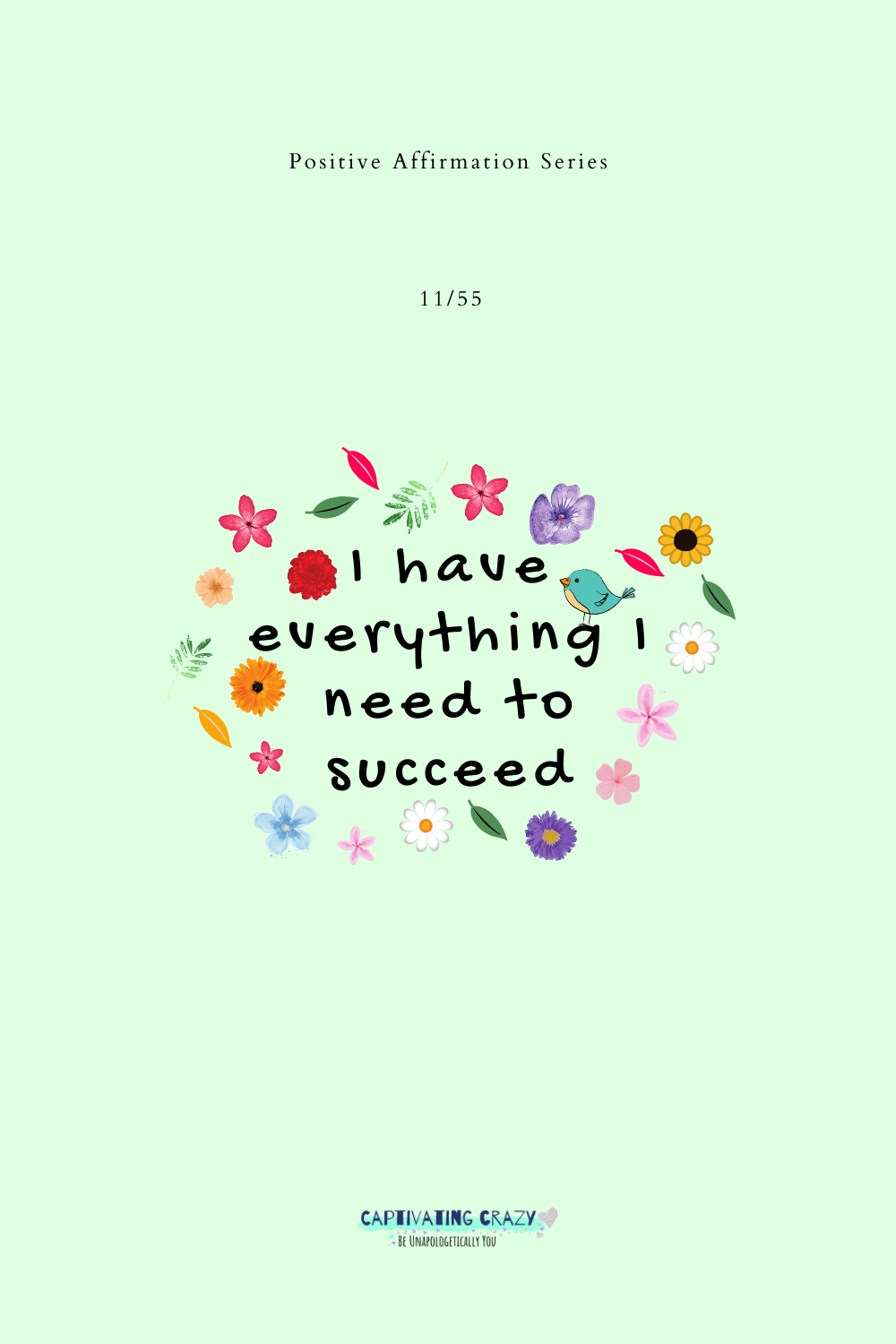 12. Today is going to be incredible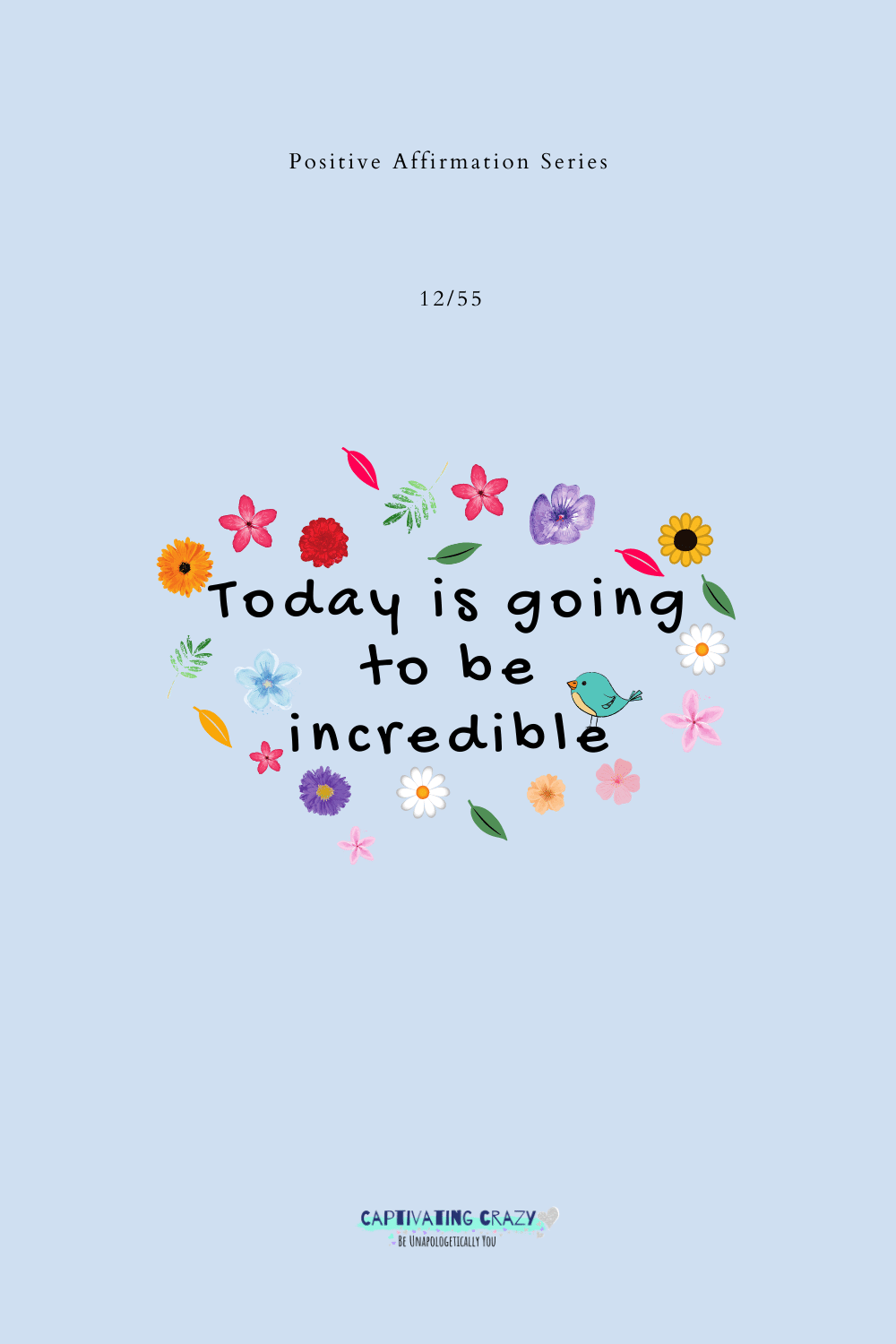 13. I am intelligent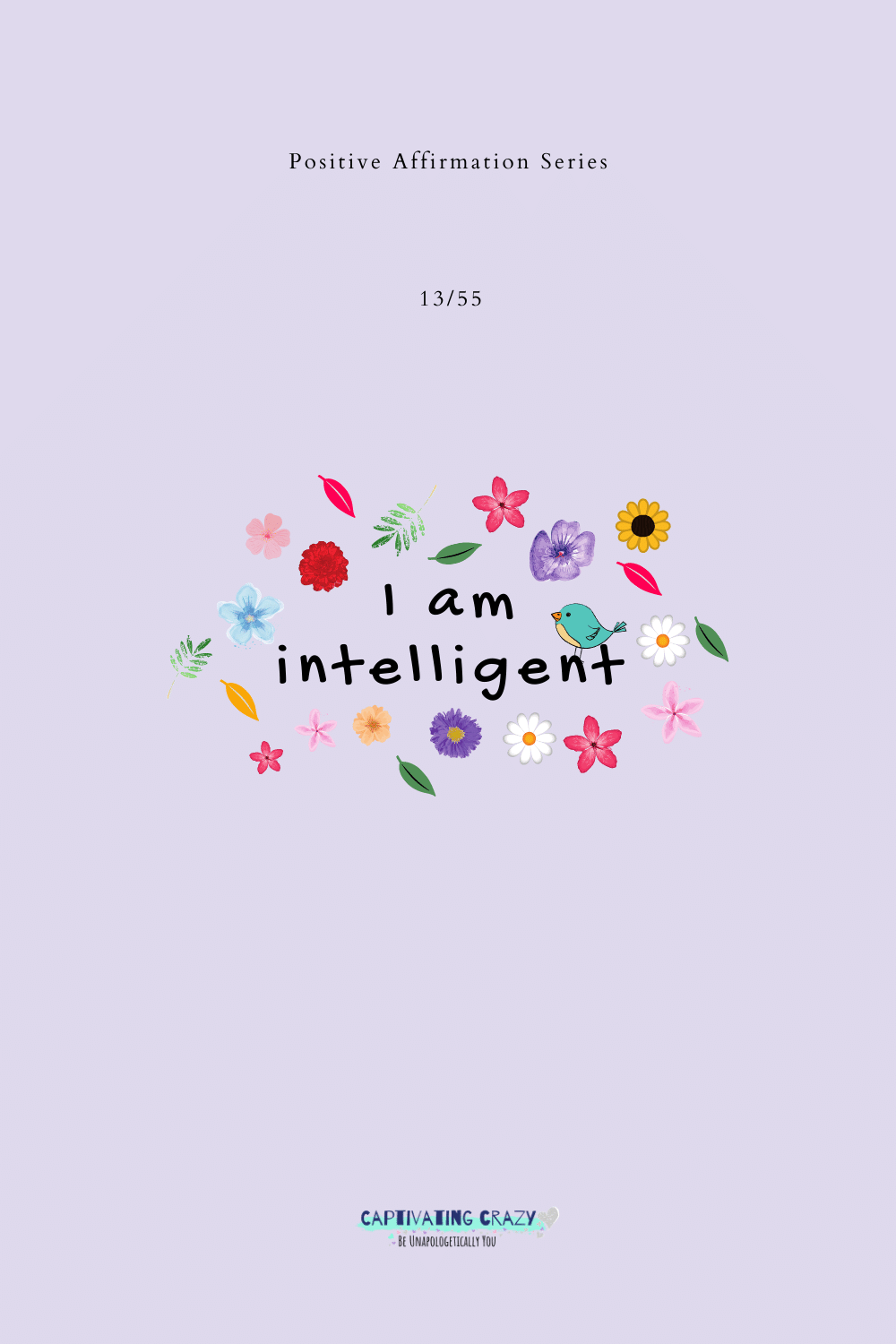 14. I radiate positivity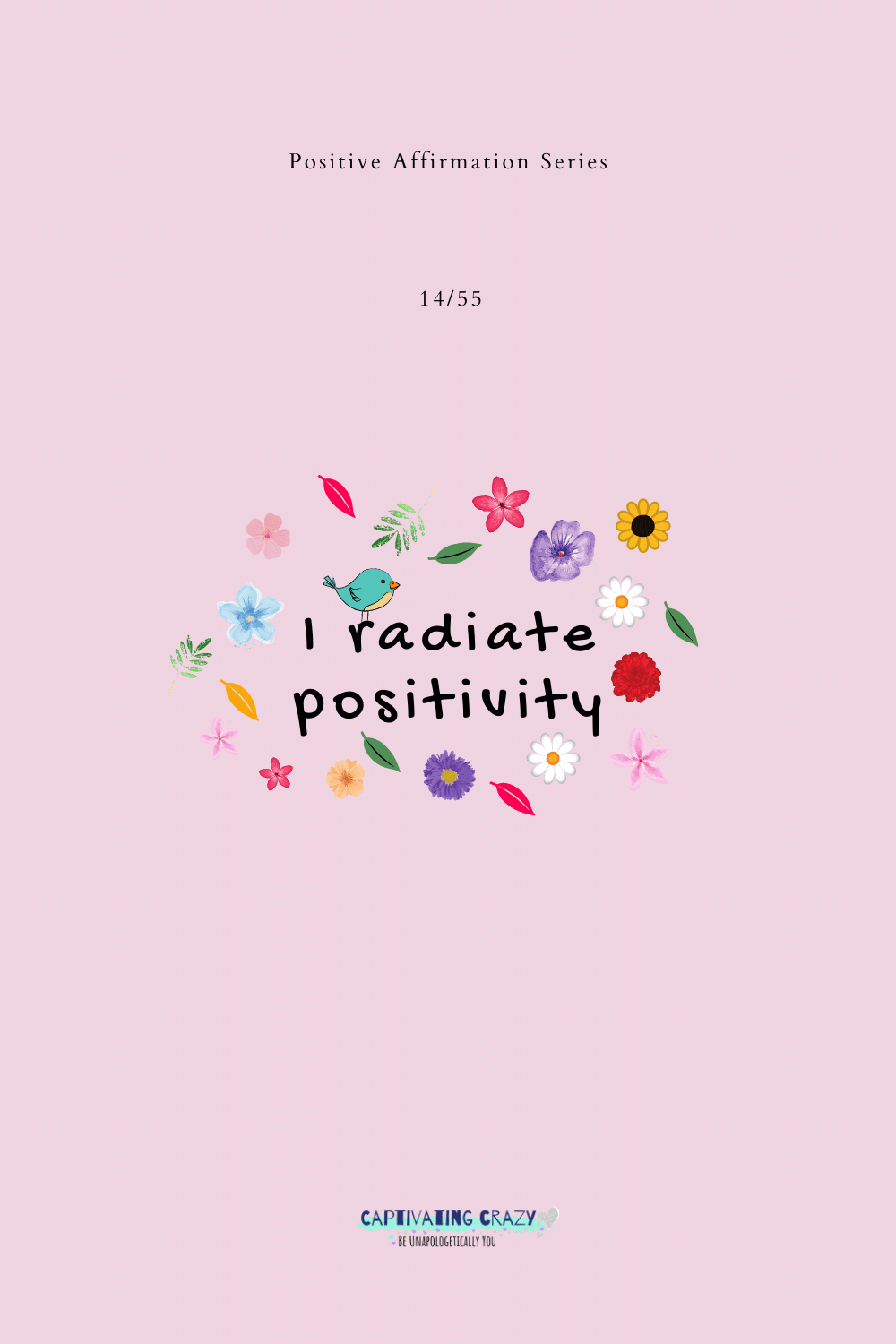 15. My life is full of love and prosperity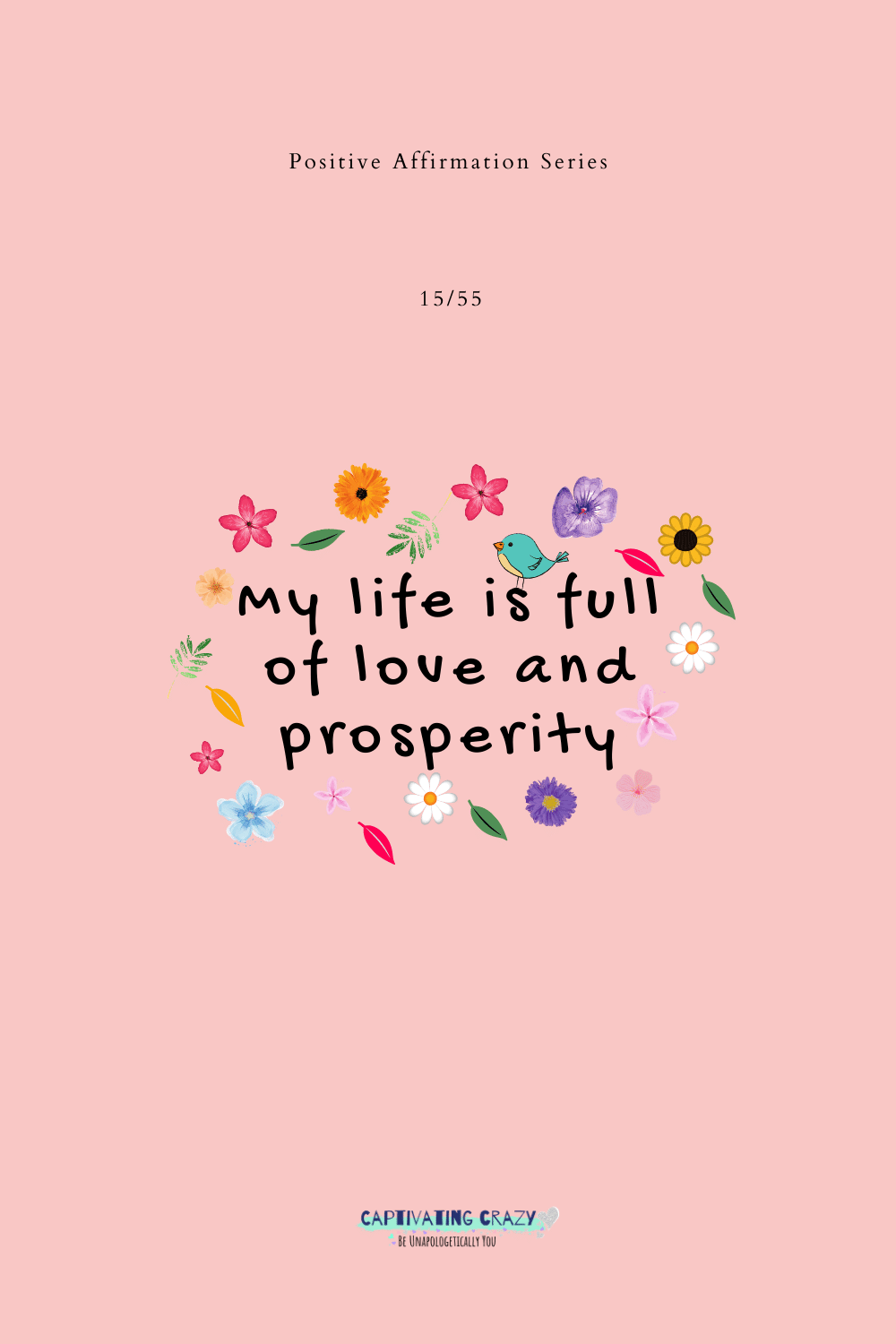 16. I am a winner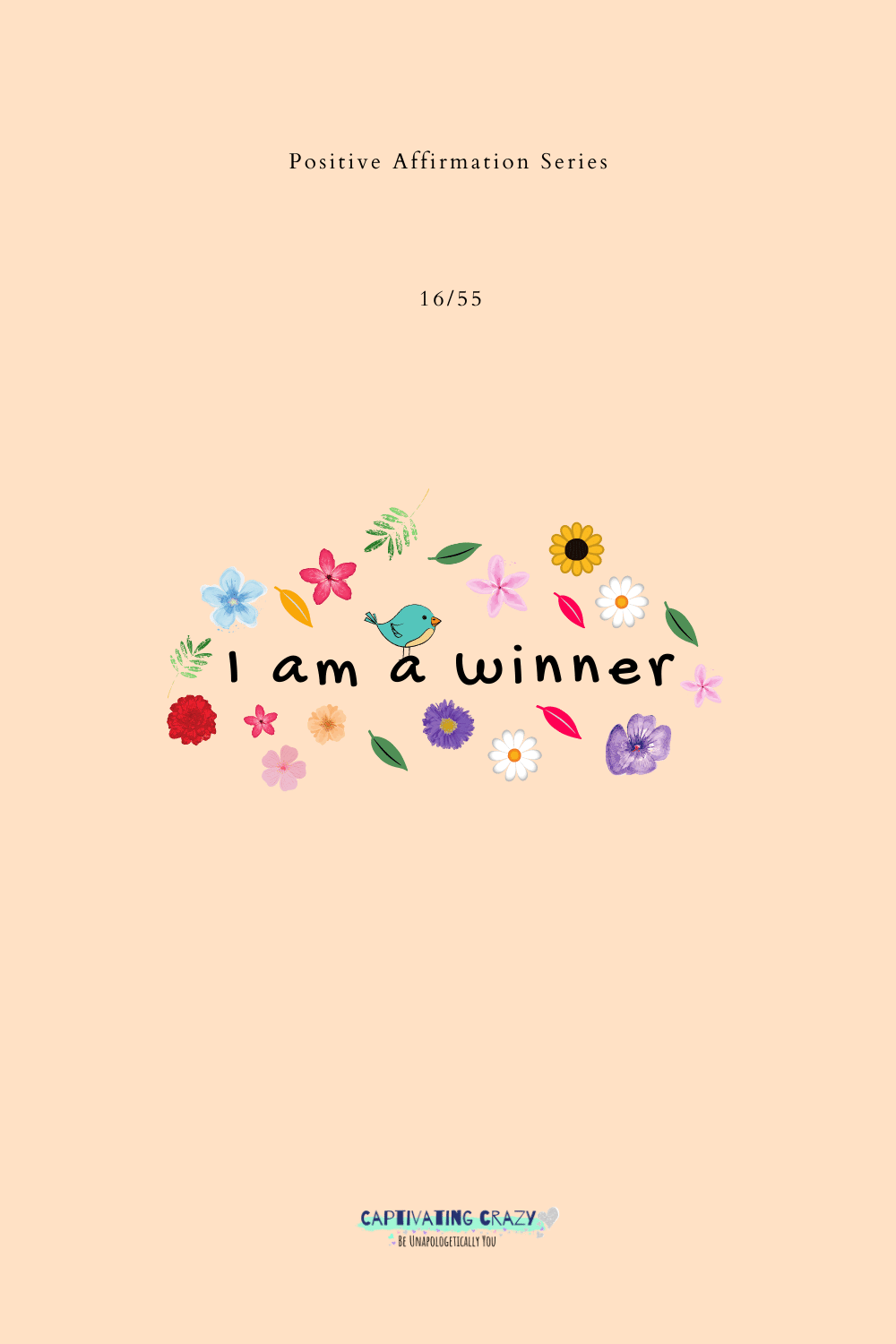 17. I always stay true to myself and my beliefs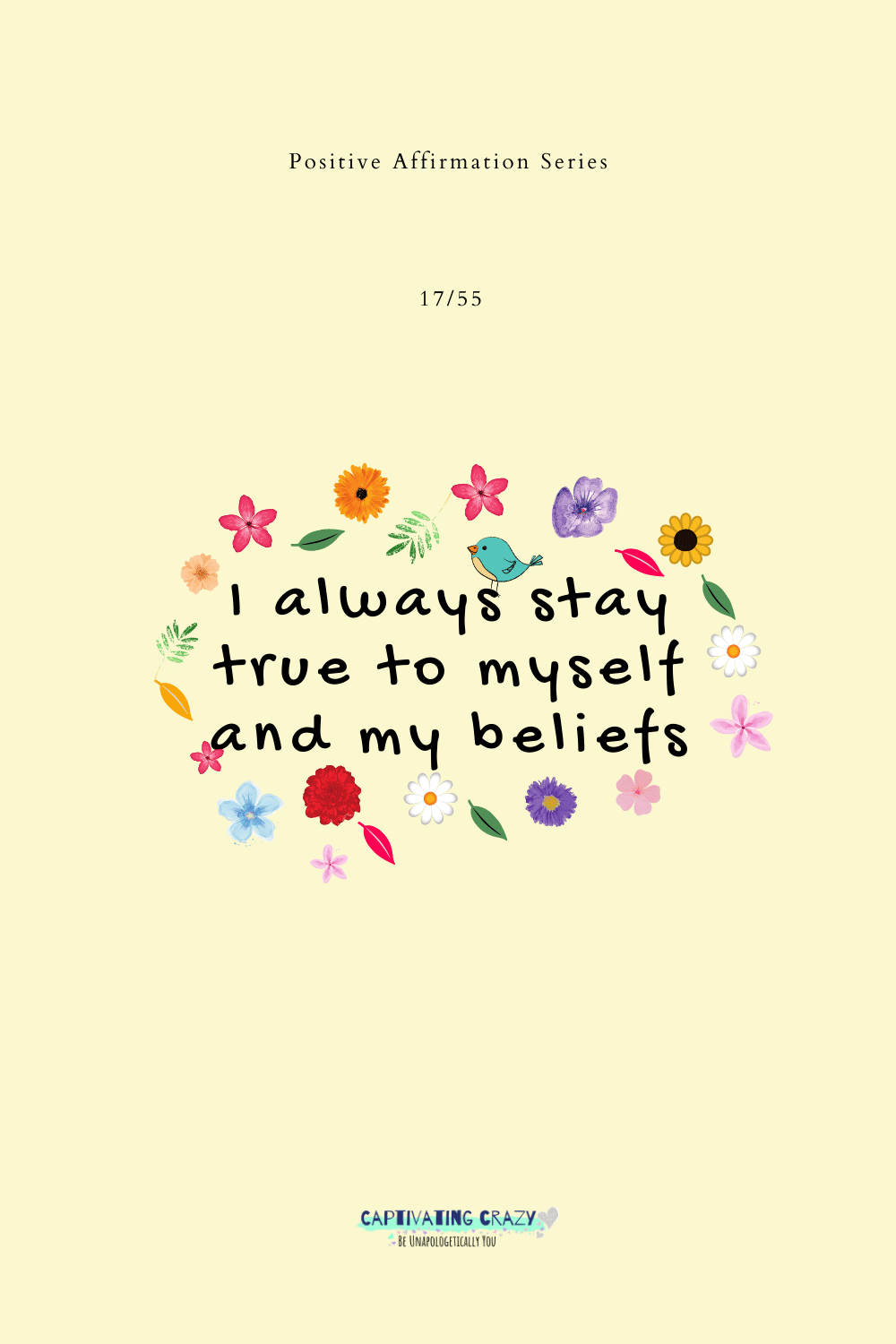 18. I am worthy of love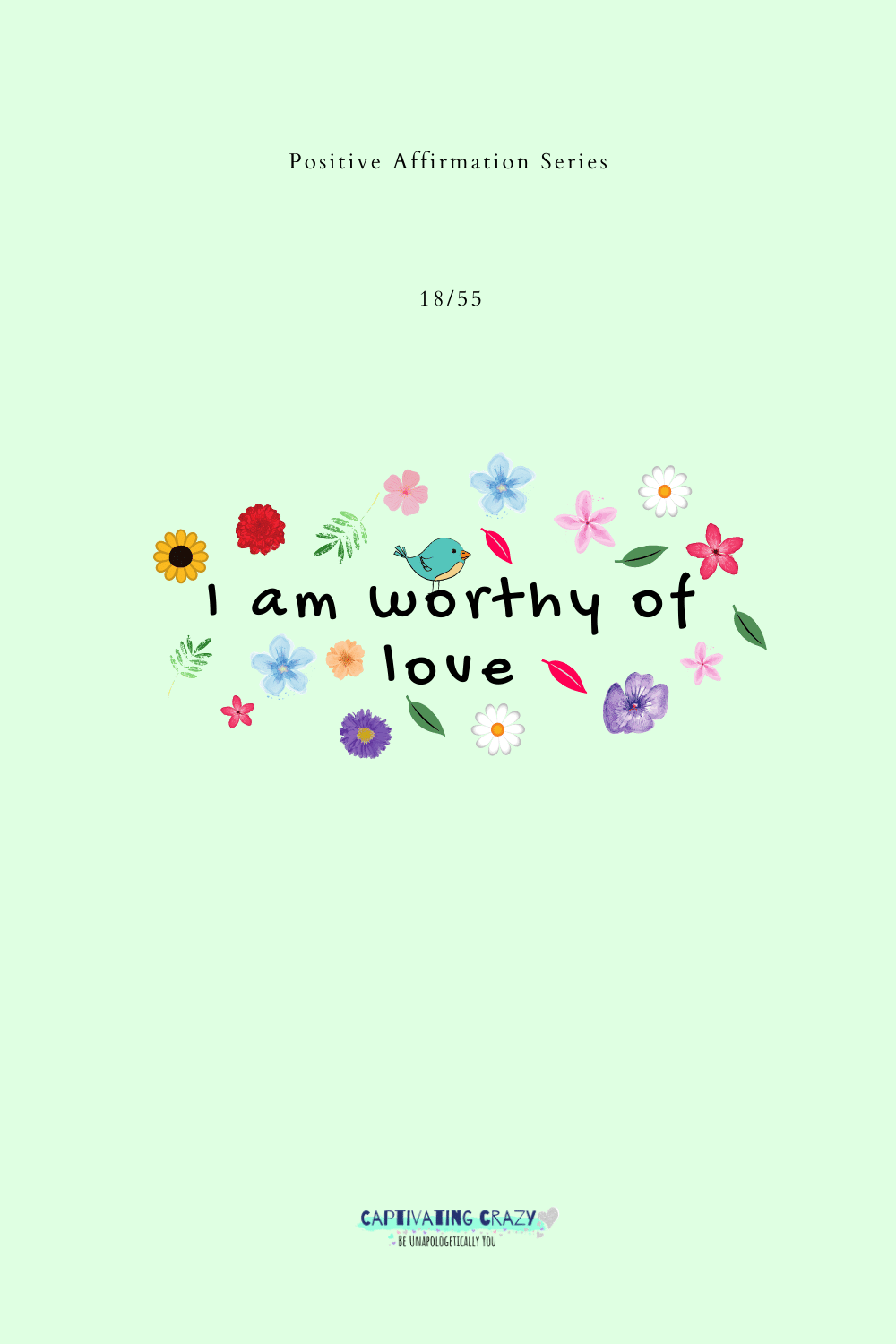 19. I am talented and creative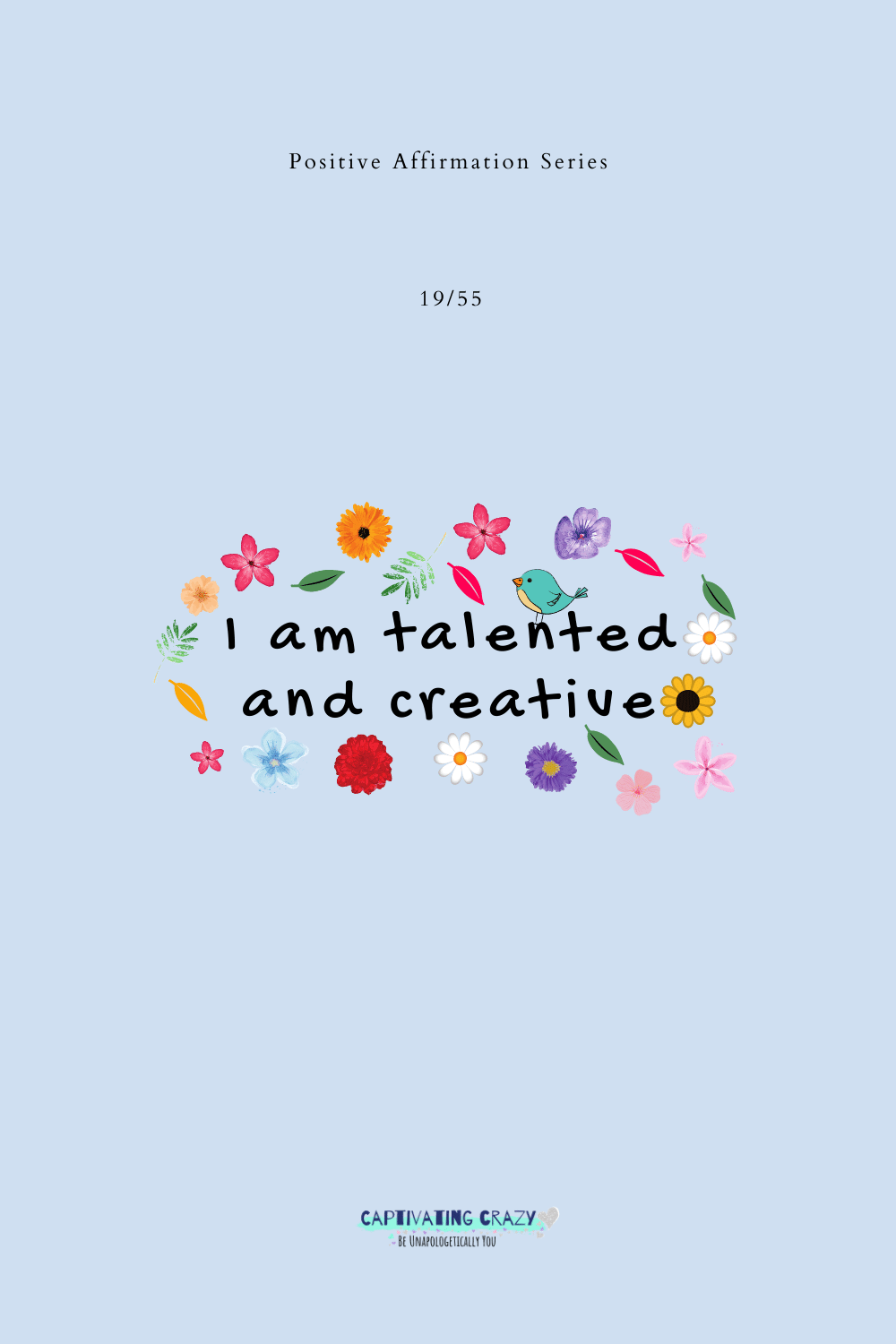 20. I am free of worry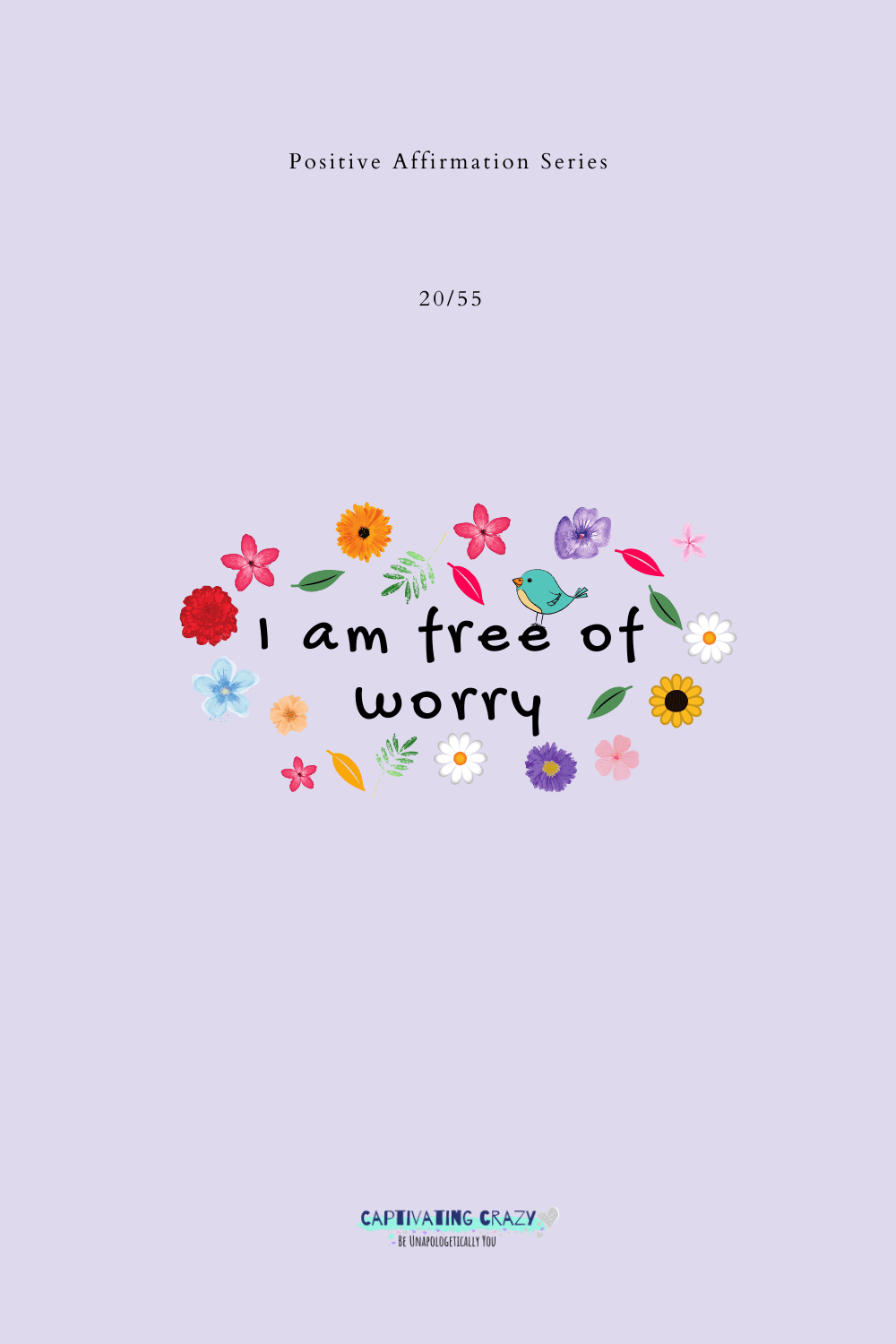 21. I am fearless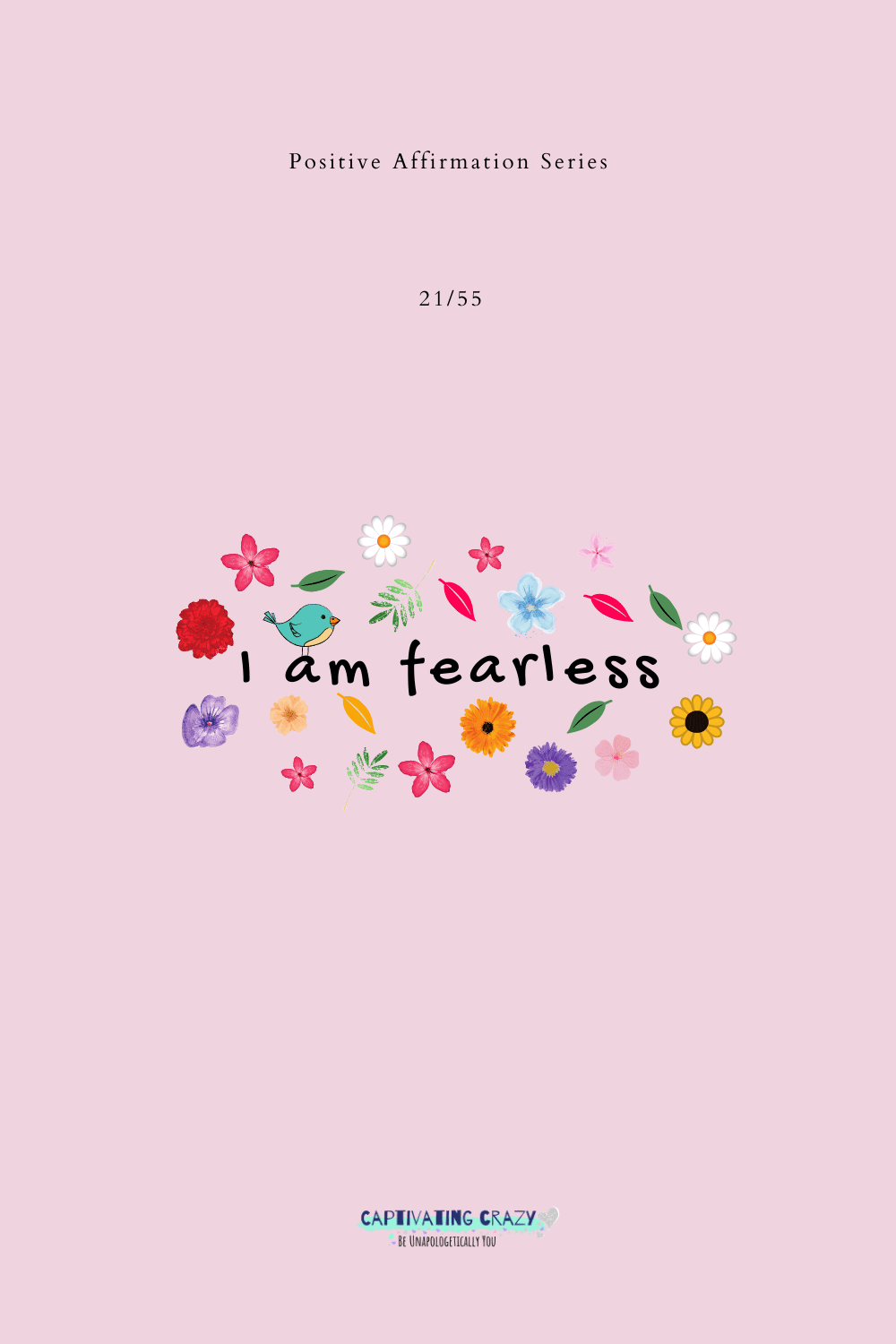 22. I deeply accept myself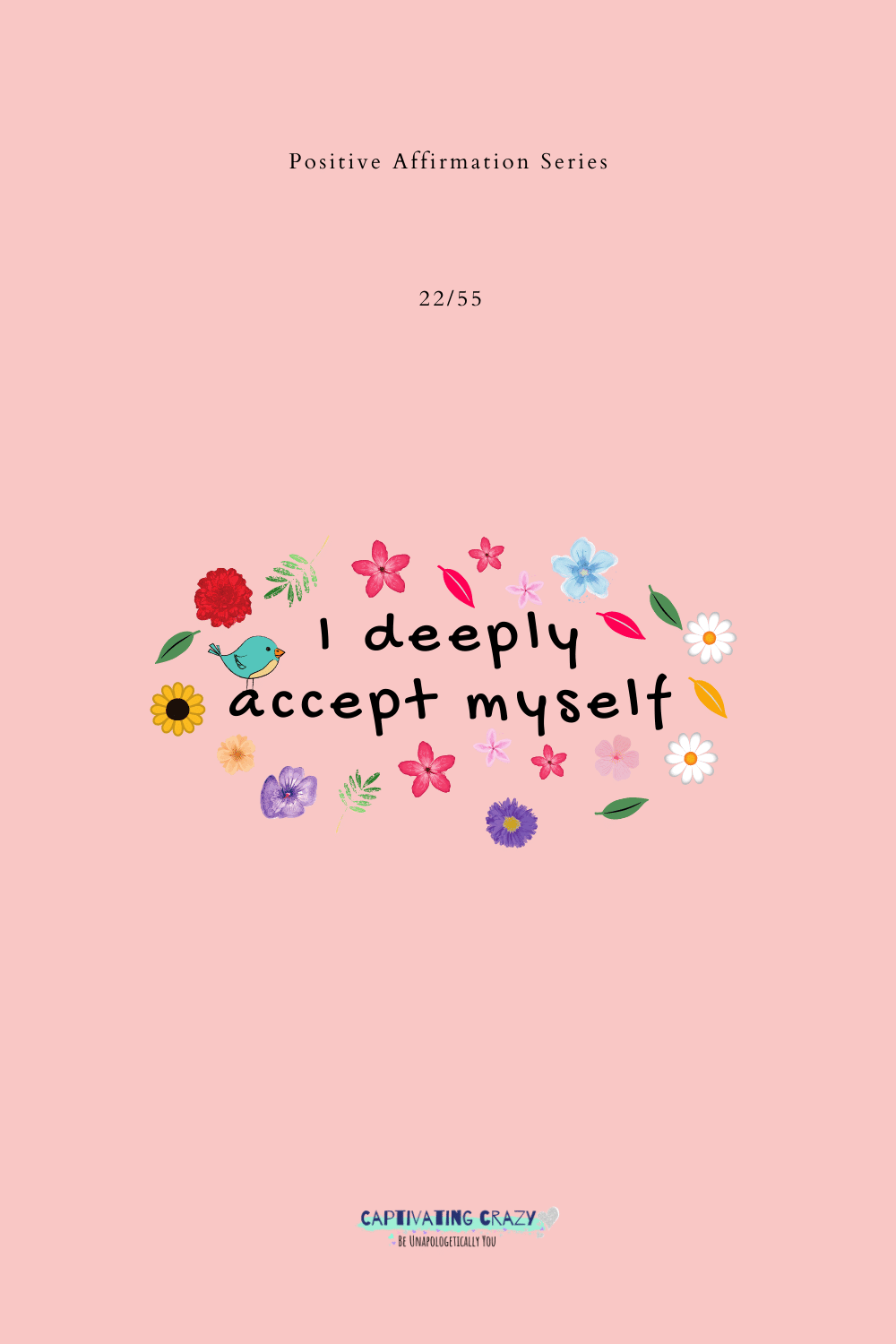 23. I am gifted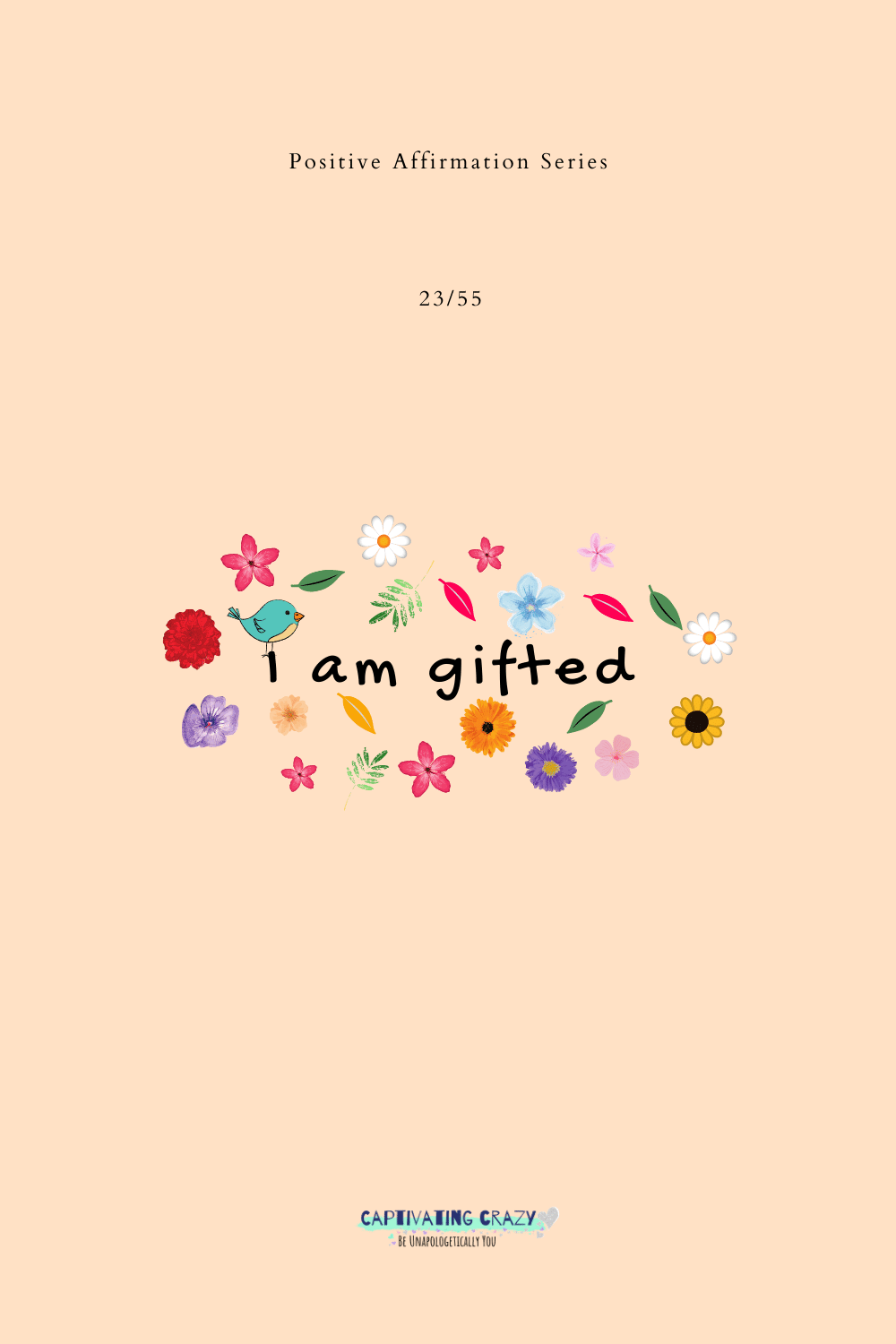 24. I use setbacks as an opportunity to grow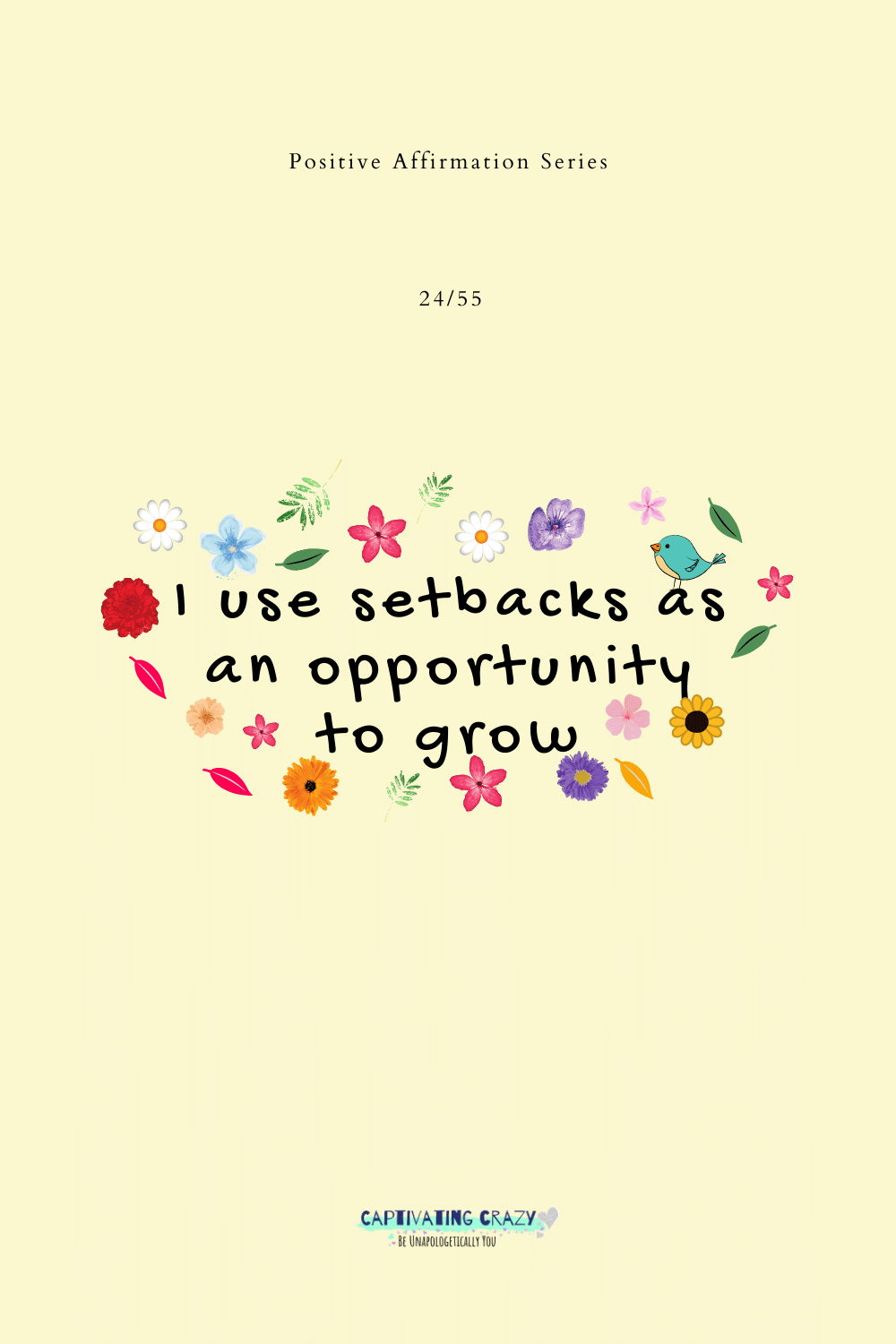 25. I prioritize my self-care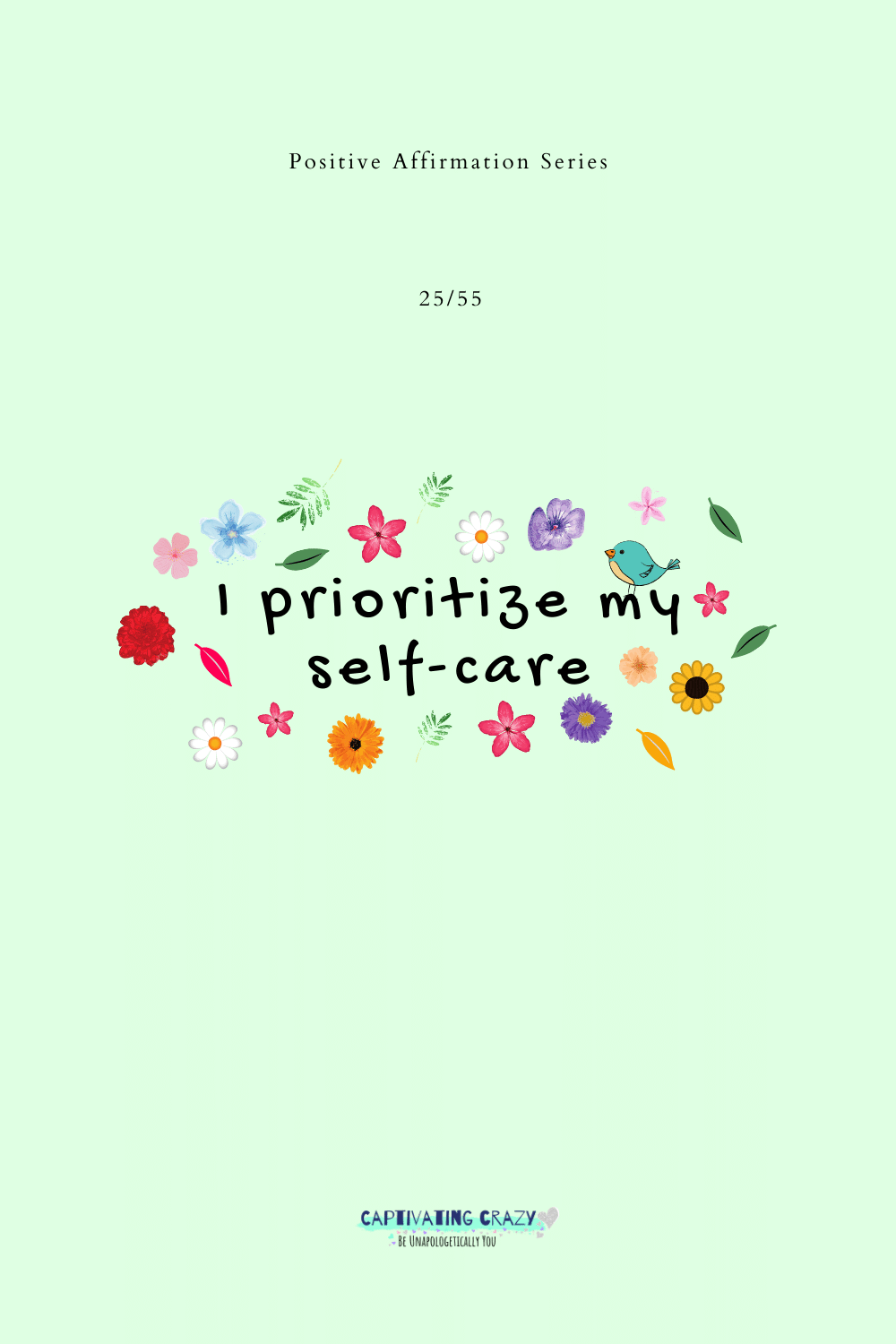 26. My thoughts become my reality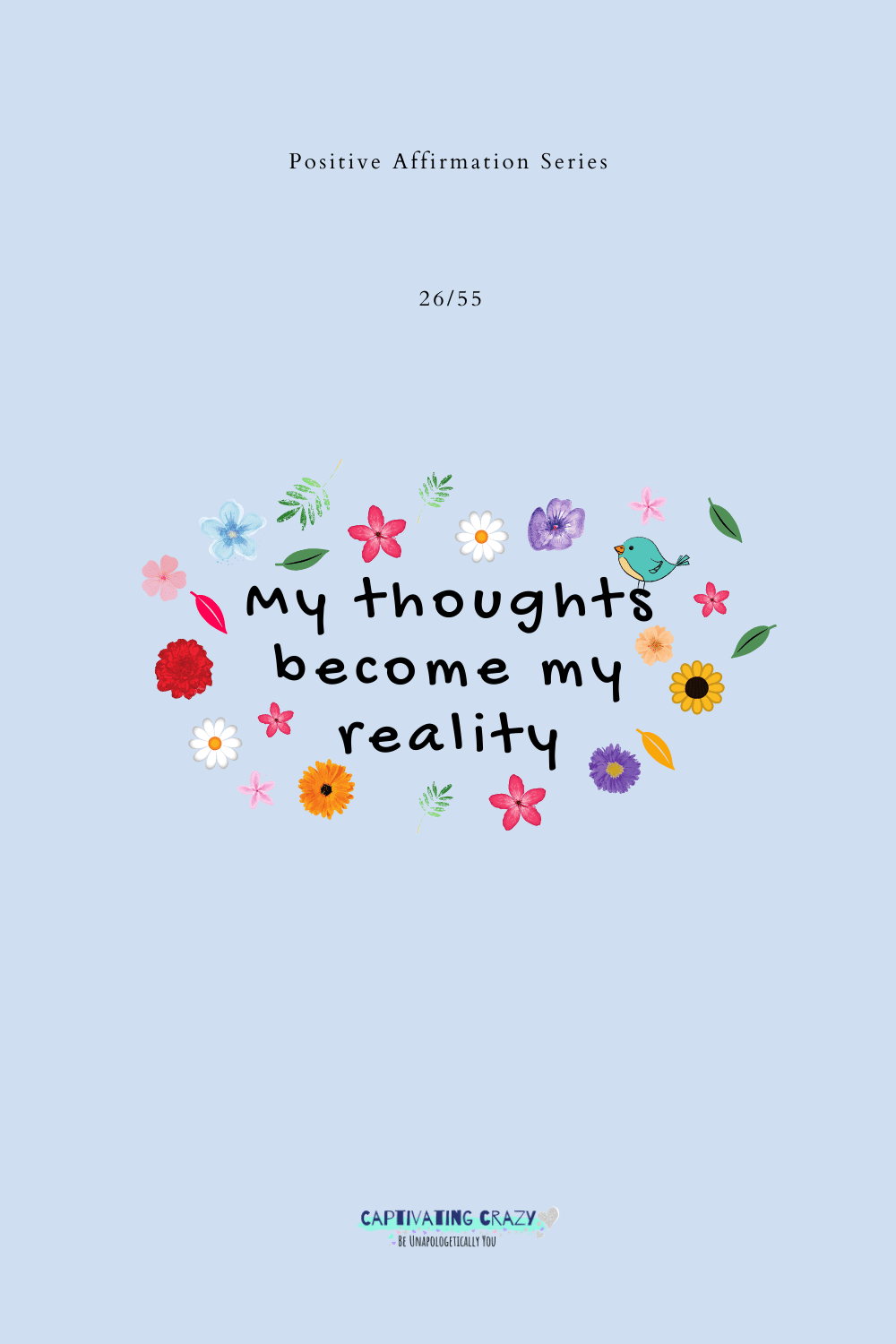 27. I am confident in my purpose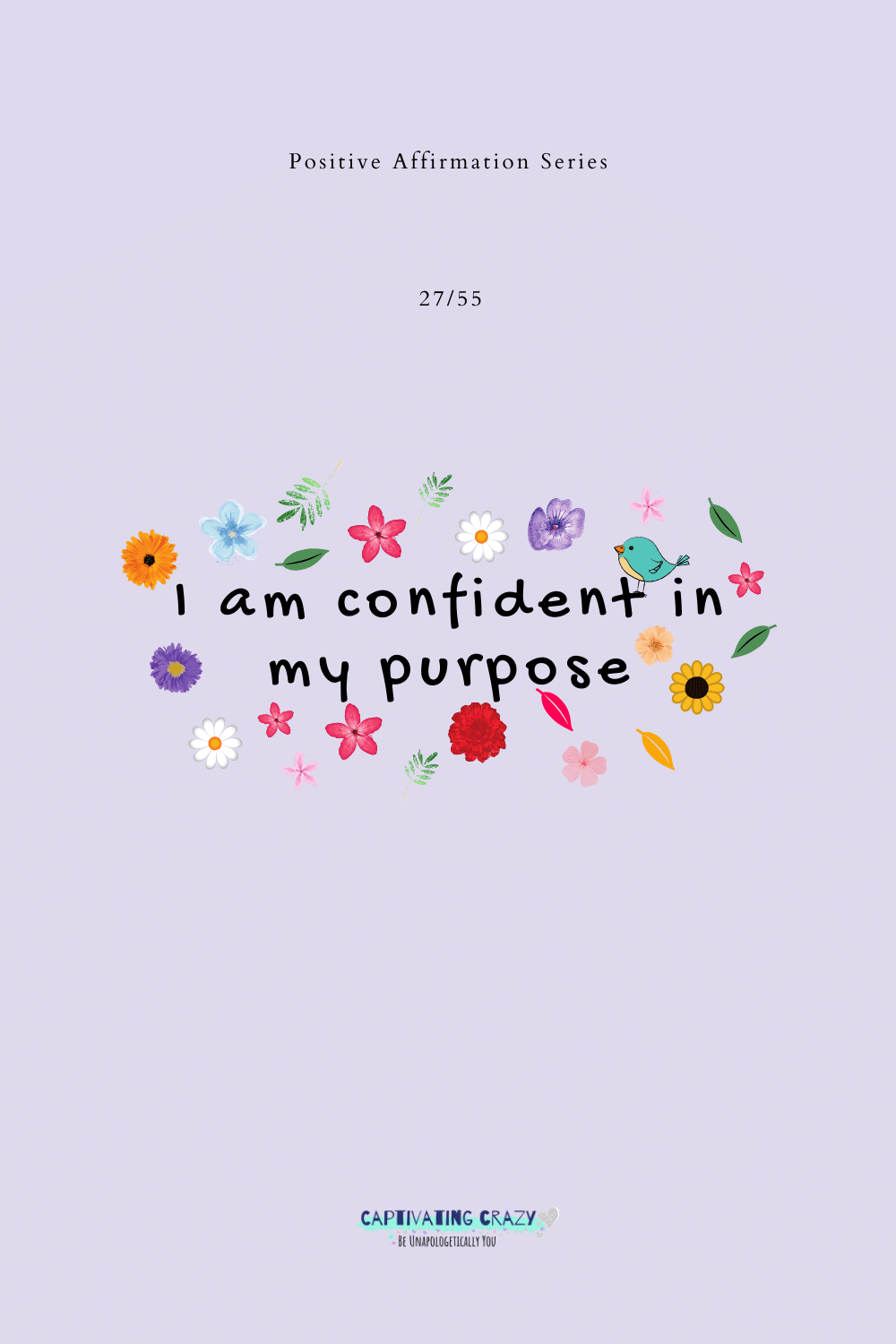 28. Others judgments do not define me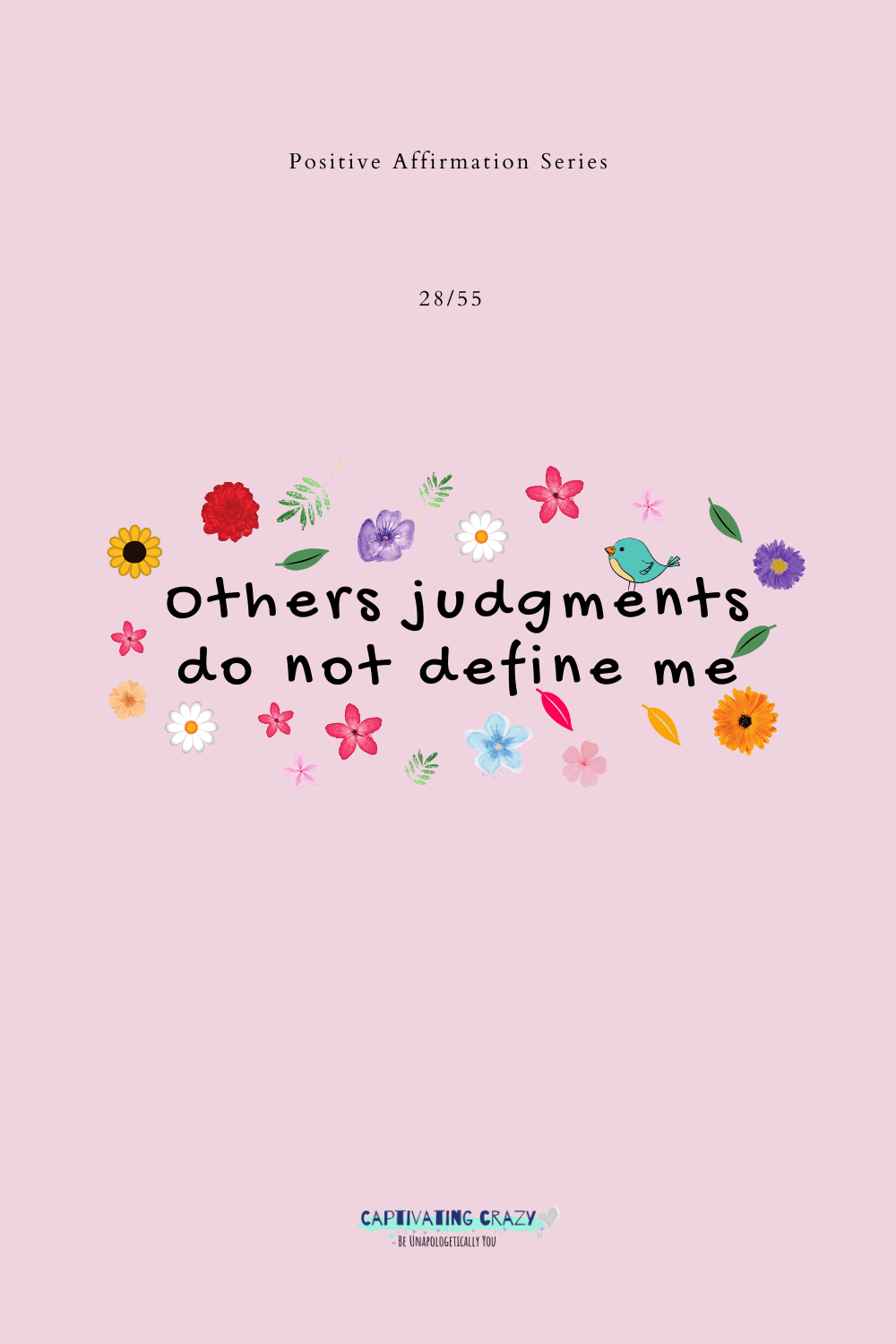 29. I am safe and secure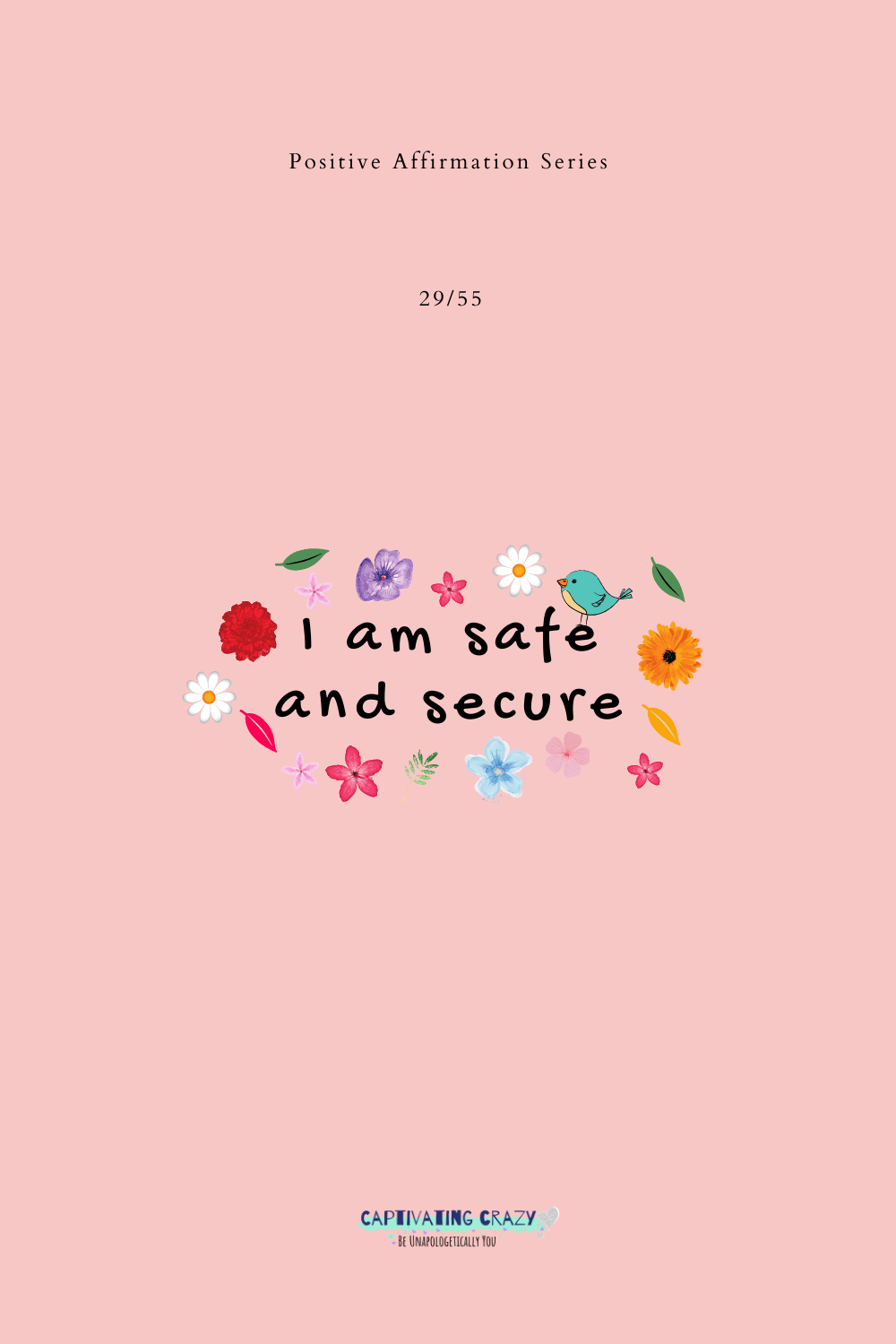 30. I am in love with my mind and body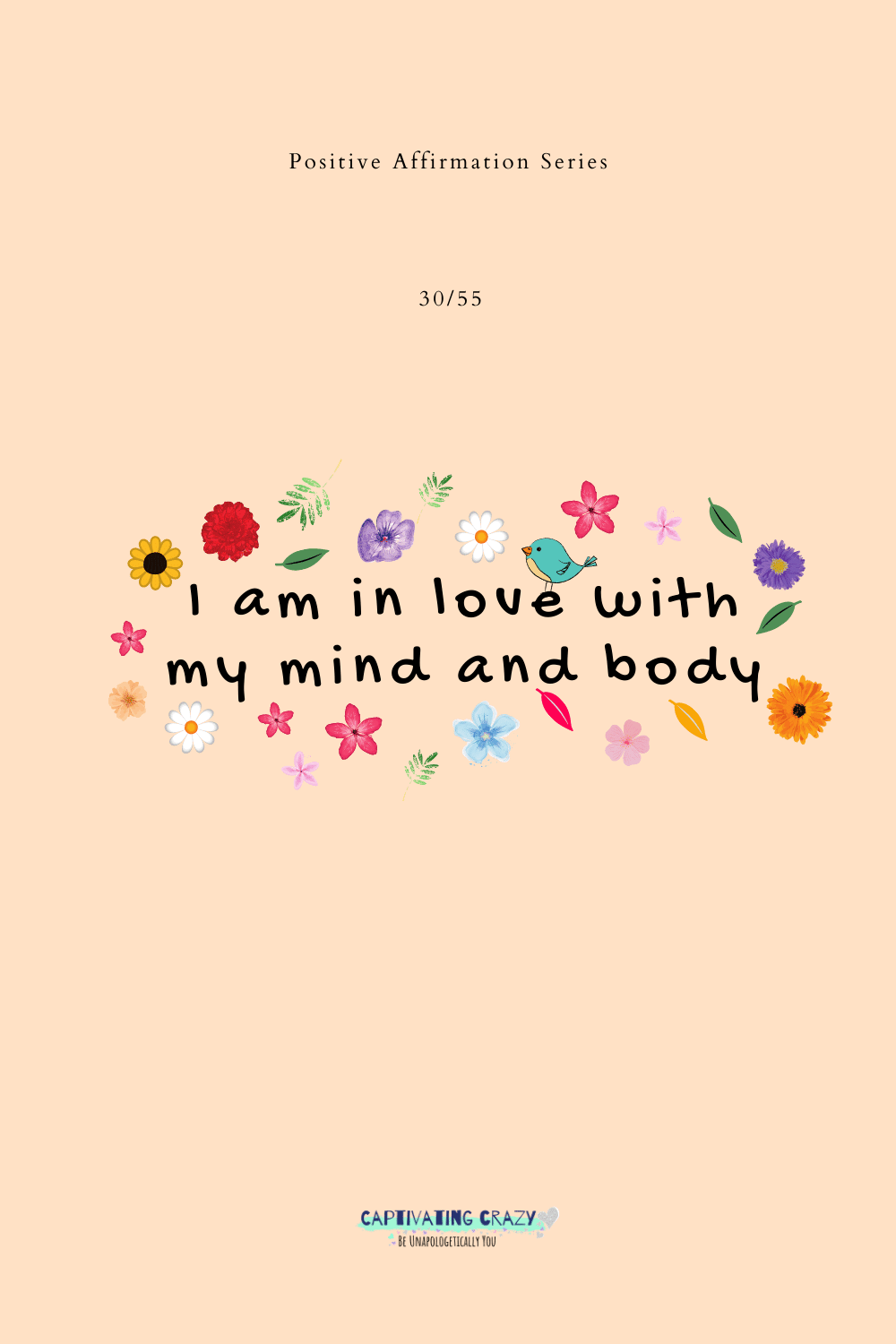 31. My past does not define me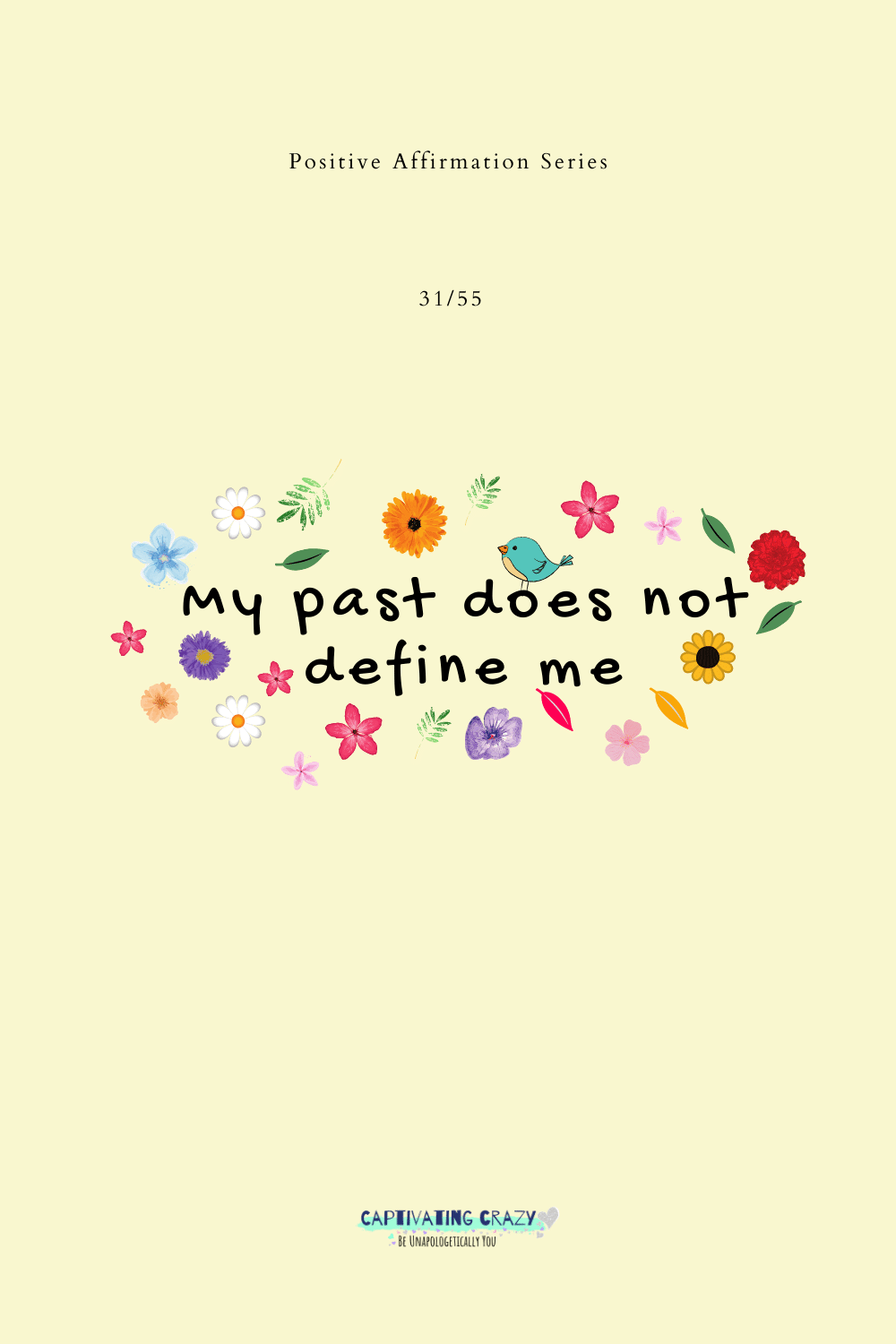 32. I will always keep an open mind and not judge others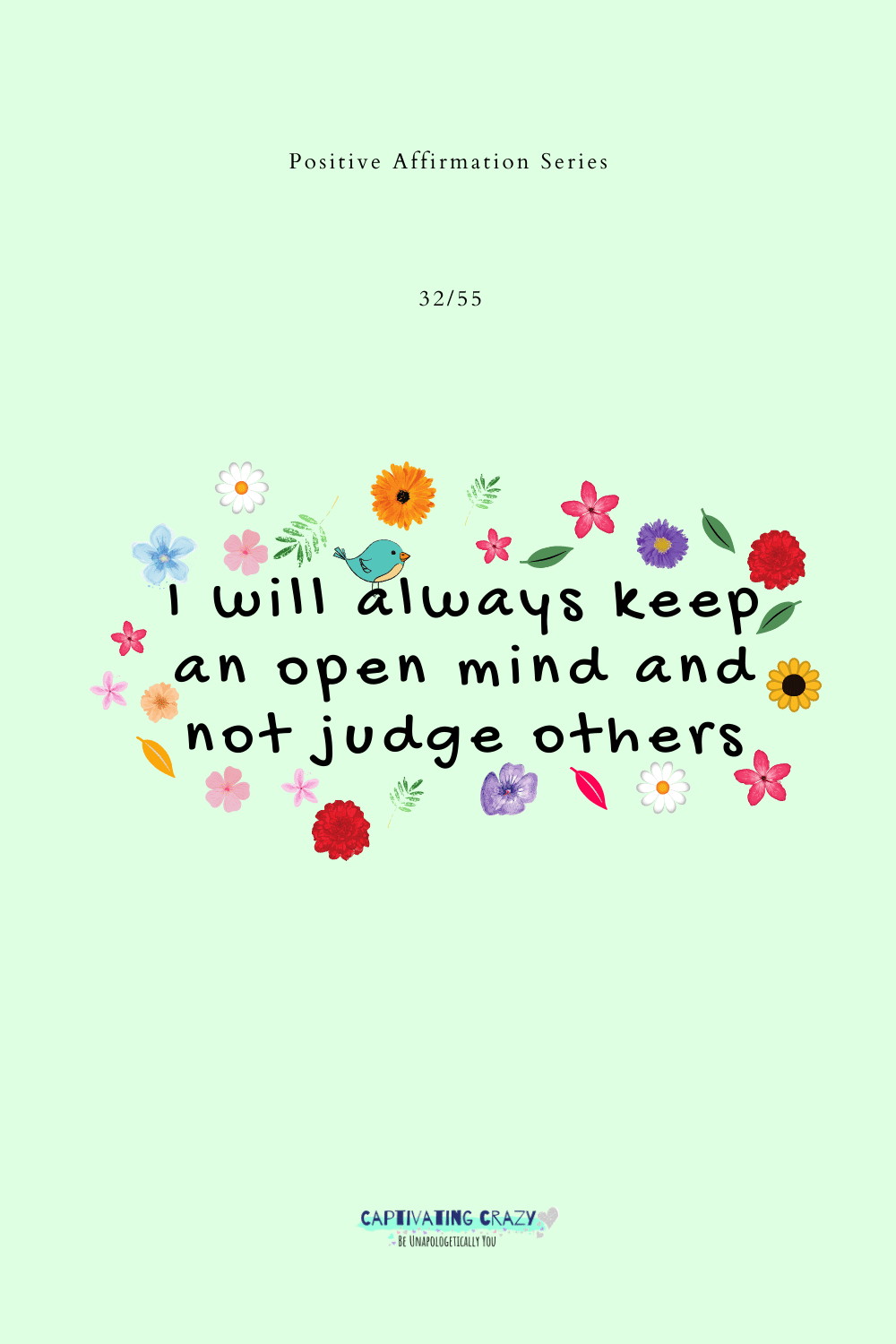 33. I am so proud of myself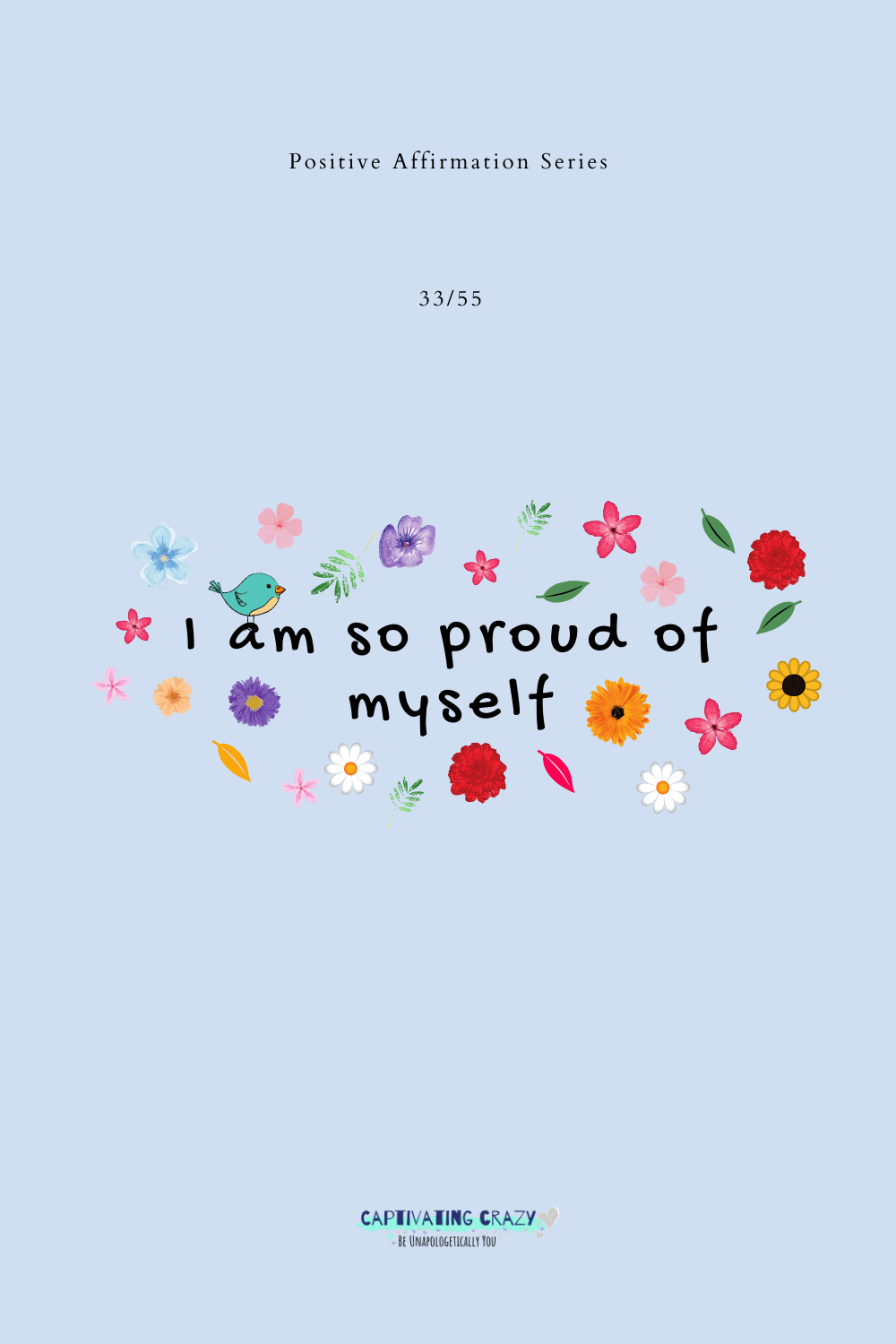 34. Everything will work out for me
35. I am not held back by fear, doubt, or disappointment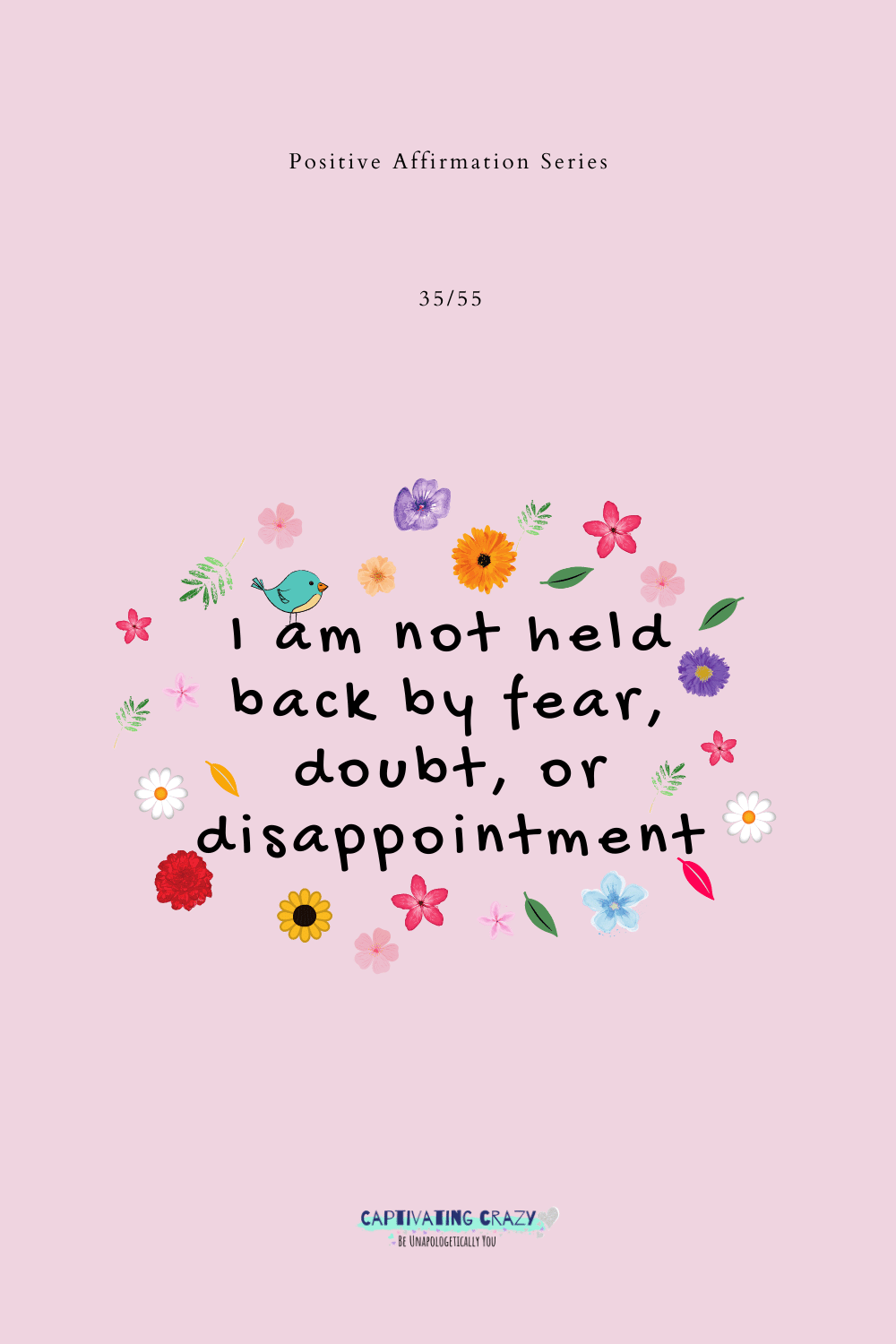 36. I have the power to change my story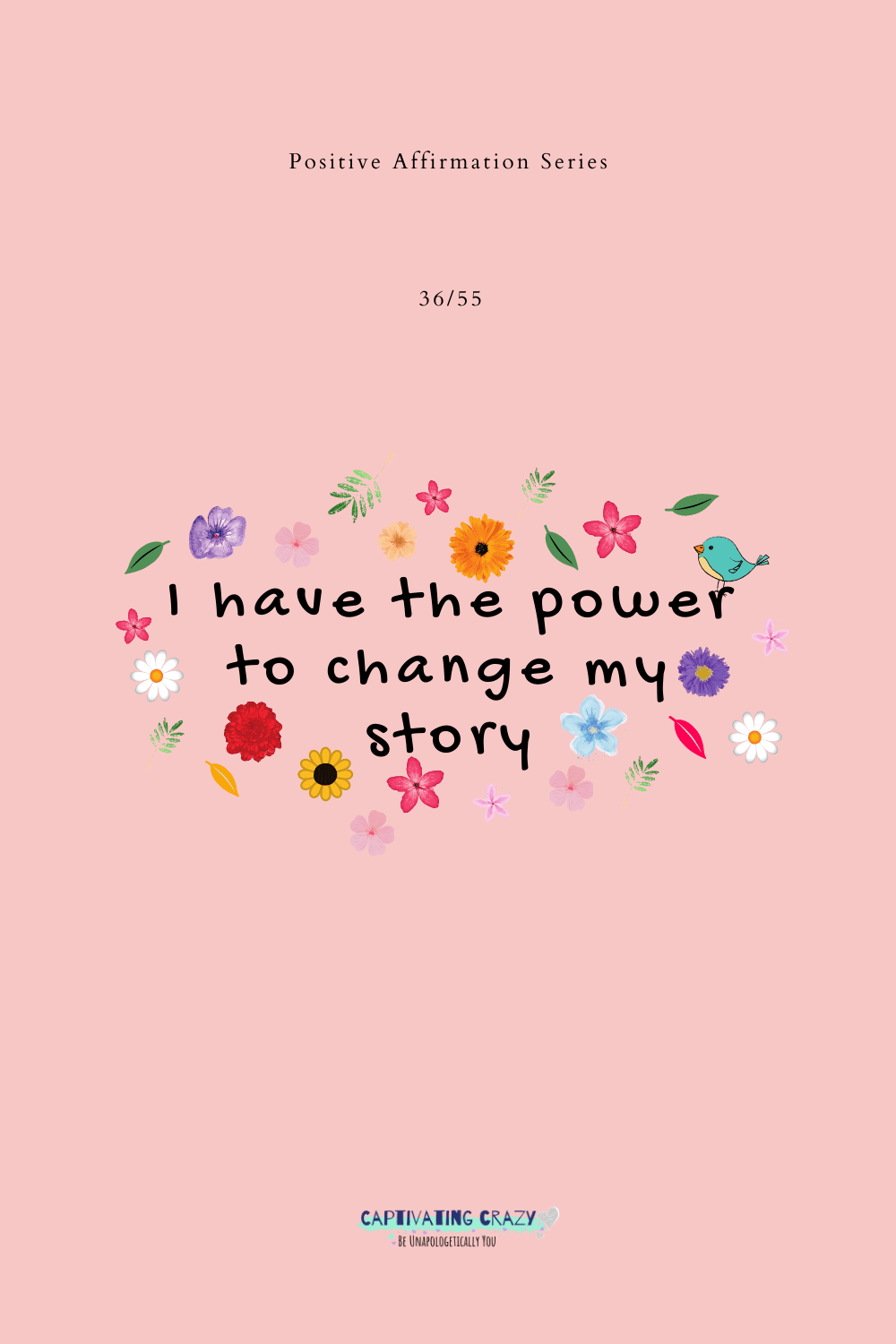 37. Opportunities are always opening up for me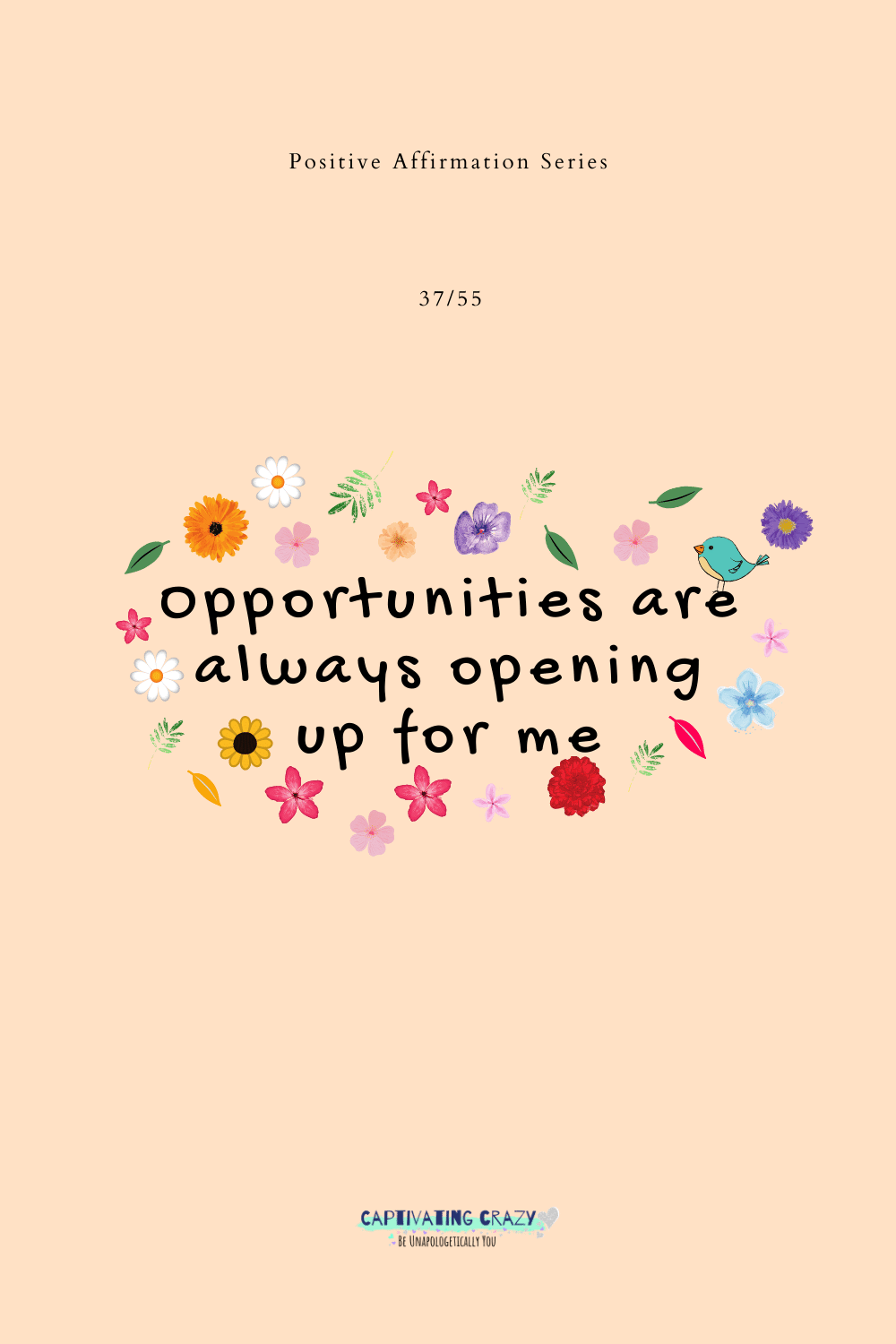 38. My life is full of abundance and joy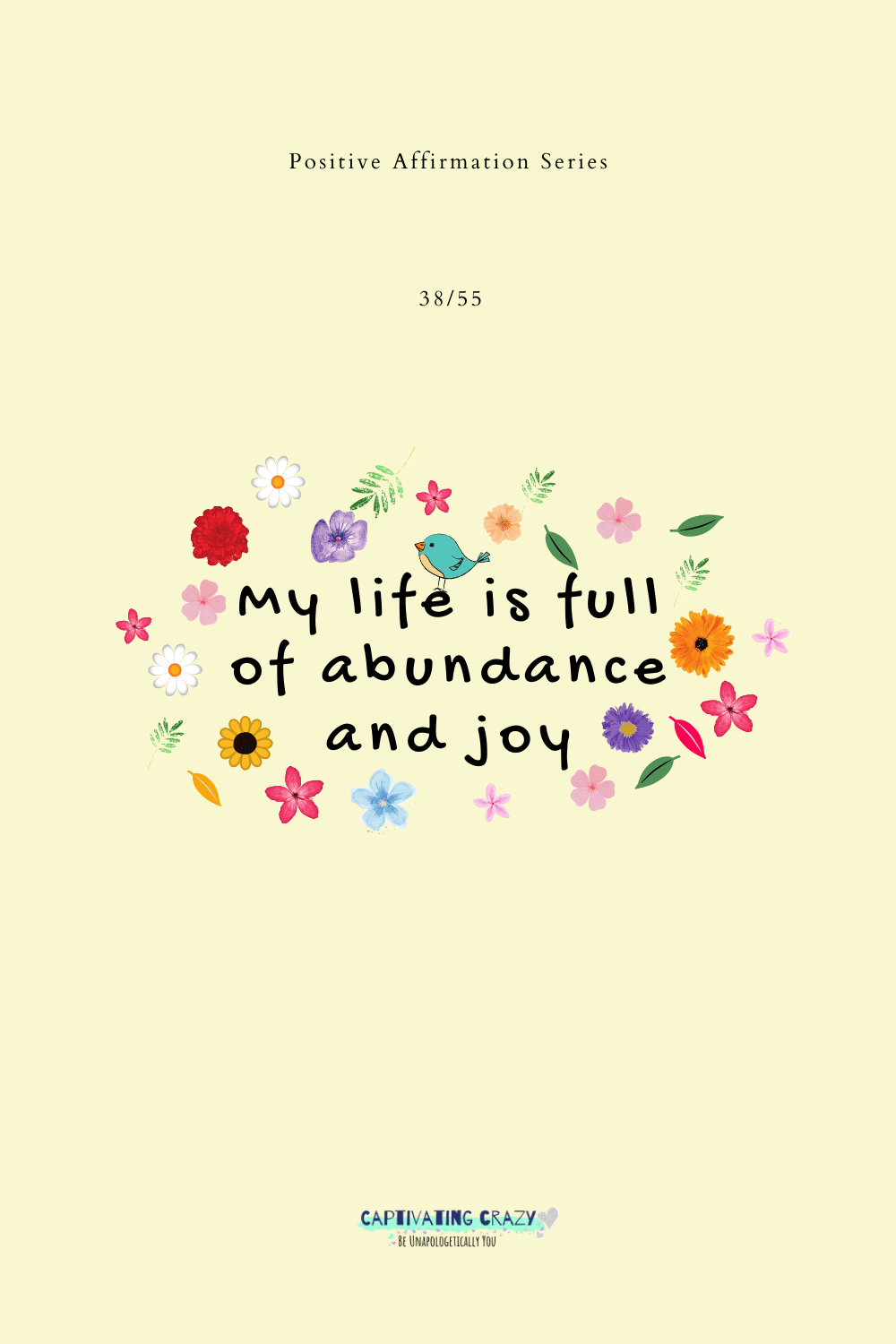 39. I attract everything that belongs to me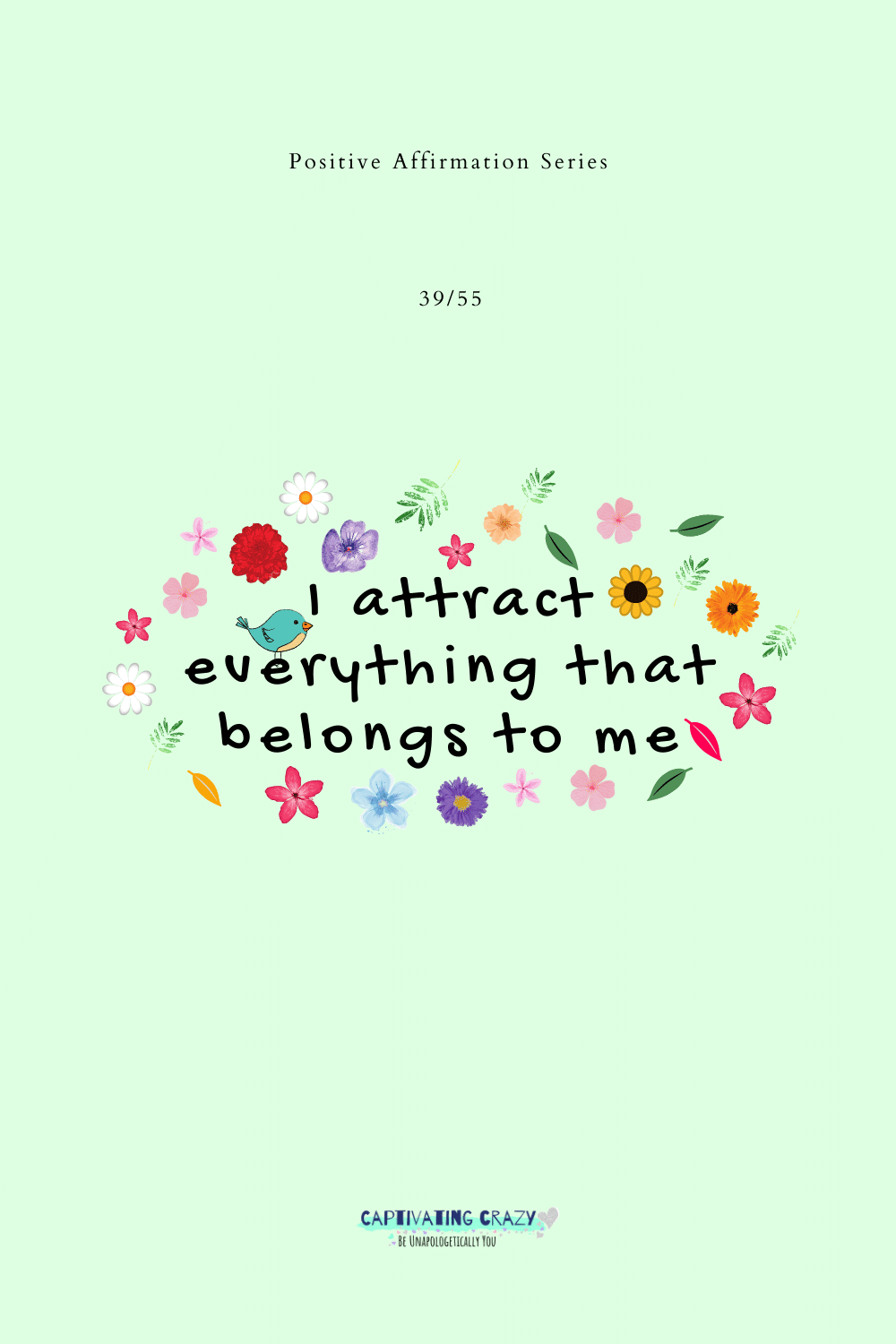 40. Everything I need is within me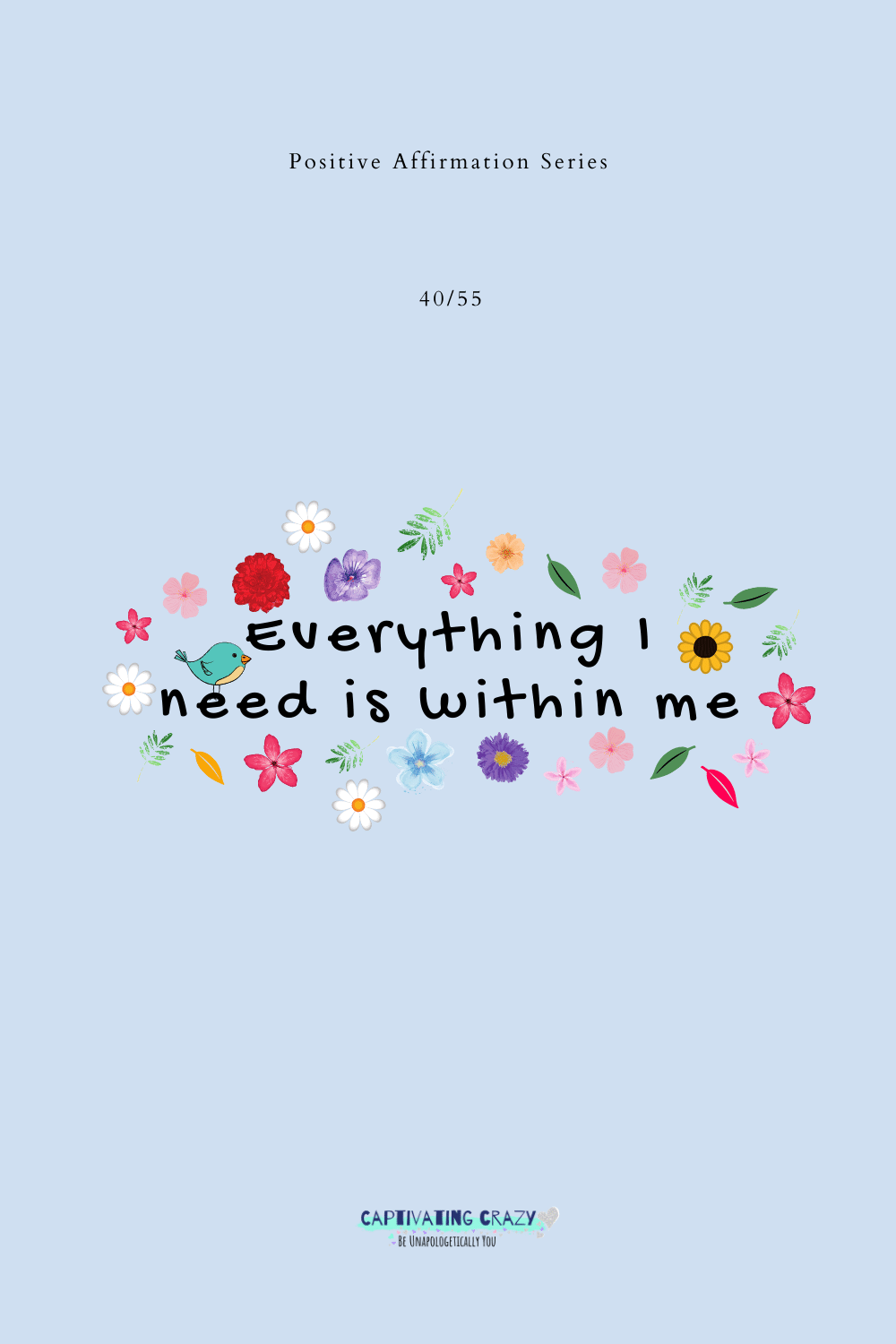 41. I am confident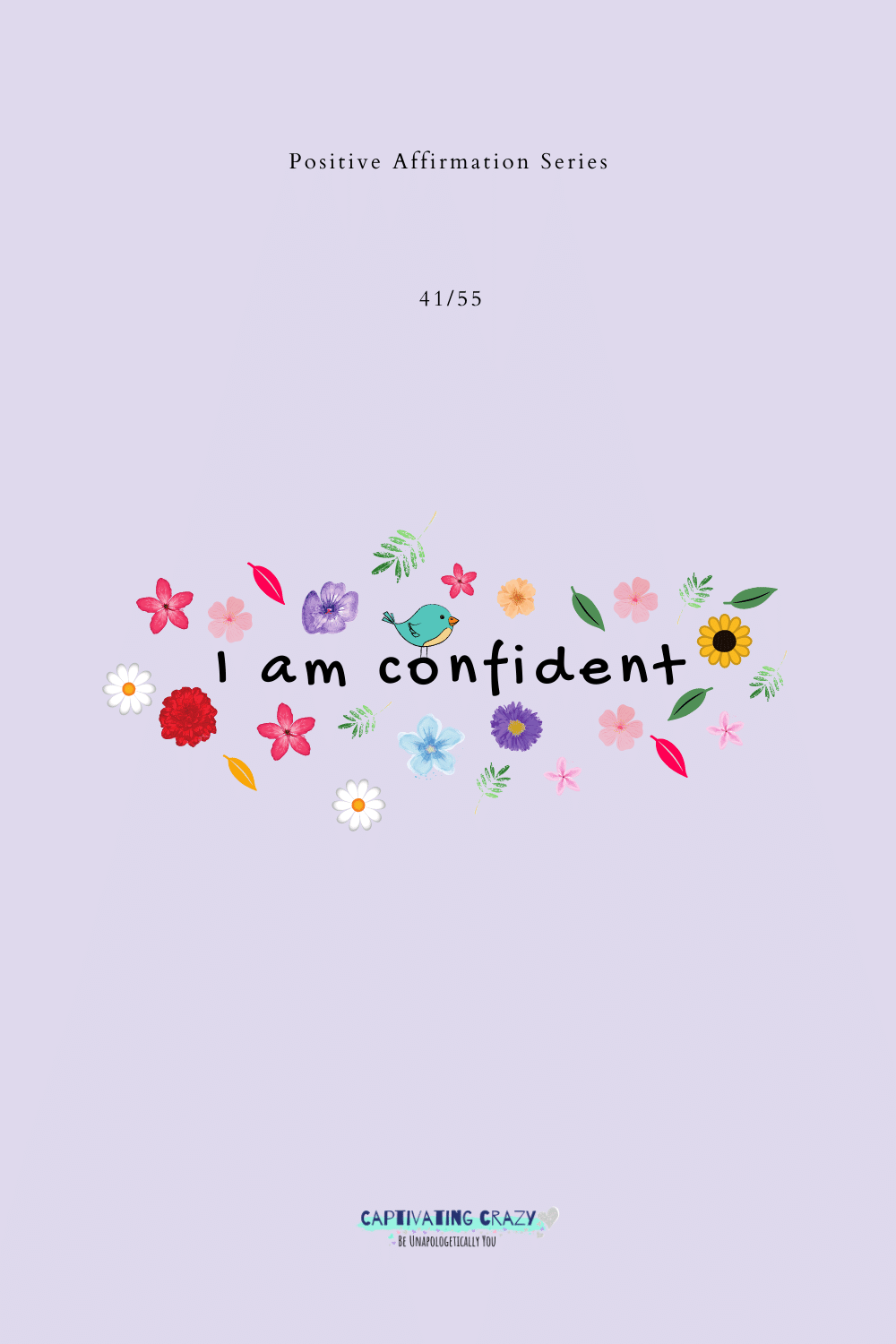 42. I am full of creative ideas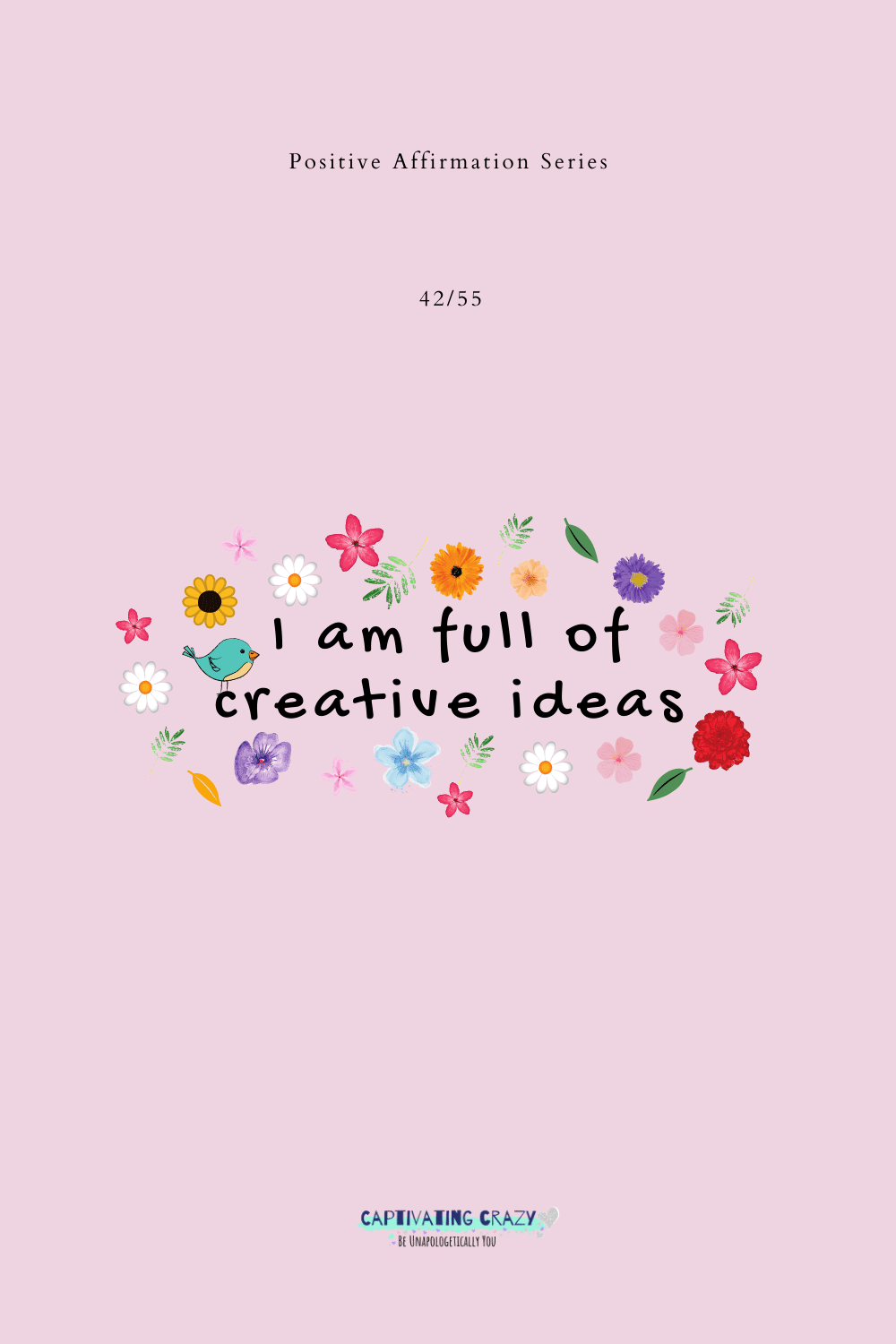 43. I will never give up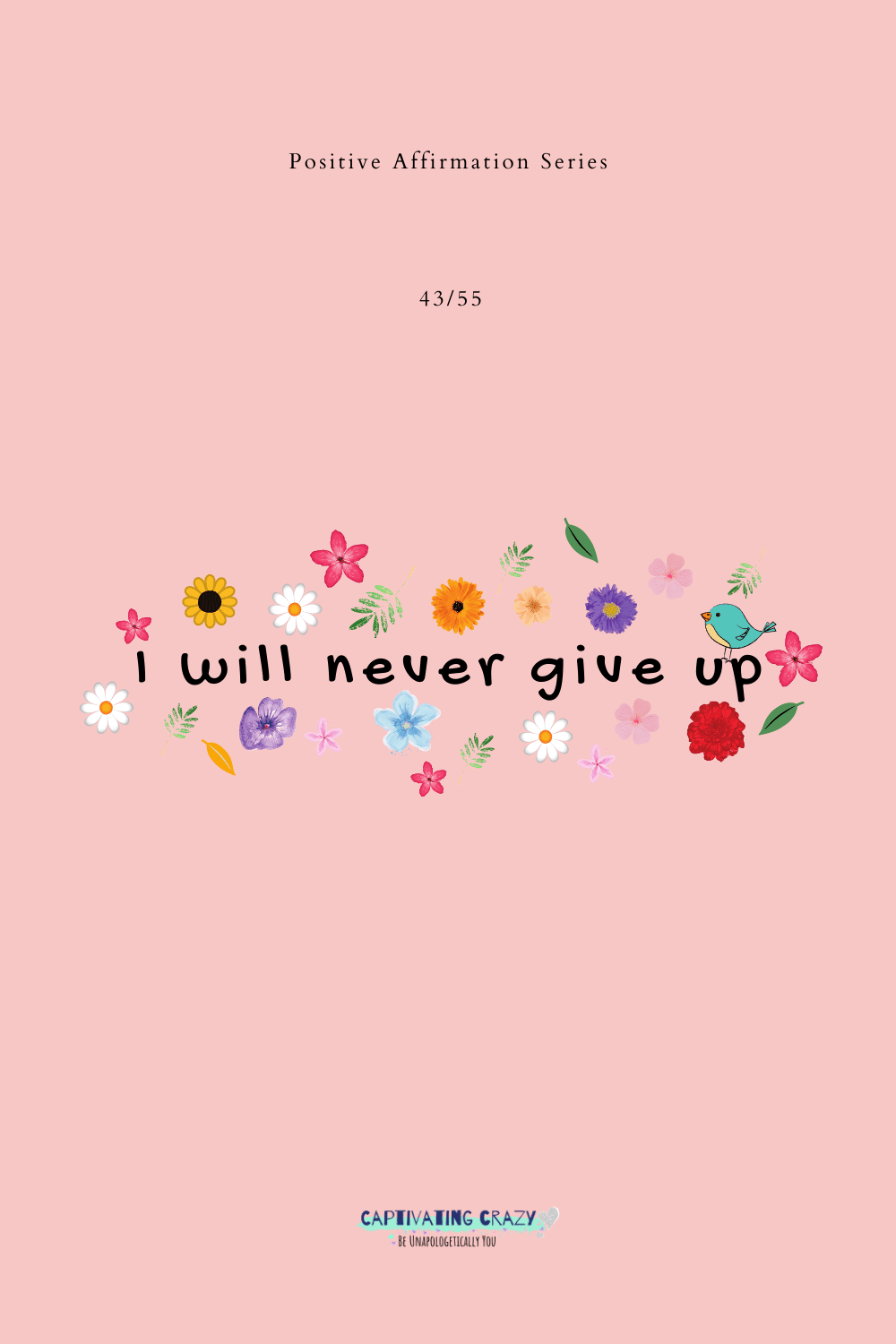 44. I can make the right decisions for myself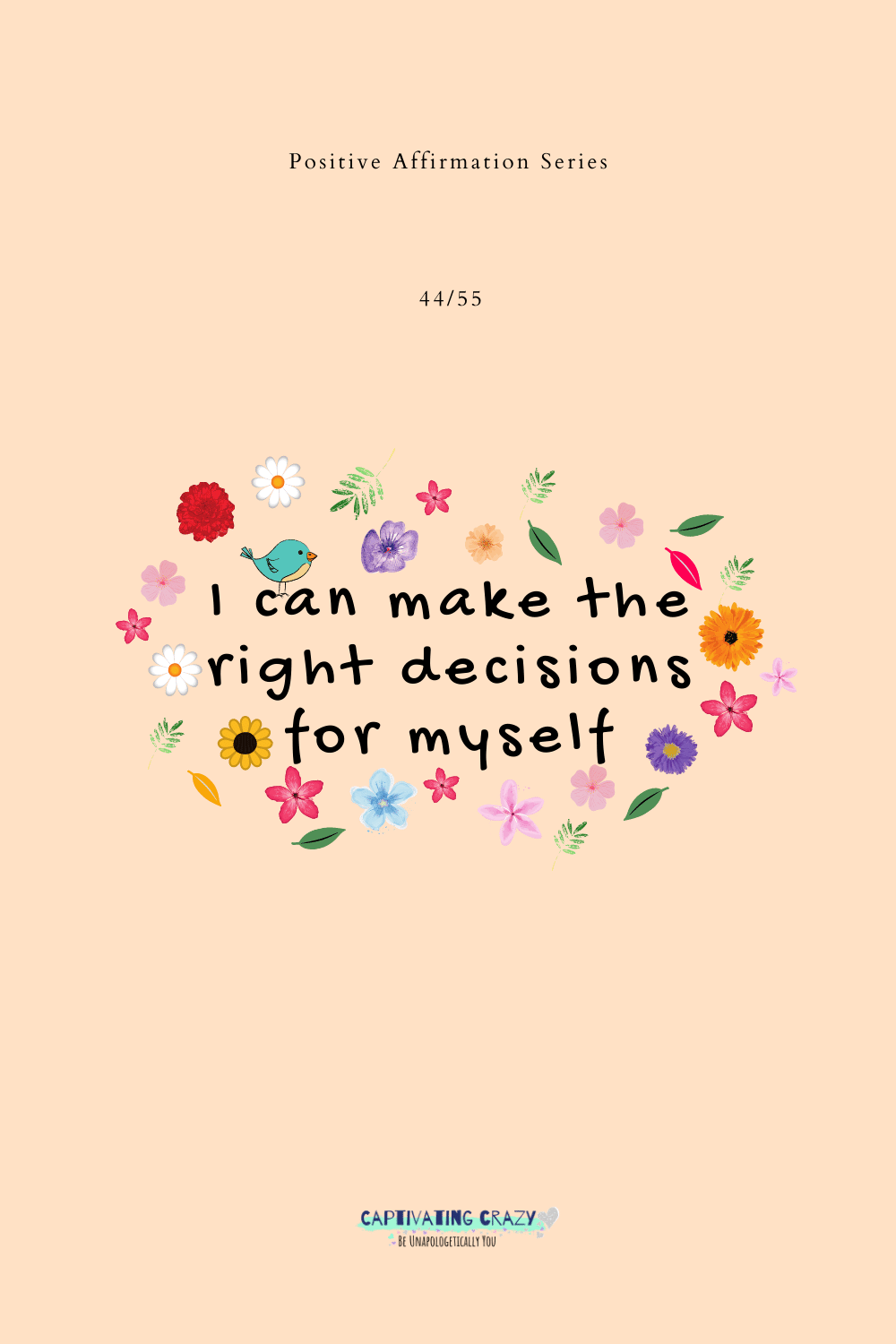 45. I can achieve anything I want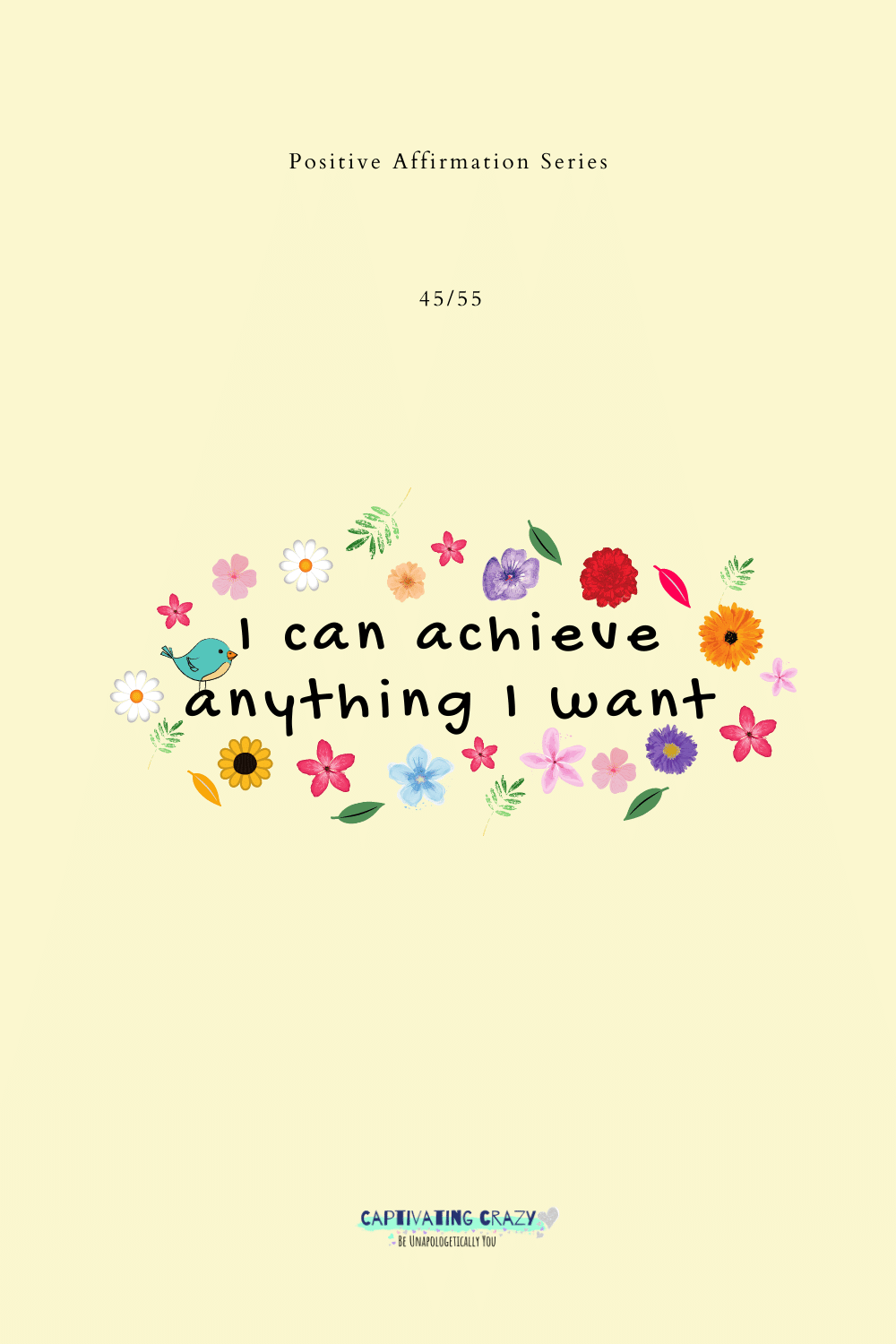 46. I find joy in all the little things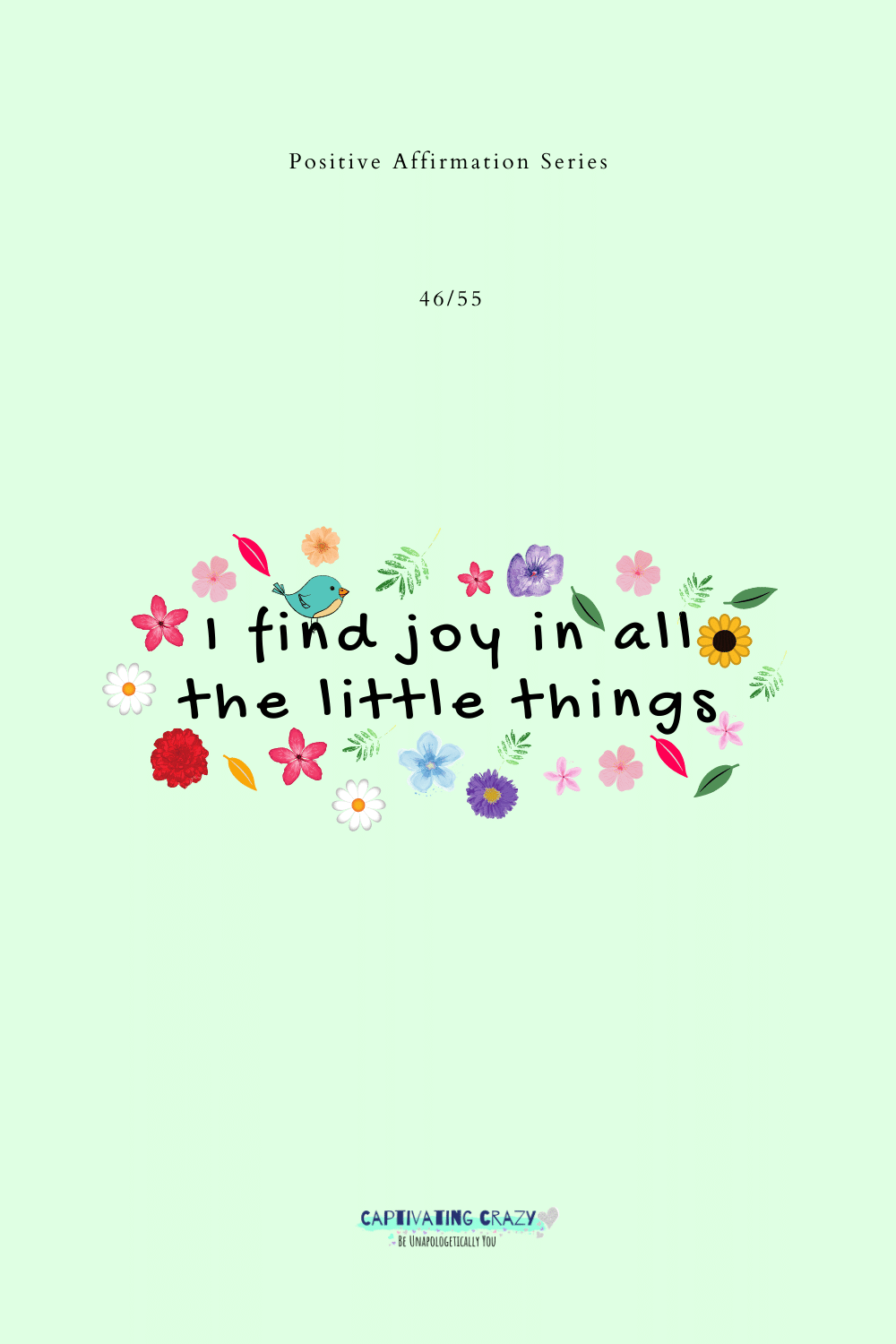 47. I believe in my abilities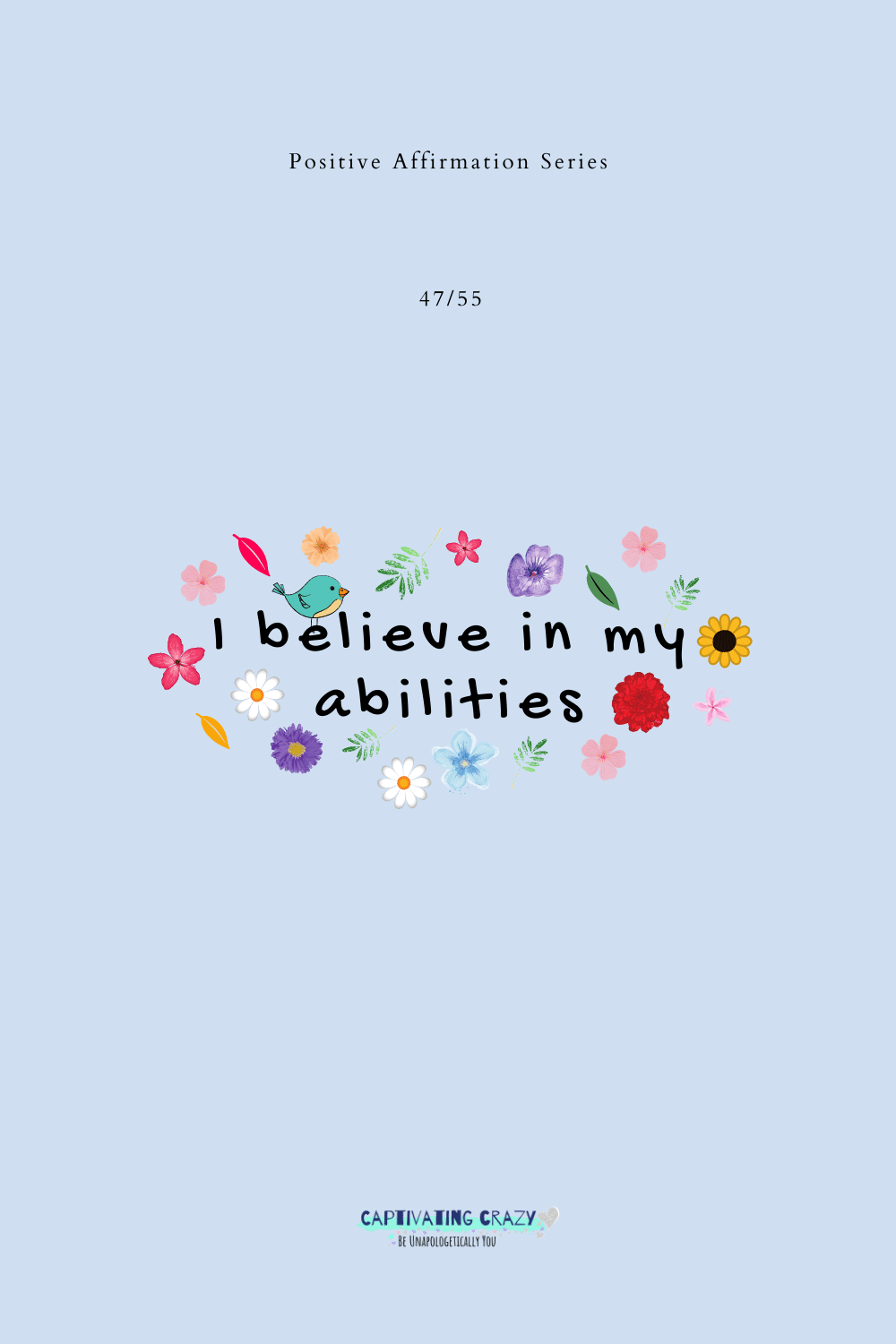 48. I am kind and caring to myself and others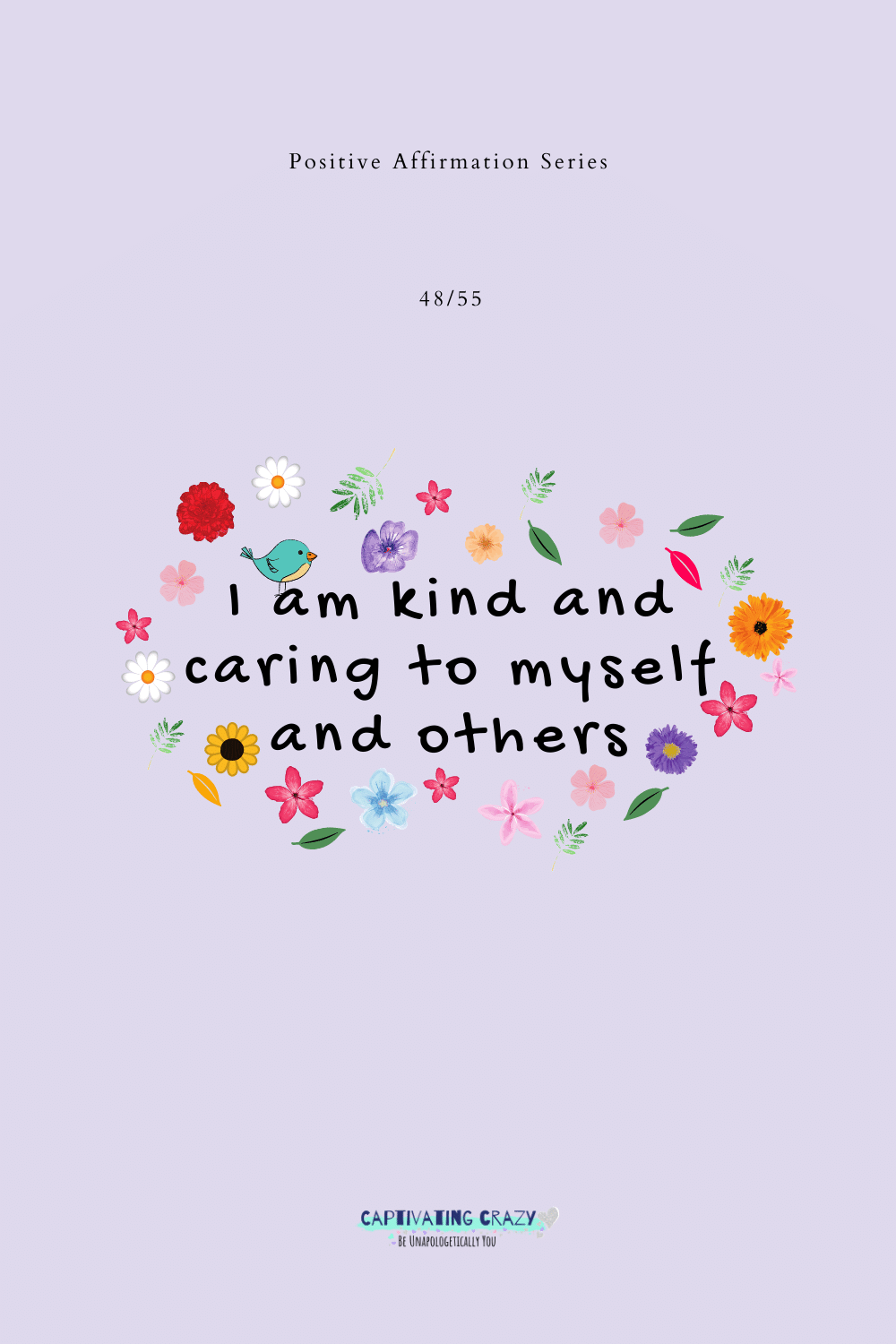 49. I love myself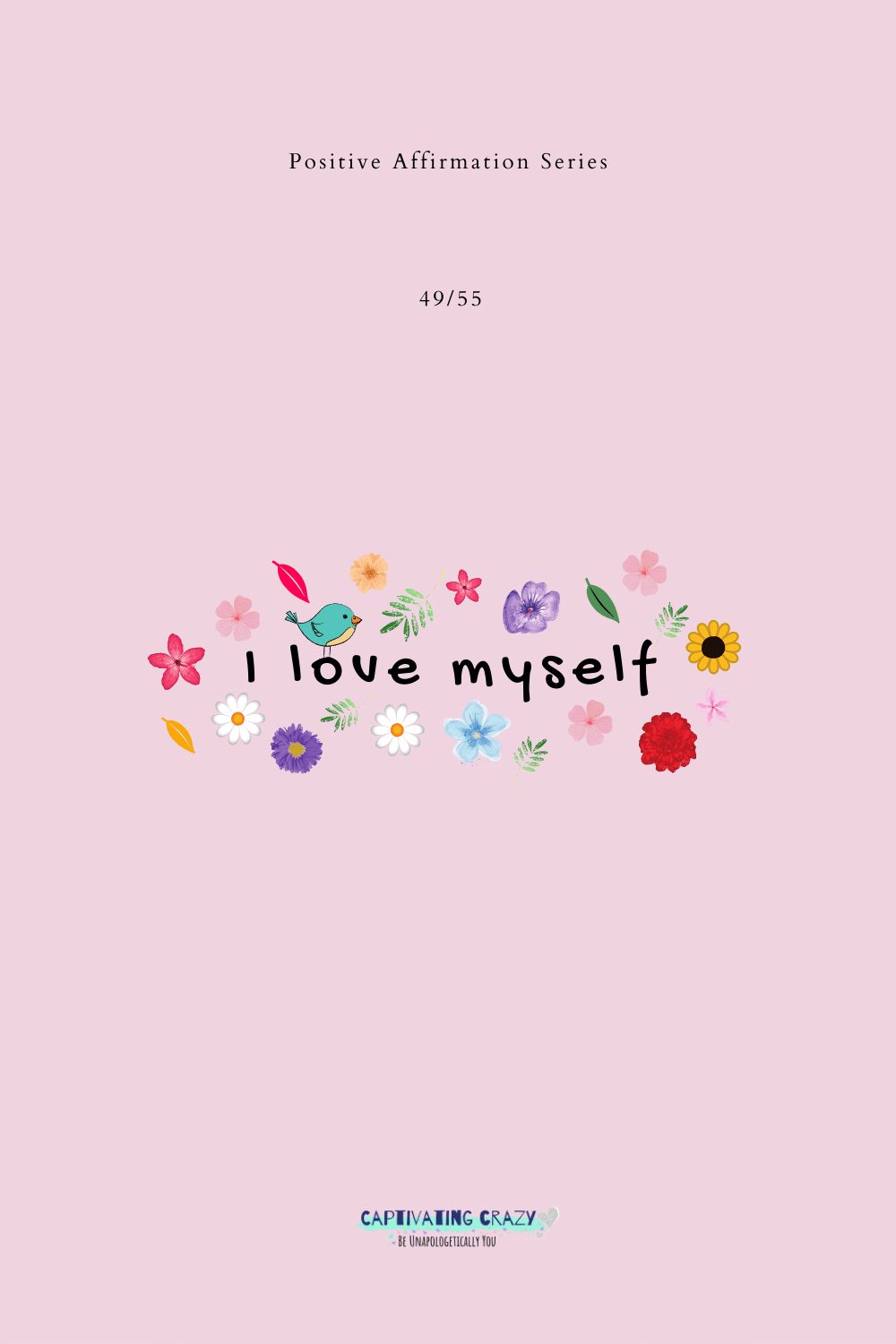 50. I am enough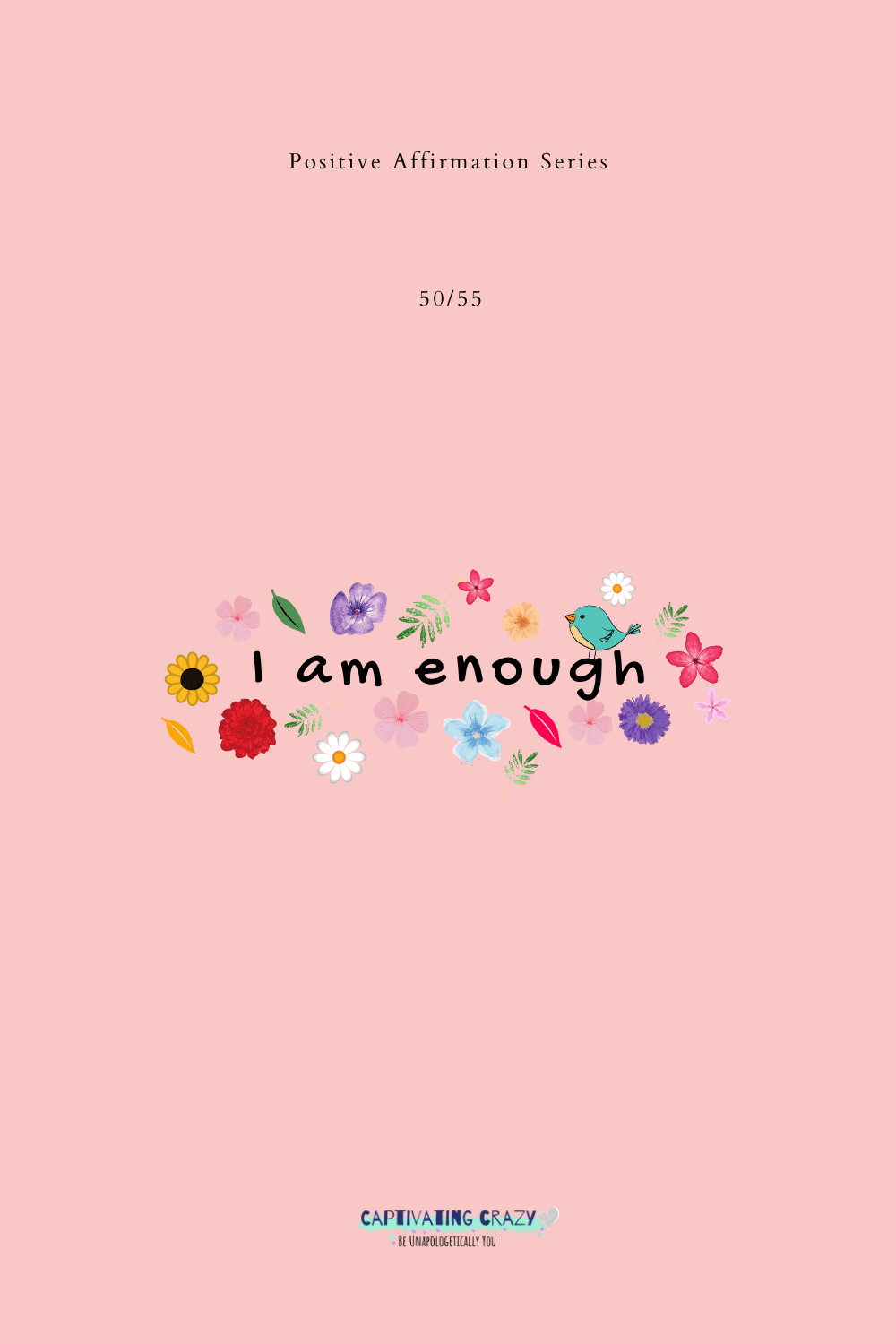 51. I am right where I am meant to be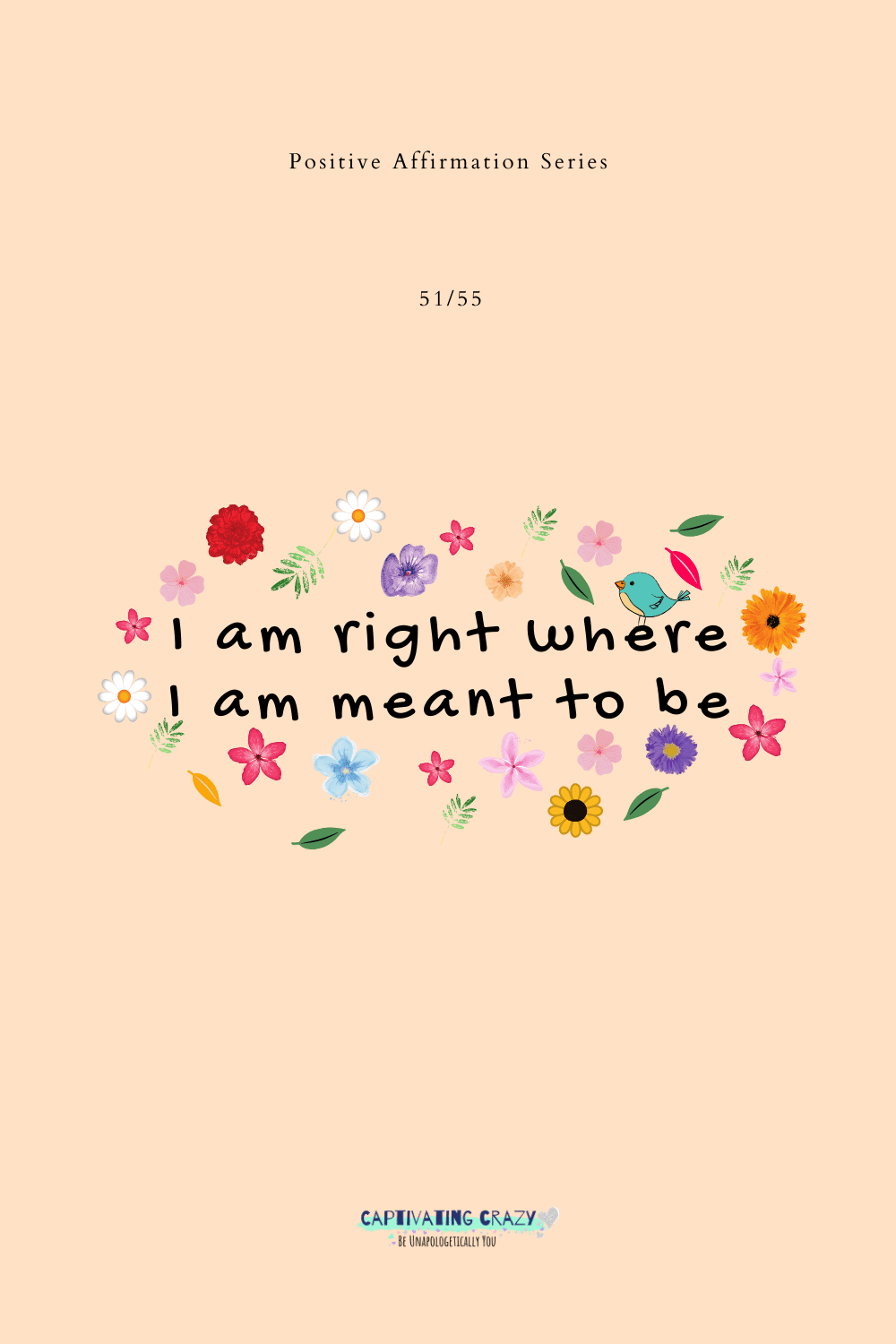 52. I am surrounded by beauty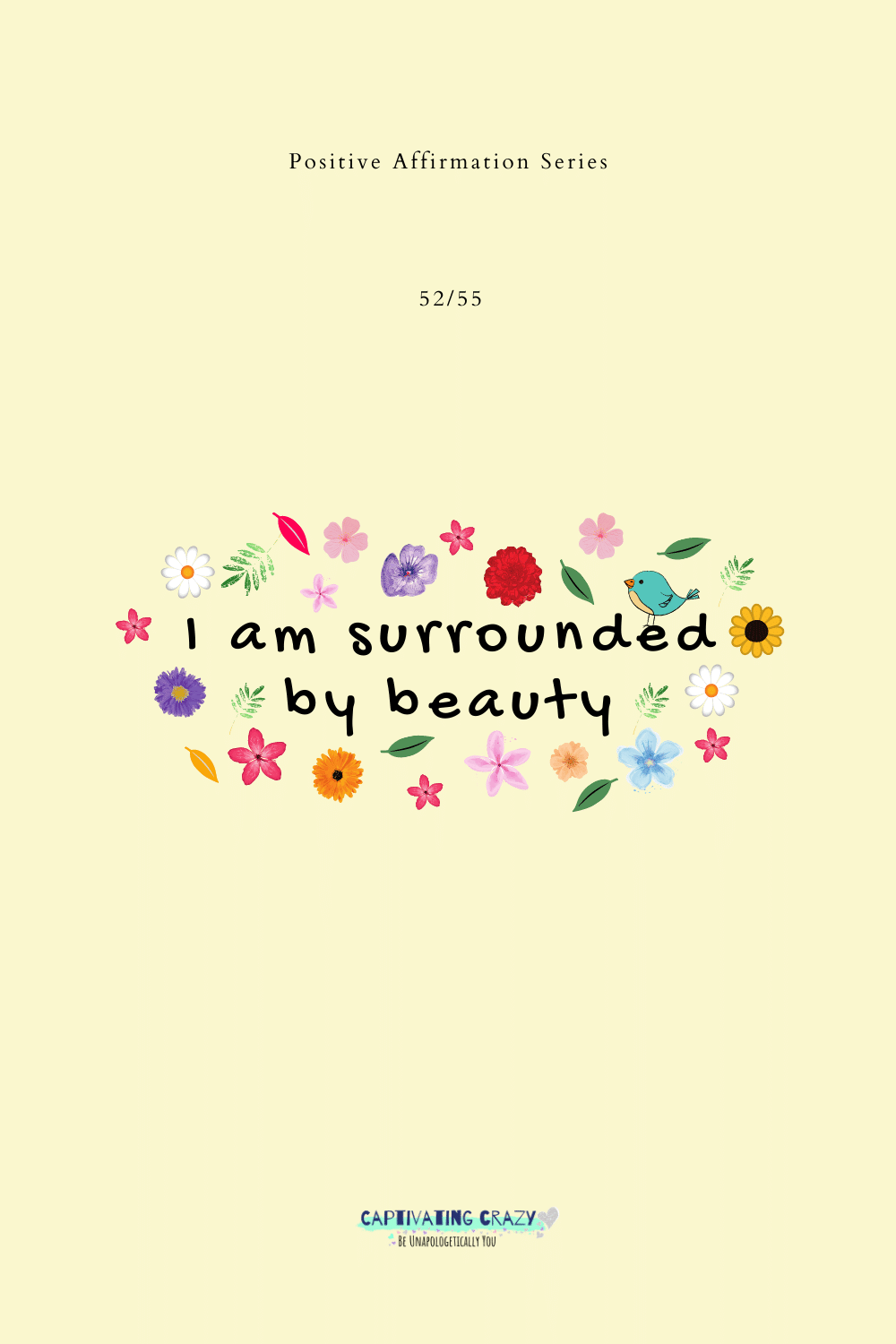 53. I am grateful for all I have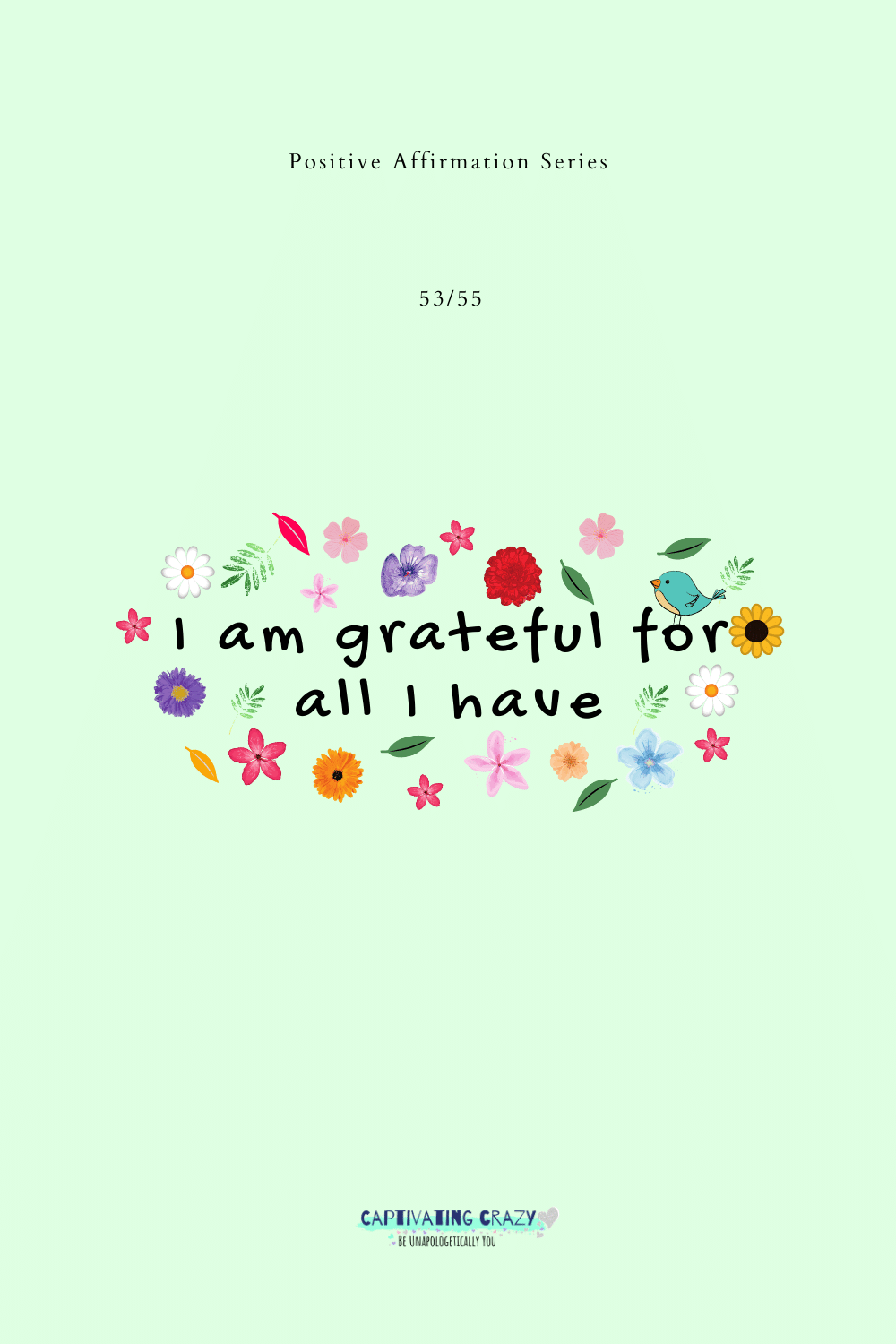 54. I deserve love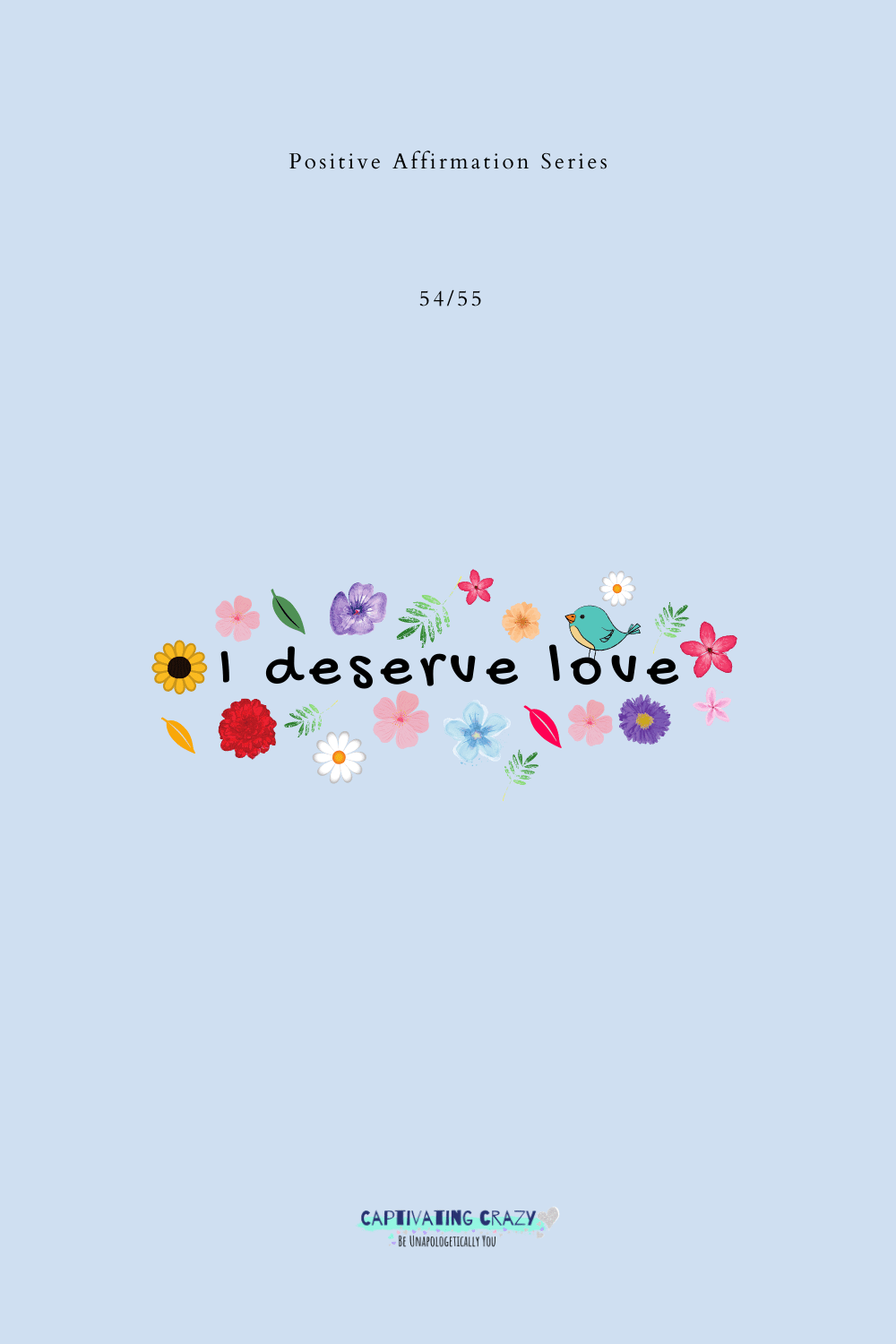 55. I am limitless