After the year we've had in 2020 it's no surprise that everyone is looking forward to 2021 and hoping for better times!
And although you'll likely be celebrating this new year differently from how you celebrated in 2020… you can still get excited about setting yourself some great goals for the year ahead!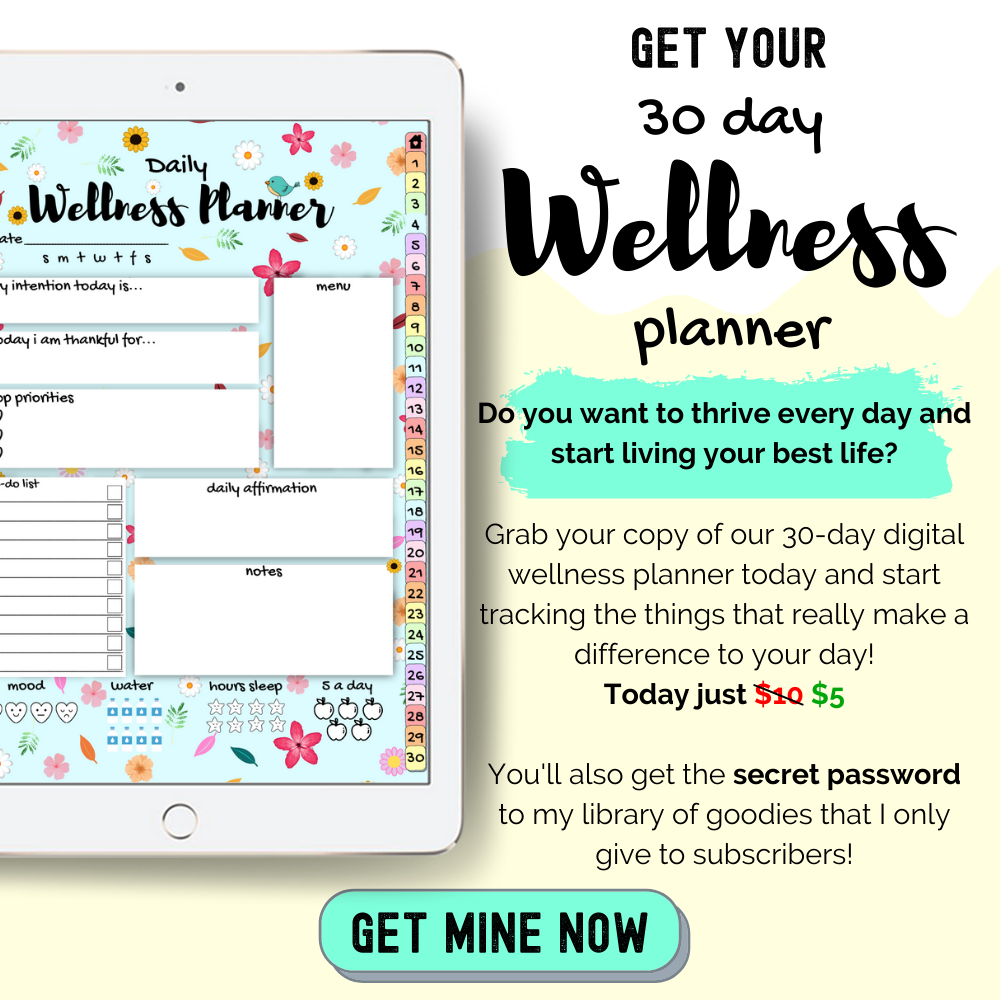 P.S. Don't forget to click here to pin these quotes to your favorite inspirational quotes board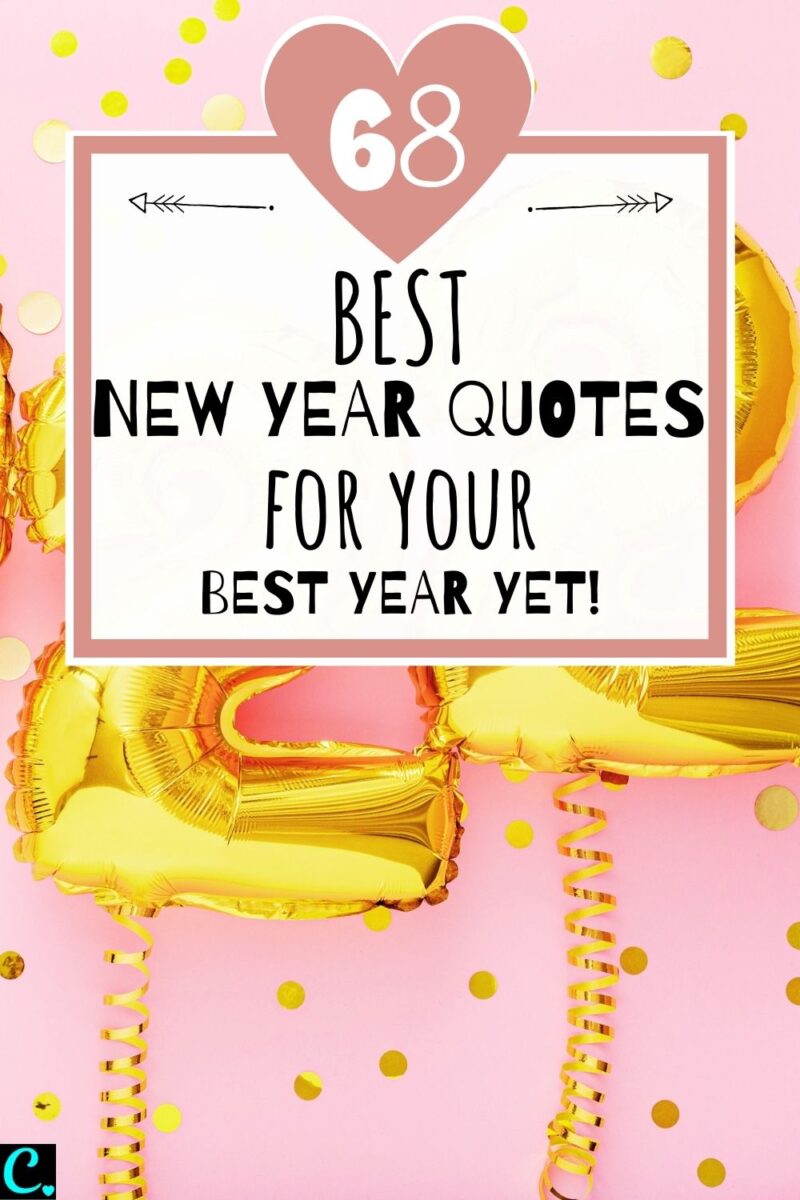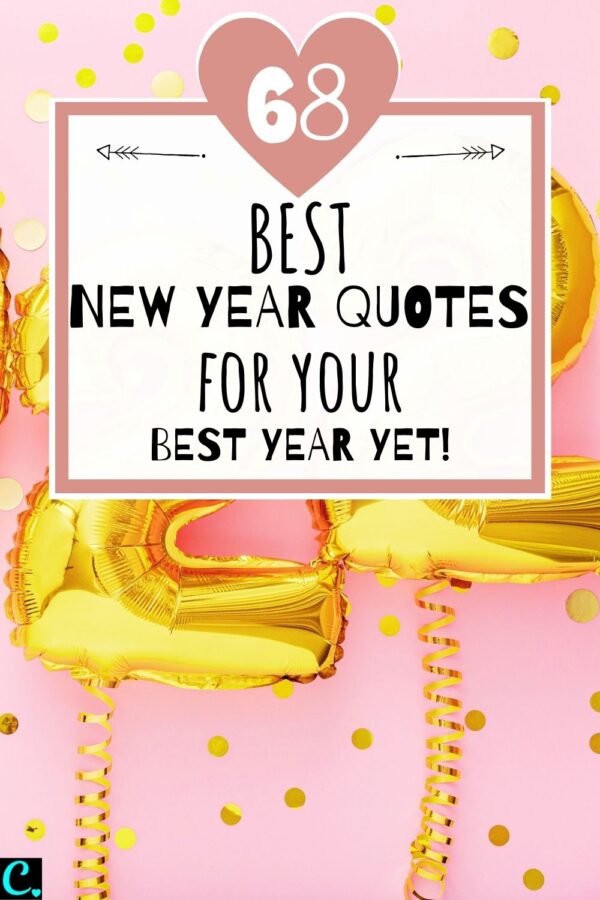 But no matter how excited and determined you feel about making 2021 your best year yet… sometimes you might need a little help to motivate you to stick to your new year goals…
And what could be better at helping you stay on track than some inspirational New Year quotes?
From new beginnings, embracing opportunities, and making positive changes to your life… you'll find the best new year quotes to motivate and inspire you to live your best year yet in this list.
So without further ado, let's do it…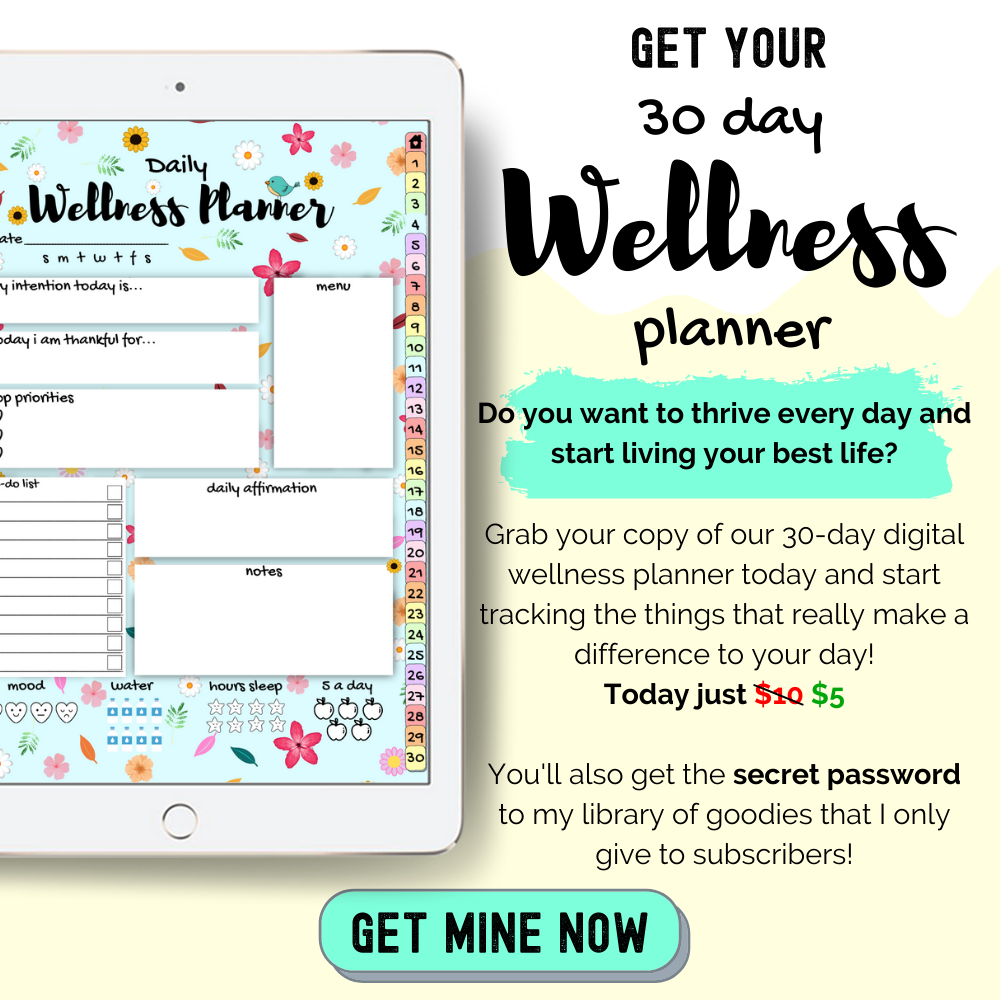 68 Best New Year Quotes For Your Best Year Yet!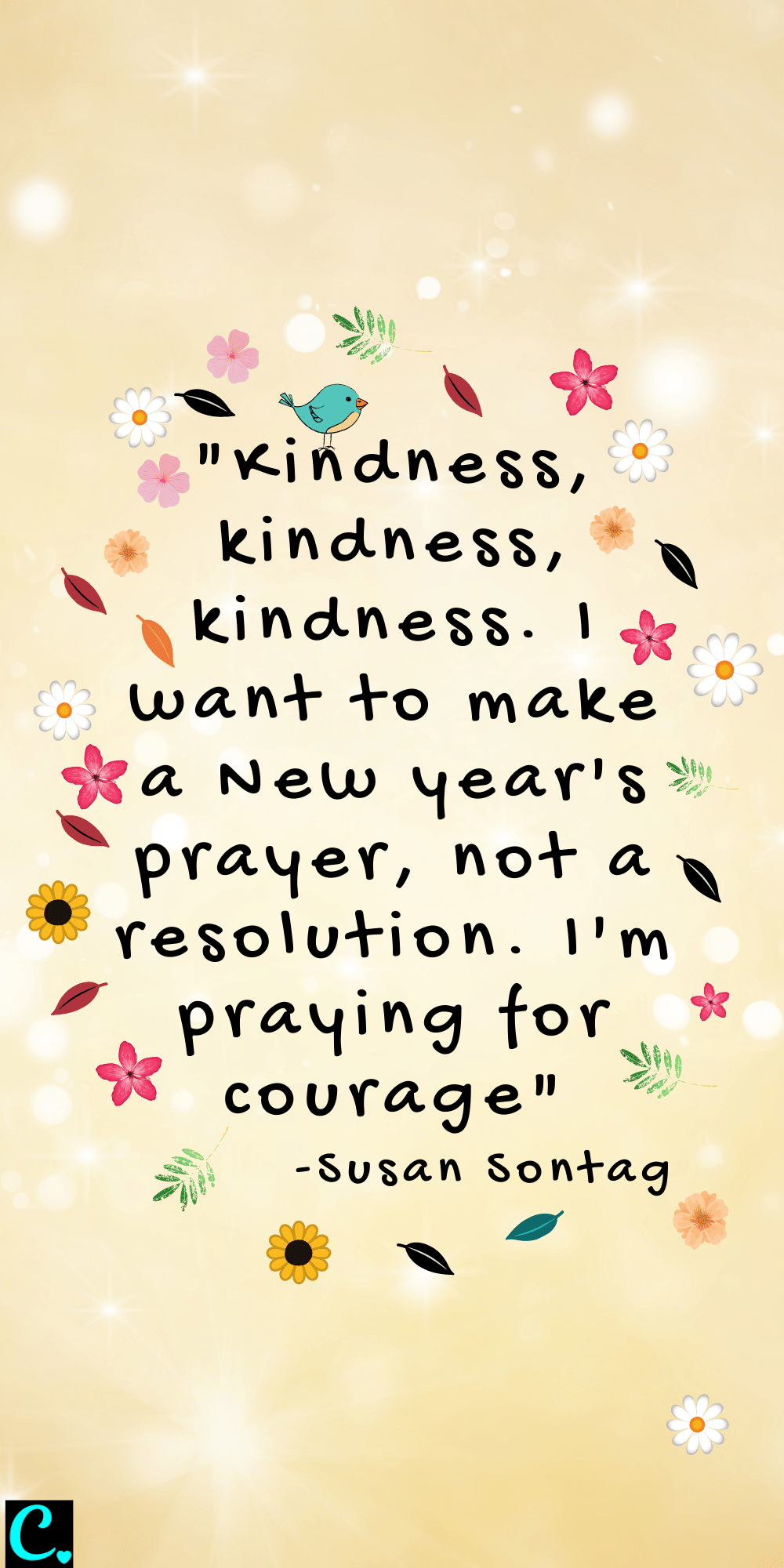 "Kindness, kindness, kindness. I want to make a New Year's prayer, not a resolution. I'm praying for courage" – Susan Sontag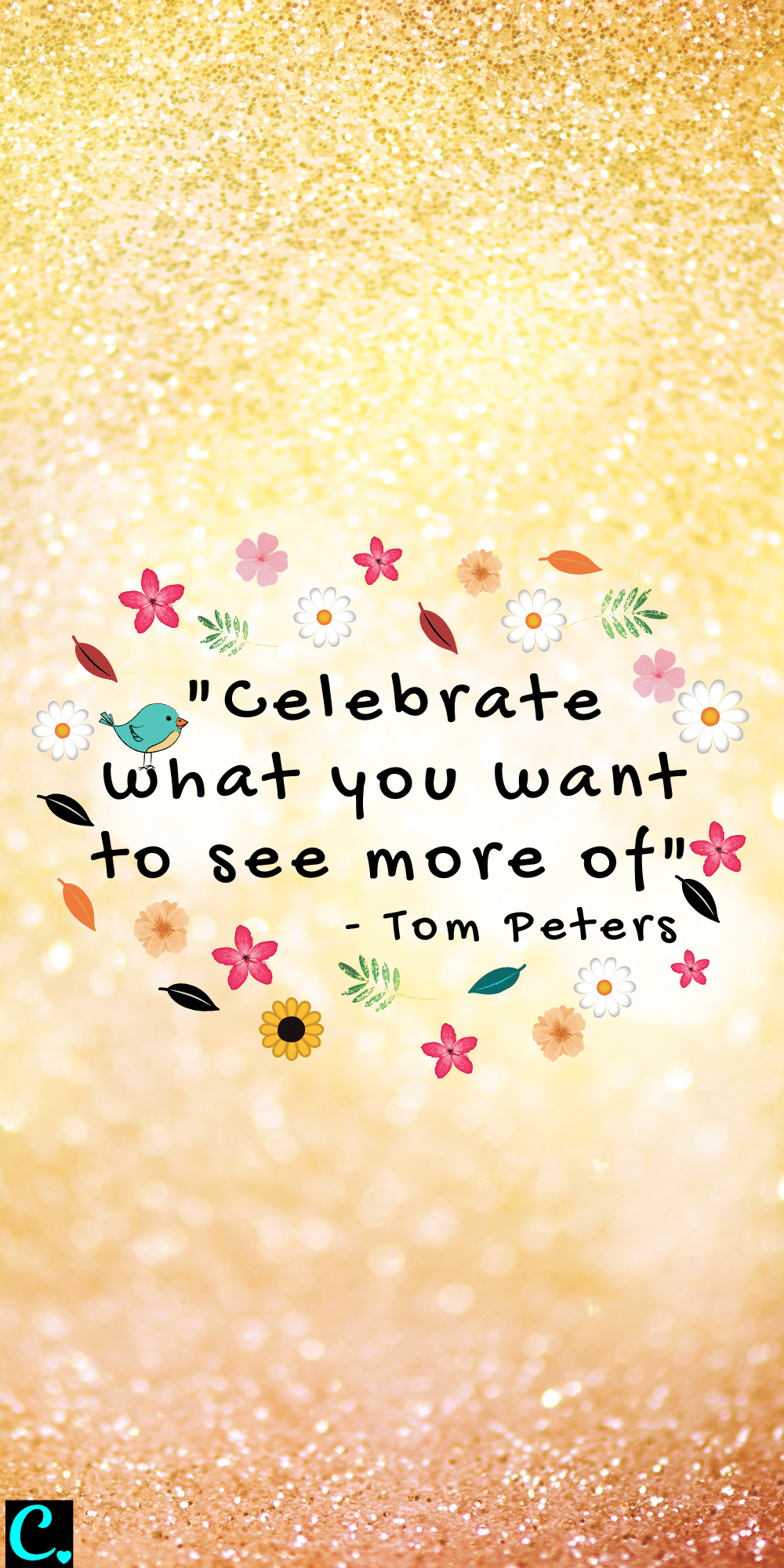 "Celebrate what you want to see more of" – Tom Peters

"The beginning is the most important part of the work" – Plato

"You are never too old to reinvent yourself" – Steve Harvey

"Be so busy loving your life that you have no time for hate, regret, or fear" – Unknown

"Stay committed to your decisions, but stay flexible in your approach" – Tony Robbins

"To improve is to change; to be perfect is to change often" – Winston Churchill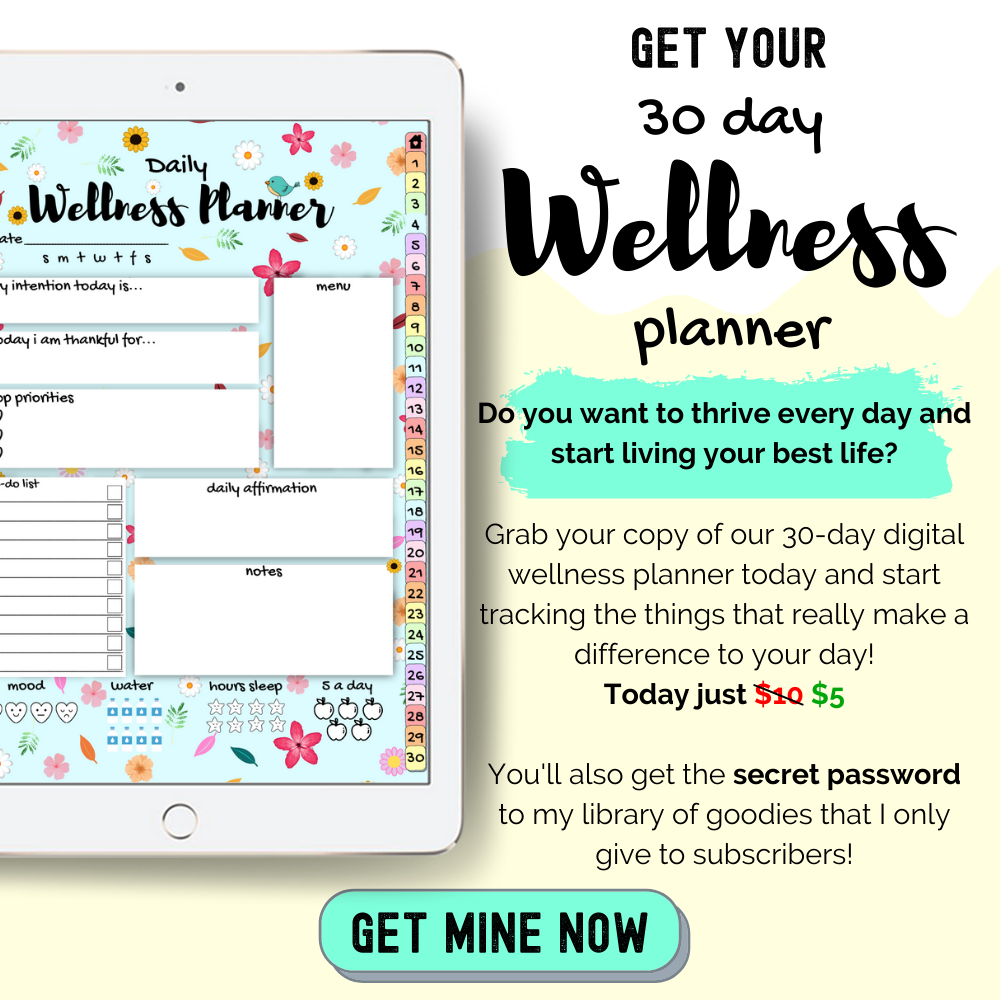 "Write it on your heart that every day is the best day in the year" – Ralph Waldo Emerson

"I like the dreams of the future better than the history of the past" – Thomas Jefferson

"Enter this new year with a gratitude for this new chance to create your dreams" – Avina Celeste

"Don't live the same year 75 times and call it a life" – Robin Sharma

"The magic in new beginnings is truly the most powerful of them all" – Josiyah Martin

"The bad news is time flies. The good news is you're the pilot" – Michael Altshuler

"Your present circumstances don't determine where you can go. They merely determine where you start" – Nido Quebein

"New year is the glittering light to brighten the dream-lined pathway of future." – Munia Khan

"Always remember your focus determines your reality" – George Lucas

"set your goals high and don't stop till you get there" – Bo Jackson

"Motivation gets you going and habit gets you there " – Zig Ziglar

"The moment you put a deadline on your dream it becomes a goal" – Stephen Kellogg

"Without dreams and goals there is no living, merely existing, and that is not why we are here" – Mark Twain

"A goal without a timeline is just a dream" – Robert Herjavec

"The priceless lesson in the New Year is that endings birth beginnings and beginnings birth endings. And in this elegantly choreographed dance of life, neither ever find an end in the other" – Craig D. Lounsbrough

"We spend January 1st walking through our lives, room by room, drawing up a list of work to be done, cracks to be patched. Maybe this year, to balance the list, we ought to walk through the rooms of our lives … not looking for flaws but for potential" – Ellen Goodman

"Every tomorrow is an outcome of what I do today, and the beauty of it all is that today is happening all the time" – Craig D. Lounsbrough

"Life has no remote, so wake up and change it" – Sushil Singh

"You can get excited about the future. The past won't mind" – Hillary DePiano

"We are the authors of our destinies. No one can see the vision any clearer, believe in and work any harder to make it a reality more than the visionary" – Nike Campbell-Fatoki

"Never leave anything out to dry as the sun comes up for the New Year" – Markus Zusak

"A New Year brings new grace for new accomplishments" -Laila Gifty Akita

"I hope you get all your dream in your hand till end of the year" – Faiz Israili

"There are far, far better things ahead than any we leave behind" – C.S. Lewis

"On the way to success, the rule is, always to look ahead. May you reach your destination. May your journey be outstanding. Happy New Year" – Unknown

"If you asked me for my New Year Resolution, it would be to find out who I am" -Cyril Cusack

"Forget what we became, what matters is what we've become, and our potentials to overcome" –Aniekee Tochukwu

"Let go of what was and embrace what to be" – Lailah Gifty Akita

"New Beginnings are in order, and you are bound to feel some level of excitement as new chances come your way" -Auliq Ice

"Every New Year people get you some presents but your best present you get never changes: Your own existence! It is also your best present to others!" – Mehmet Murat Ildan

"We all get the exact same 365 days. The only difference is what we do with them" – Hillary DePiano

"All of us every single year, we're a different person. I don't think we're the same person all our lives" – Steven Spielberg

"With this morning's sunrise comes a day of things that have never been" – Toni Sorenson

"It isn't only a new year, it is a new chance for everyone to restart" – Mohammed Sekouty

"This is the beginning of anything you want" -Unknown

"no one can go back in time to change what has happened. so work on your present to make yourself a wonderful future " – unknown

"In the end, only 3 things matter; how much you loved, how gently you lived, and how gracefully you let go of things not meant for you" – Buddha

"No matter how hard the past is you can always begin again" – Buddha

"A journey of a thousand miles begins with a single step" – Lao Tzu

"The future depends on what you do today" -Gandhi

"Motivation is not permanent. But then, neither is bathing; but it is something you should do on a regular basis" – Zig Ziglar

"Never restart a journey and use the same road that failed you before" – Dennis E. Adonis

"you are worthy of a good life. Let go of stress. Breathe. Stay positive" – Germany kent

"the beginning of every New Year is always the best time to give another chance to your neglected talents" -Mehmet Murat Ildan

"When you want something, all the universe conspires in helping you achieve it" – Paulo Coelho

"Start each day with a positive thought and a grateful heart" – Roy T.Bennett

"Do more of what's already working for you" -Salil Jha

"I choose to make the rest of my life the best of my life" – Louise Hay

"For last year's words belong to last year's language. and next year's words await another voice" – T.S. Eliot

"Tomorrow is the first blank page of a 365-page book. Write a good one" – Brad Paisley

"you are never too old to set another goal or to dream a new dream" -C.S. Lewis

"To the old, long life and treasure; To the young, all health and pleasure" -Ben Johnson

"Be always at war with your neighbors, and let each new year find you a better man" – Benjamin Franklin

"Hope smiles from the threshold of the year to come, whispering 'it will be happier'…" -Alfred, Lord Tennyson

"We will open the book. Its pages are blank. We are going to put words on them ourselves. The book is called Opportunity and its first chapter is New Years Day" -Edith Lovejoy Pierce

"New Years Day is every man's birthday" – Charles Lamb

"The new year stands before us, like a chapter in a book, waiting to be written" – Melody Beattie

"Take a leap of faith and begin this wondrous new year by believing" – Sarah Ban Breathnach

"It is not in the stars to hold our destiny but in ourselves" – William Shakespeare

"And now we welcome the new year. Full of things that have never been" – Rainer Maria Rilke

"What the new year brings to you will depend a great deal on what you bring to the new year" – Vera McLellan